Filmed at ACT's 14th Annual Focus on Research Conference – April 4, 2018
This panel was considered a highlight of our 2018 conference. This is your opportunity to learn from the fascinating insights provided by these four remarkable autistic women. Introduced and moderated by Dr. Rene Jamison, University of Kansas Medical Center.
About the Panelists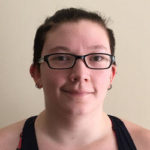 Ryann Calkins is in the process of finishing her degree at UBC Okanagan studying languages. She grew up on a cattle ranch in central Alberta, moving to BC in her mid-teens. She has worked as a lifeguard and swimming instructor for six years.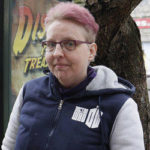 Iris Gray was diagnosed with ASD in 2005. She organizes two peer support groups for autistic adults in Victoria. One of them is specifically for autistic women. Ms Gray works as a freelance transcriber and editor.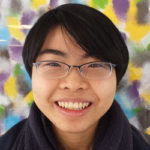 Vivian Ly is an autistic self-advocate and the Executive Director of Autistics United Canada (formerly Canadian Autistics United), a grassroots disability rights organization that "works to improve the lives of autistic people in what is colonially known as Canada through self-advocacy". Vivian is currently a Behavioural Neuroscience student at SFU and a strong proponent of "Nothing about us, without us!""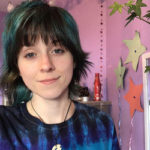 Nicole Provost is a 23 year old physics student from Abbotsford, BC and is the founder of the 'Mayday Club Youth Choir' – most members are teens on the autism spectrum. In addition, Nicole tutors students in pre-calculus, teaches competitive tap dancing and does voice acting. After graduating university, Nicole hopes to attend medical school, and become a paediatric oncologist.
Part 1: Introduction by Dr. Rene Jamison
---
Part 2: Iris Gray
---
Part 3: Nicole Provost
---
Part 4: Vivian Ly
---
Part 5: Ryann Calkins
---
Part 6: Question & Answer period
Q1:  Can you share stories or strategies about how to find young autistic girls find autistic pride? (00:00 –  05:40)
Q2: You've all been through the public school system. If you had one thing to say to teachers or the people who have taught you, what would that be? What's the one thing that they could do to make it better for you? (05:40 –  10:23)
Q3: What do you consider respectful and ethical research practice? (10:23 – 14:22)
Q4: How do you deal with ableism? (14:22 – 16:20)
Q5: How do you feel you would have done in an alternative environment like home-schooling or schools that matched your learning style? Do you have advice for parents making decisions about where to send their children? (16:20 – 21:05)
Q6: Are any of the panelists in relationships with autistic folks, and if so, how do you balance your needs with the needs of your partner? (21:05 – 23:49)
Mentions realsocialskills.org