Filmed April 2017 – edited into 2 parts; total 23 minutes

In this presentation, Dr. Rashmeen Nirmal provides key information on the mental health functioning of young autistic adults within the context of post-secondary settings including college and university.
Based on research that Dr. Nirmal's did for her PhD dissertation, she provides useful insights into the management of common mental health symptoms in students with ASD, in particular, depression and anxiety. Recommendations for best practice in mental health service delivery and the provision of effective transition supports are discussed.
This research was one of the first projects where the researchers did an in-depth, systematic investigation of the lived experiences of autistic students in post-secondary education. The results of this research has  implications for adolescents preparing for life after secondary school, as well as adults in secondary schools, colleges and universities.
Learning Objectives
Describe mental health issues for students with ASD in post-secondary education.
Relate the lived experiences of young adults with ASD in college or university.
Discuss implications for best practice regarding mental health supports and the transition to post-secondary education.
Rashmeen Nirmal, PhD, RPsych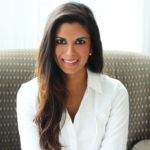 Dr. Rashmeen Nirmal is a Registered Psychologist, Qualified Specialist in the British Columbia Autism Assessment Network, and a Clinical Instructor in the University of British Columbia's Department of Pediatrics. Her clinical and research interests include diagnostic assessment, post-secondary educational experience for young adults with ASD, and social skills treatment for teens and young adults with ASD.
Part 1: Factors affecting post-secondary educational functioning (10:37)
Part 2: Research procedures and results, Implications for practice (12:52)