Get the latest updates in your email. Subscribe to our newsletter for news, resources, and events:
ACT is committed to respecting your privacy. We do not share information with any other organization or individual. You can unsubscribe at any time. Read ACT's Privacy Policy for more details.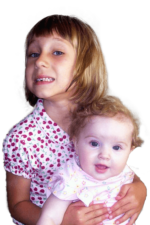 Researchers are increasingly recognizing that autism affects women and girls differently than males. Delays in diagnosis are common, reducing access to services, with implications for long-term mental health and employment prospects.
These presentations feature recent research, with a focus on the experience and perspectives of women and girls with autism.
Watch Now
ACT's web streaming is LIVE online video broadcasts, in real time, of autism training events. Participants can ask questions of the presenter, and chat live with ACT staff for technical support and presentation resources.
Web Streaming Details
Search over 1,400 vetted information resources related to ASD, including online articles, videos, and websites.
Special Needs Community Events
ACT lists workshops and conferences in B.C. related to autism and other special needs that are provided by local agencies and organizations.
View all community events
ACT in Punjabi
ACT has been able to both create and identify valuable resources for the Punjabi-speaking community in British Columbia.
View Punjabi-language Resources