Get the latest updates in your email. Subscribe to our newsletter for news, resources, and events:
ACT is committed to respecting your privacy. We do not share information with any other organization or individual. You can unsubscribe at any time. Read ACT's Privacy Policy for more details.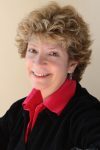 September 27 & 28 - Vancouver
Facing Your Fears (FYF) is a group CBT intervention for managing anxiety in youth with ASD. Throughout the training, participants will learn about FYF, identify core components of the clinic based FYF program, learn how to modify FYF for teens with ASD and intellectual disabilities, as well as strategies for delivering FYF in school settings.
Event Details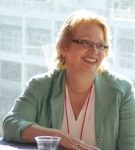 This presentation highlights essential information for parents, and the professionals who support them, in understanding the systems that control access to services for children with special needs.
Watch Now
Search over 1,300 vetted information resources related to ASD, including online articles, videos, and websites.
Browse by Subject
Special Needs Community Events
ACT lists workshops and conferences in B.C. related to autism and other special needs that are provided by local agencies and organizations.
View Community Events
ACT in Punjabi
ACT has been able to both create and identify valuable resources for the Punjabi-speaking community in British Columbia.
View Punjabi-language Resources