Filmed April 2017 – edited into 3 parts; total 22 minutes

Presented by Dori Zener, MSW, RSW
Girls and women with autism are often hard to identify due to their polished rote social skills and internalized ASD characteristics. As a therapist in private practice in Toronto, Dori Zener sees many women and teens that experience mental health issues due to late identification of ASD. Often, life challenges such as the increasing complexity of social, academic or work demands chip away at coping skills until ASD becomes more evident.
This presentation discusses clinical techniques to help support girls and women on the spectrum. Case examples are used to highlight the mental health challenges experienced by this population. Clinical strategies are shared on how to equip girls and women with the tools and confidence to face the everyday bombardment of the sensory social world and how they can protect themselves from autistic burnout. Wellness includes developing distress tolerance strategies, learning how to identify, express and regulate emotion, and developing realistic parameters on time and energy. Through supportive, empathetic counseling, many clients feel validated and understood for the first time and can move toward self-acceptance, self-compassion and self-love. This presentation will teach the audience how to adapt clinical practice to address the needs of females on the spectrum.
Learning Objectives
Recognize the unique profile of ASD in girls and women.
Employ specific counseling techniques that assist adults and teens with autism to thrive.
Recognize and appreciate the gifts, strengths and abilities of females on the spectrum.
Dori Zener, MSW, RSW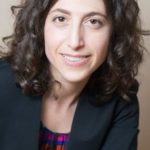 Dori Zener, MSW, RSW, is an Individual, Couple and Family Therapist in Toronto. She has been working with individuals affected by ASD and learning differences for over a decade, with a particular interest in girls and women. She hosts "Asperfemme," a free support group for women on the spectrum.
---
Part 1: Validation and acceptance, Understanding their ASD
---
Part 2: Making sense of experiences, Setting parameters
---
Part 3: Meltdowns, Emotional regulation, Building a support network, Celebrating growth