Join us for inspiration and information! At ACT's live events, leading practitioners and researchers from across the world share their insights with parents and professionals.
Read our COVID-19 Advisory to learn how we're addressing the health concerns of attendees.
Autism, Anxiety and COVID-19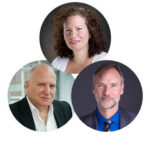 Dr. Grace Iarocci Registered Psychologist and Professor of Psychology, Simon Fraser University
Dr. David Worling Registered Psychologist and Director of the Westcoast Child Development Group
Professor Anthony Bailey Child Psychiatrist and Chair of Child and Adolescent Psychiatry, University of British Columbia
COVID-19 has profoundly heightened anxiety in the autism community internationally. Our families and organizations are struggling to provide a stable environment for children, youth and adults with autism spectrum disorder. Able adults with ASD are also feeling the strain.
To mark World Autism Day with a practical initiative, ACT has invited three respected mental health clinicians, who have presented for ACT on autism and mental health, to answer questions on 'Anxiety and COVID-19'.
---
Postponed: Advocating within BC's Ministry of Children and Family Development – A Workshop for Parents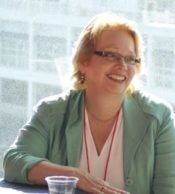 Friday, May 22nd, 2020 -
This event has been postponed. More information and full refunds of registration payments will be available shortly.
Deborah Pugh, M.A.
Executive Director of ACT - Autism Community Training
The purpose of this workshop is to introduce parents to basic advocacy strategies. For families of children with invisible disabilities, including autism, ADHD, anxiety and a range of neurodiverse conditions, it is often a challenge to convince those in authority that one's child requires services beyond what a family can typically access.
---
Save the Date: More Upcoming ACT Events
Details & registration coming soon for these events
Two Days of Social Thinking: A Focus on Emotions
Michelle Garcia Winner, MA, CCC-SLP
August 20 & 21, 2020 - Surrey, BC & Web Streaming
Educational Forum – Future of Special Education in B.C.
October 22 & 23, 2020 - Vancouver, BC & Web Streaming
Parent Coaching to Support Early Social and Communication Development
November 5 & 6, 2020 - Vancouver, BC & Web Streaming
Parents are Teachers Too! PBS Scenarios in the Home and Community
Brenda Fossett, PhD, BCBA-D
November 27th, 2020 - Vancouver, BC & Web Streaming
Toilet Training For Everyone – Revised And Expanded
February 4 & 5, 2021 - Vancouver, BC & Web Streaming
Cutting Edge Strategies to Improve Executive Function Skills
Sarah Ward, MS, CCC-SLP
August 19 & 20, 2021 - Vancouver, BC & Web Streaming
---
The two events below have been postponed. ACT has processed full refunds of all registration payments. Please contact ACT at info@actcommunity.ca with any questions or concerns.
Postponed: Positive Behavior Support – A Practical Introduction for Parents & Caregivers
Brenda Fossett, PhD, BCBA-D
April 3rd, 2020
Postponed: An Introduction to Autism and Anxiety – from Research to the Classroom
April 24th, 2020

Past ACT Events
ACT's Community Training Program 2003 -2018
Download our archived events from 2018 (pdf)
Download our archived events from 2017 (pdf)
Download our archived events from 2016 (pdf)
Download our archived events from 2015 (pdf)
Download our archived events from 2014 (pdf)
Download our archived events from 2013 (pdf)