Join us for inspiration and information! At ACT's live events, leading practitioners and researchers from across the world share their insights with parents and professionals.
Positive Behavior Support – A Practical Introduction for Parents & Caregivers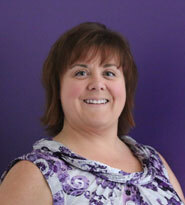 April 3rd, 2020 - Vancouver, BC & Web Streaming

Brenda Fossett, PhD, BCBA-D
Parents often assume that difficult behaviors during daily routines, including bed and meal times, are part of their child's autism and must be endured. This workshop will provide parents and caregivers, including early childhood educators, with a practical overview of Positive Behavior Support (PBS) strategies.
CEUs for BCBAs will be available for in-person attendees. Details to be announced.
---
Advocating within BC's Ministry of Children and Family Development – A Workshop for Parents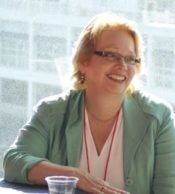 May 22nd, 2020 - Vancouver , BC & Web Streaming

Deborah Pugh, M.A.
Executive Director of ACT - Autism Community Training
The purpose of this workshop is to introduce parents to basic advocacy strategies. For families of children with invisible disabilities, including autism, ADHD, anxiety and a range of neurodiverse conditions, it is often a challenge to convince those in authority that one's child requires services beyond what a family can typically access.
---
Save the Date: More Upcoming ACT Events
Supporting Early Social and Communication Development through Parent Coaching
Various Speakers
November 5 & 6, 2020 in Vancouver , BC & Web Streaming
Details & registration coming soon
Parents are Teachers Too! PBS Scenarios in the Home and Community
Brenda Fossett, PhD, BCBA-D
November 27th, 2020 in Vancouver , BC & Web Streaming
Details & registration coming soon
Past ACT Events
ACT's Community Training Program 2003 -2018
Download our archived events from 2018 (pdf)
Download our archived events from 2017 (pdf)
Download our archived events from 2016 (pdf)
Download our archived events from 2015 (pdf)
Download our archived events from 2014 (pdf)
Download our archived events from 2013 (pdf)