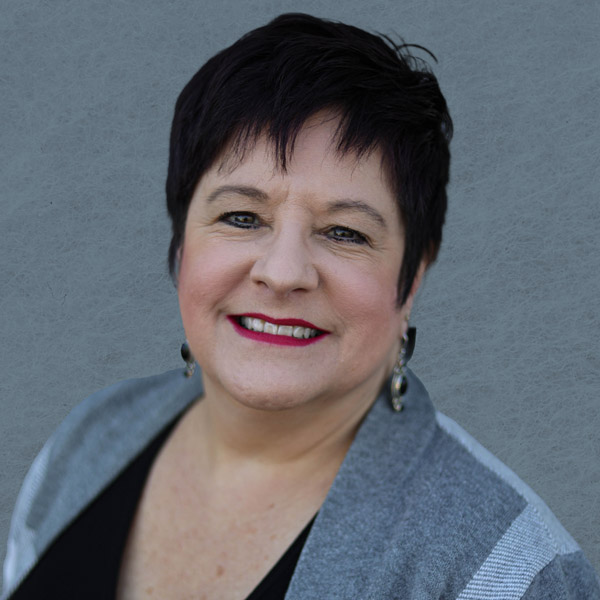 Executive Director – Michelle Schmidt, PhD
Michelle has been active in the area of inclusive education, including mental health and developmental disabilities throughout her career, which has spanned more than 30 years. Michelle has served on a number of provincial and national initiatives and presented nationally and internationally on a variety of topics including equity, access and inclusion; collaborative practices; transitions to adulthood; interdisciplinary navigation; education of the d/Deaf or hard of hearing; Deafblindness; and school refusal. When Michelle left the Maple Ridge Pitt Meadows School District in 2013, the Michelle Schmidt Legacy Award: Recognizing Students who Persevere with Empathy and Compassion, was created in her name. The Canadian Association of Educators of the Deaf and Hard of Hearing acknowledged Michelle's advocacy, by presenting her with the Advocacy Award in 2017.
Prior to joining ACT in 2022, Michelle Schmidt was involved in public education in British Columbia, as an educator, school psychologist, and administrator. Most recently, Michelle served as Director of Instruction in the Surrey School District, where she was responsible for inclusive education and supports for students with diverse abilities.
During her time in Surrey, Michelle led several district initiatives to support children and youth with autism and their families, including:
collaborating with ACT to provide evidence-based training in autism for educators;
development of kindergarten readiness programs for children with autism;
implementation of Practical Functional Assessment/Skill-based treatment;
creation of an autism diagnostic team for children of families experiencing multiple barriers; and
providing leadership in established formal partnerships and research between Surrey School District and the University of Victoria and Simon Fraser University, related to students with autism.
These initiatives and others, are profiled in the Spring 2022 and Spring 2021 issues of InspirEd, a publication of the BC School Superintendents Association.
Michelle has a Doctor of Philosophy, Educational Psychology (honours) degree from Capella University; a Master of Science, Division of Educational Policy and Management degree from the University of Oregon; a Diploma in Educational Psychology and Special Education from the University of British Columbia (UBC); a Bachelor of Education from Brandon University; a Certificate in Organizational Coaching from UBC and is a Certified Autism Specialist, International Board of Credentialing and Continuing Education Standards. Michelle has written university and college course curriculum and served as expert consultant, and is a Program Evaluator with the British Columbia Private Training Institution Branch.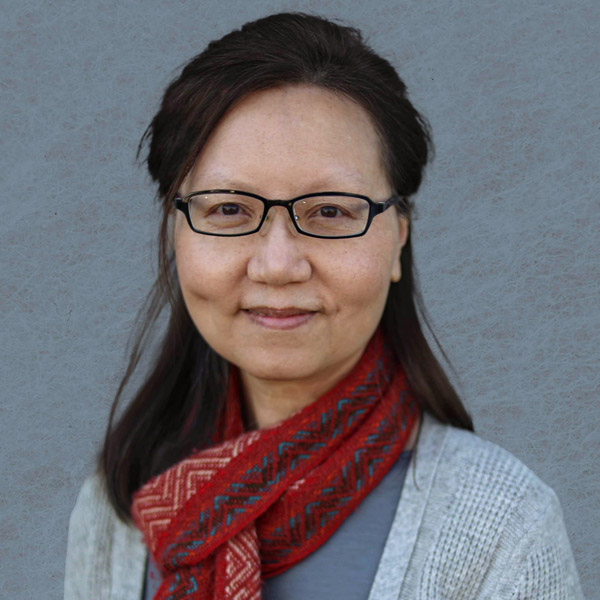 Financial Controller – Linda Leung
Linda Leung is a CPA, CGA with a business degree from UBC. Her professional experiences were mainly in the manufacturing and transportation industries, including the not-for-profit sector. She enjoys the natural beauty of BC and its many hiking trails, but also loves to travel. To relax, she likes to curl up in a sofa with a good book and attend yoga classes.
Digital Communications Coordinator – Ryan Quiring
Ryan Quiring has a Certificate in Web Development from the Southern Alberta Institute of Technology, a BA in Sociology from Simon Fraser University, and attended the New Media program at the University of Lethbridge. Ryan has previously worked in design and technical roles at DOXA Documentary Festival, Simon Fraser University's Information Technology services, and CJSF Radio 90.1 FM.
Content & Communications Officer – Khang Nguyen
Khang Nguyen has a Bachelor of Arts in Journalism from the University of Regina. He has experience as a reporter, communications consultant and videographer/editor. Khang assists with digital communications, primarily with Autism Videos @ ACT. He is excited to be a part of ACT where he can continue to grow his skills and learn more from this amazing team.
Admin & Training Coordinator – Jordan A. Thurm
Jordan has a BA Hons degree in English with Creative Writing from Nottingham Trent University. Her previous work experience in both England and Canada has been in administration and retail management. She has been involved with a non-profit built to assist indigenous youth in Vancouver. Jordan is excited to join ACT and contribute to providing resources and support to the autistic and neuro-diverse communities of BC, and assisting ACT's aim to aid marginalized communities.
Community Liaison Officer – Eli Neptune
Eli Neptune has a Bachelor of Engineering in Civil Engineering from the British Columbia Institute of Technology. He has experience as a project coordinator and as a communications consultant. Eli joined ACT to apply his lived experience as an autistic person to help advance outreach to other neurodiverse individuals and families from marginalized communities.
Information Resource Manager – Rémi Castonguay
Rémi Castonguay received his Master's in Library and Information Studies from McGill University in 2000 and an M.A. in musicology from Hunter College in 2008. His varied experience in New York City took him from the Frick Collection to Columbia University and the City University of New York. He was Public Services and Project Librarian at Yale University's Gilmore Music Library from 2008 to 2015. In British Columbia he worked at Lucidea as a Manager of Project & Software Implementation until May 2019. At SFU he was the interim Digital Scholarship Librarian (2019-21), overseeing a vast array of digital humanities projects. At UBC he worked as Curator of the Visual Resources Centre. On a personal level, Rémi's daughter is diagnosed with autism and myotonic dystrophy and as such, he brings a long experience dealing with health care, augmented communication and school inclusion. Rémi is so happy so join ACT as Information Resource Manager because he can bring together his information management skills with his commitment to helping people with disabilities.