ACT is now providing Communication Access Realtime Translation (CART) and ASL interpreting for every event we host, as long as an interpreter is available. Email [email protected] if you have questions about accessibility at our events, or view a single event for details and availability.
Upcoming Events
Evidence-informed training opportunities featuring provincial and international experts on a range of topics.

Join Gregory Hanley, PhD, BCBA-D, LABA for a three-day workshop exploring a compassionate and collaborative and trauma-assumed version of Applied Behavior Analysis (ABA) for improving relationships and behavior.

Accessible sexual health education is an essential part of students' learning. In this two-day workshop, sexual health educators will present on educational approaches and resources to support sexual age-appropriate, accessible health education for autistic individuals.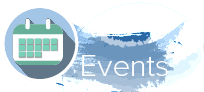 Save the Date: Upcoming ACT Events
Details & registration coming soon for these events
New events will be announced here soon!
Subscribe to our email newsletter for event updates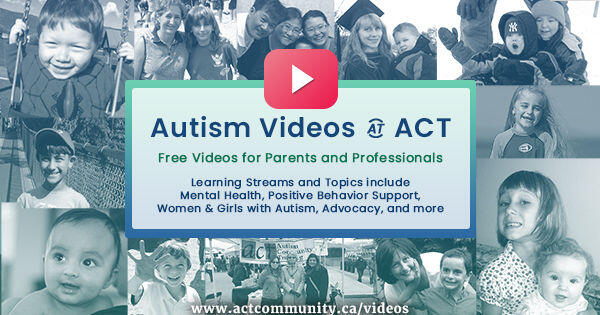 Start learning today on Autism Videos @ ACT
ACT Videos are presented by respected clinicians committed to sharing the latest in research and clinical experience. We now have over 70 videos on diverse topics, including Toilet Training, Sleep, Mental Health, PBS, IEP's, Research, and much more.
Learning Streams
COVID-19: Resources for the Autism Community Mental Health and Autism Project Women and Girls with Autism Positive Behavior Support in School, Home and Community
---
Past ACT Events
Download the 2020 Report to Donors (pdf)
Download the 2019 Report to Donors (pdf)
Download our archived events from 2019 (pdf)
Download our archived events from 2018 (pdf)
Download our archived events from 2017 (pdf)
Download our archived events from 2016 (pdf)
Download our archived events from 2015 (pdf)
Download our archived events from 2014 (pdf)
Download our archived events from 2013 (pdf)