Join us for inspiration and information! At ACT's live events, leading practitioners and researchers from across the world share their insights with BC parents and professionals.
Integrating ABA Methods in Schools: Supporting School Aged Children
August 24 & 25, 2017 - Vancouver, BC

Richard Stock, PhD, BCBA-D
This two-day workshop will focus on using Applied Behaviour Analysis (ABA) methods to support students with autism from Kindergarten to Grade 12; in particular, those who are moderately to severely impacted by their autism.
While many educators are familiar with early behavioral intervention using discrete trial teaching, the science of ABA has much more to offer teachers who are responsible for the education of students with autism and related disorders. This workshop aims to expand your conceptualization of ABA in ways that are practical in the regular classroom.  
Topics covered will include:

Day 1 (Thursday)
- Creating high quality Individual Education Plans (IEPs)
- Review of BC Ministry of Education IEP standards
- Introduction to the 4 core elements of IEPs
- Instruction and guided practice in developing quality IEP long-term and short-term goals
- Collecting practical and useful data as a necessary component of IEPs
Day 2 (Friday)
- Addressing problem behavior
- Introduction to 6 types of consequences and how they affect problem behaviours
- Introduction to the (4) functions of problem behavior and functional assessment
- Introduction to the Competing Pathways Diagram and the structure of positive behavior support plans
- Practical classroom strategies for everyday use
---
Picturing Success: Visual Support Strategies for Individuals with ASD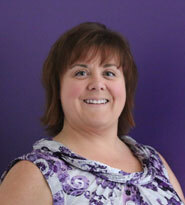 October 20 & 21, 2017 - Vancouver , BC

Brenda Fossett, PhD, BCBA-D
Visual support strategies have been used to successfully support children, youth and adults with autism and other developmental disabilities for decades. Many are familiar with the use of visual schedules, but there are many ways in which visual support strategies can be used. These supports have been demonstrated to increase independent functioning, teach specific skills, improve environmental awareness, teach rules and social expectations, reduce problem behavior and so much more! There is a large body of research to support the use of these strategies with children, youth, and adults in home, school, community and employment settings.
This two-day session will focus on the use of visual support strategies to meet the needs of children, youth, and adults with autism and other developmental disabilities. Topics covered will include:
• Determining the right type of visuals for a specific individual
• Selecting specific visual support strategies to address specific needs or skills
• Strategies for effectively implementing visual support strategies in a variety of contexts
---
Two Social Thinking® Days for Young Children
November 16 & 17, 2017 - Vancouver , BC

Kari Zweber Palmer, MA, CCC-SLP
Ryan Hendrix, MS, CCC-SLP 
Social Thinking Training and Speakers' Collaborative, San Jose, California
Day 1 - Teaching Social Thinking®  through Stories and Play
An introduction to the development that underlie social learning in preschool and early elementary aged children. What looks like pure fun has important social consequences for the developing mind; the ability to participate in collaborative pretend play depends upon having a flexible brain, competent language ability, self regulation, and solid social-emotional development, as well as the executive function skills to integrate all of the above!
Day 2 - What Does Play Have to Do with Classroom Learning?  Exploring Social Executive Functioning and Social Emotional Learning for Early Learners
Social executive functioning is at the heart of developing Shared, Collaborative, Interactive Play (SCIP). On this day the focus is on moving from the five basic Social Thinking lesson sets (in We Thinkers! Volume 1**, early learner curriculum) to the more complex lessons presented in We Thinkers Volume 2: Social Problem Solvers.
This day is filled with creative activities, aligned with the research, extending our thinking about how to work, play and learn in groups.  Attendees will engage in group learning activities and learn strategies to use in their classroom or home. 
---
Past ACT Events
ACT's Community Training Program 2003 – 2016
Download our archived events from 2016 (pdf) 
Download our archived events from 2015 (pdf)
Download our archived events from 2014 (pdf)
Download our archived events from 2013 (pdf)