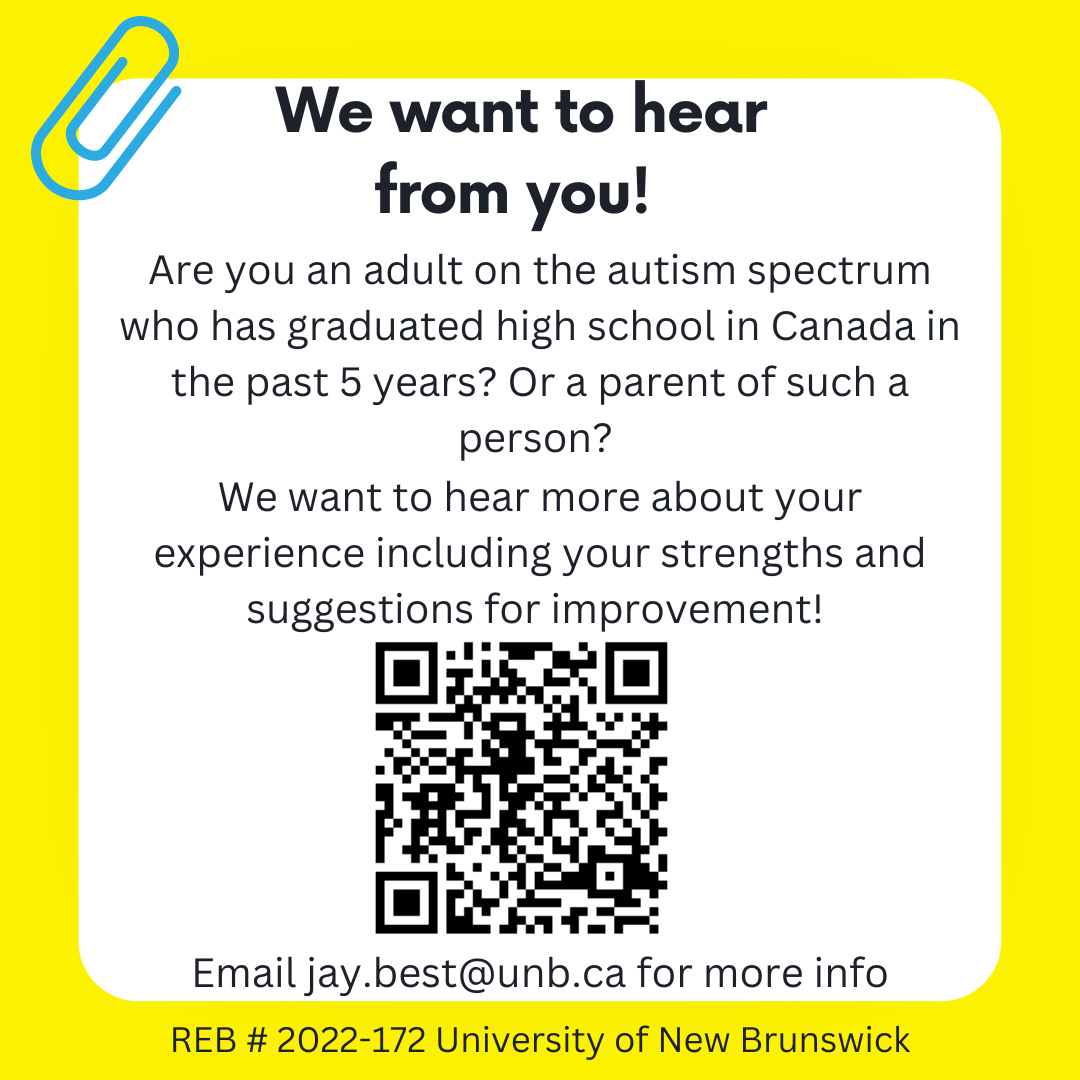 Project end date: July 28, 2023
This project will explore the experiences, strengths, and ideals of autistic people as they make the transition out of high school and into adulthood. Participants will complete a semi-structured interview (~1hr). Autistic people who have graduated high school in Canada in the past 5 years as well as parents of such people are eligible to participate. Parents and their children do not need to participate together. Chance to win one of five $25 CDN VISA gift cards.
If you are interested in participating, please email Jay Best ([email protected]) for more info.
The study has been approved by the researcher's institution's Board of Ethics. Proposal is available upon demand to investigator.
Posted on July 6, 2023