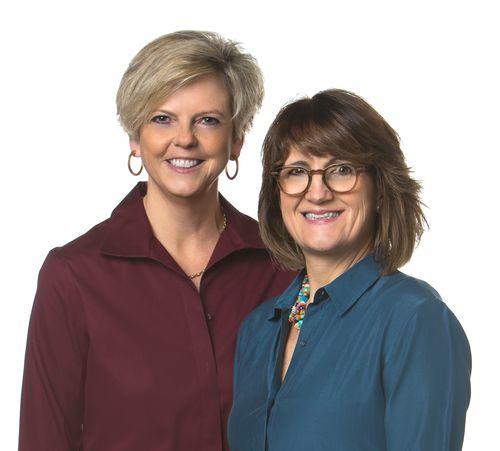 Thursday, February 9 & Friday, February 10, 2023
9:00 a.m.to 3:00 p.m. Pacific Time
Recording available for one month after the live stream
Web Streaming to Canadian residents only
Special Rates for Public and Independent School Staff
POPARD and ACT are partnering to offer a subsidized rate for BC educators to attend this online presentation by Michelle Garcia Winner and Dr. Pamela Crooke. Thanks to POPARD's generous sponsorship, the fee for this workshop has been reduced to $125 per person.
Click the button below to have the special rate coupon automatically applied to your order. You must register using your school employee email address. Please also add a personal email address to the Secondary email address field to ensure we can reach you with the web stream information and event details.
If the discount doesn't show in your cart, apply coupon code "POPARD-ST" on the cart or checkout screen and register using your school employee email address. For guidance on using a coupon on ACT's website, see Step-by-Step Guide to Using the Coupon Code.
Attention: Surrey School District Staff
Surrey School District is exploring sponsoring a number of registrations for their staff to this event. Surrey Schools staff are encouraged to submit an Expression of Interest to their district. Click here to submit yours.
Questions? Email [email protected]
About the Event
In this two day presentation, Michelle Garcia Winner, CCC-SLP, founder and CEO of Social Thinking®, and co-creator of the methodology, Dr. Pamela Crooke, will use Social Thinking® methodology to focus on the needs of social learners who struggle with self-regulation by teaching lessons that promote development of social competencies.
Day 1: Thursday, February 9, 2023, 9:00am to 3:00pm Pacific Time
Practical ideas for teaching social competencies targeting self-regulation and friendship
Day 2: Friday, February 10, 2023, 9:00am to 3:00pm Pacific Time
Individualized Journeys: explaining how the social world works before expecting self-regulation
See the full Event Registration Page for daily agendas, learning objectives and more.
About the Presenters
Michelle Garcia Winner, MA, CCC-SLP – Founder & CEO of Social Thinking
Michelle Garcia Winner is a Speech-Language Pathologist who specializes in the treatment of students with social cognitive deficits at the Social Thinking Center, her clinic in San Jose, California. After years of working in schools and in private practice with a wide-range of individuals on the autism spectrum, Social Thinking was born out of necessity as a way to reach those "bright but socially clueless students" who needed more information than just what social skill to use. She coined the term "Social Thinking®" in the mid-1990s and continues to evolve the Social Thinking framework that today includes information, vocabulary, curriculum, and strategies that help individuals with social learning challenges become better social thinkers. Her years of experience demonstrated that lessons taught through Social Thinking could apply across a range of disorders that extends beyond ASD, to individuals with ADHD, nonverbal learning challenges, as well as those with head injuries or emotional learning challenges.
For more information about Michelle and Social Thinking, visit the Social Thinking website.
Dr. Pamela Crooke, PhD, CCC-SLP • Co-developer of the Social Thinking® Methodology • Chief Curriculum Officer
Pamela Crooke, PhD, CCC-SLP, is the Chief Curriculum Officer and Director of Research, Content, Clinical Services, and the Social Thinking Training & Speakers' Collaborative at Social Thinking. She served as a clinical faculty member of three universities and worked as a speech-language pathologist in the Arizona public schools for 15 years. Pam is a prolific speaker both in North America and abroad, and has co-authored, with Michelle Garcia Winner, five award-winning books related to Social Thinking. Their book, You Are a Social Detective! won the 2012 Autism Society of America Literary Book of the Year Award, and a second edition is now available (2020). She and Winner collaborate on writing articles and blogs that appear on the Social Thinking website and in a wide array of publications. Her current research focuses on using practice-based research to examine how professionals and parents utilize frameworks and strategies within the Social Thinking® Methodology.