Teaching Social Thinking Through Stories & Play for Preschool and Early Elementary School
For
Community Professionals and Family Members
Level
Introductory/ Intermediate
Focus
Younger children
Autism-specific?
No
Feedback from Vancouver 2013 event
 "Wow! So many amazing things and helpful concepts and tools!"(Parent)
"I learned a lot about being more conscious in teaching about thoughts & feelings AND using consistent vocabulary to help kids learn social behaviour cues." (Professional)
"I think it was a great balance of information, theory+ ideas put into practice." (Professional)
"I thought it was excellent. I'm a big fan of the research oriented approach+ how heavily you relied on this." (Professional)
"The presenters were EXCELLENT! Very engaging, easy to listen, well-prepared, great ideas!!!" (Professional)
Saturday, April 26, 2014
Coast Capri Hotel & Conference Centre
Kelowna, B.C.
Presented by
Kari Palmer,
MA, CCC-SLP &
This event is now full – please call the office to be placed on a waiting list.   Download our Registration Form (pdf)
Co-sponsored by BCGEU and Speech and Hearing BC.


Speech and Hearing BC
About the Event:
The first component of this presentation is designed to give participants knowledge of the key components of social cognitive development from birth to five years of age. Social-emotional growth, executive functioning/self-regulation and their interactive impact on socio-communicative abilities will also be discussed. Finally, the roots of collaborative, cooperative imaginative play and its connection to pre-academic function will be covered.
The second aspect of this talk will focus on how to put the research and best practices of teaching social into action.  We will introduce 10 Social Thinking Vocabulary concepts that have been adapted for children ages 4-7: Thoughts and Feelings, The Group Plan, Thinking With Your Eyes, Body in the Group, Whole Body Listening, Expected/Unexpected, Smart Guess, Flexible and Stuck Thinking, Size of the Problem, and Sharing an Imagination.  We will explore methods to teach these concepts through story books, music, structured activities, and play.  We will also look at different strategies for service delivery in a variety of settings. Strategies for home and school are designed for young children with average to strong language and learning abilities.
Upon completion of this event the participant should be able to
Identify at least 4 key milestones that underlie the development of social cognitive skills birth to five years of age.
Explain why a preschool or early elementary aged child with a social cognitive learning challenge may have trouble with collaborative pretend play.
Discuss the difference between a skills-based approach and a social cognitive-based approach.
Identify ways to structure collaborative play experiences in preschool and early elementary settings.
Describe ways to teach at least five Social Thinking Vocabulary concepts to students ages 4-7.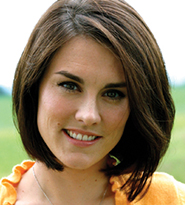 Kari Palmer researched and wrote "The Double Interview: Assessing the Social Communication of Adolescents with Asperger Syndrome" for her Master's Thesis. Kari worked as a full time therapist at Michelle Garcia Winner's Center for Social Thinking in San Jose, CA. Her diverse caseload included preschool aged children to young adults, all with varying levels of social cognitive challenges. Kari had the good fortune of training directly with Michelle and co-treated a teen group with her each week. Currently Kari works at her private practice, Changing Perspectives, in Excelsior, MN. She is a Social Thinking consultant in the Minnetonka Public Schools, and works with dedicated educators across the district (early childhood through high school) on implementing social cognitive teaching into the school day. She is currently co-authoring a preschool Social Thinking curriculum to be published by Social Thinking Publishing.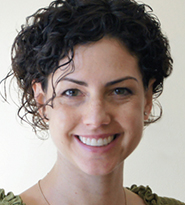 Ryan Hendrix is a Social Cognitive Therapist at Social Thinking Stevens Creek in San Jose and a private therapist in San Francisco. She trained and works directly with Michelle Garcia Winner and Dr. Pamela Crooke. Her diverse caseload experience includes preschool-age children through young adults with varying levels of social cognitive learning challenges. Ms Hendrix is an American Speech-Language-Hearing Association (ASHA) member and has a Master's Degree in Speech-Language Pathology from the University of Arizona.
Cost/Funding:
| | Date | Parents, Para-Pros & Students | Professionals |
| --- | --- | --- | --- |
| Early Bird Rate Ends: | March 12, 2014 | 100 | 150 |
| Regular Rate: | March 13 – April 16, 2014 | 150 | 200 |
| Late Rate Begins: | April 17, 2014 | 200 | 250 |
We are offering special early bird rates to BCGEU and BCASLPA members before March 13, 2014. Please contact ACT to register by telephone if you qualify for these rates. If you are a BCASLPA member, you will be asked to provide your member number. If you are a BCGEU member, you will be asked to register using your work email.
Bursaries
Bursaries for low-income participants and/or those travelling from outside their home regions to an event are available for B.C. residents. Call ACT's office for more information, review our bursary policies or email [email protected] with your request prior to registering. ACT provided $12,500 in bursaries in 2012 and gratefully accepts donations to our bursary fund.
Autism Funding
Parents who receive Autism Funding may use 20% of the total for equipment, books, training and travel costs. ACT's live and online events and the books we sell at our book table are all considered eligible expenses by the Autism Funding Branch. More Autism Funding Information >
Workshop Location:
Coast Capri Hotel & Conference Centre
1171 Harvey Avenue
Kelowna, B.C.
Hotel Information:
Looking for a hotel? View the hotels that give ACT a preferred rate.
Ride Share?
If you are travelling to an event and would like to share on expenses or the driving, please drop a line to fellow attendees. We now have a" Community forums"  area in the ACT Online Learning Community (AOLC) for "Ride Share." Sign in as a guest or using your AOLC password. These "Ride Share" posts are a convenience provided for ACT event registrants, and we are unable to organize or assist with any specific requests.
---
Workshop Schedule:
| | |
| --- | --- |
| 8:00 – 9:00 | Registration (buy or bring your own coffee) |
| 9:00 – 10:15 | Session 1 |
| 10:15 – 10:45 | Break (light snacks will be served) |
| 10:45 – 12:00 | Session 2 |
| 12:00 – 1:00 | Lunch (a light lunch will be provided) |
| 1:00 – 2:15 | Session 3 |
|  2:15- 2:45 |  Afternoon break |
|  2:45 – 4:00 |  Session |
Continue the Conversation Online
We are working to build an online community space (the AOLC) for you to share stories, successes and to reflect and learn. It can provide a learning and community space that you can access at a time and location that is convenient for you.You may wish to be an active participant, posing and answering questions, encouraging others to share their stories, and actively contributing to the creation of a safe and welcoming environment. You may wish to browse and take your time before engaging with the online community.
* When you register online for the first time you are automatically given an ACT Online Account. Use this account to participate in the ACT Online Learning Community, register for more live events or subscribe to online videos.