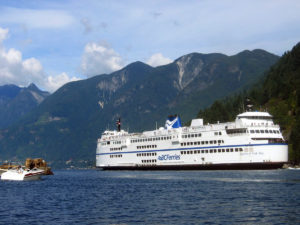 Often for families with children and adults with disabilities their money is stretched. Listed are a number of organizations who offer discounts for the individuals who are permanently and severely disabled or their attendant.
---
BC Ferries Disability Card
Discount fares are available for the person with a disability and their escort. Fare discount applies to passenger rate, not vehicles. Apply on the BC Ferries website.
---
Handy Card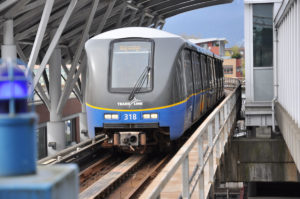 The Handy Card allows for concession fare on buses, SkyTrain, SeaBus, and West Coast Express. Apply on TransLink's website.
An attendant that accompanies/assists may travel free
This card can also be used for HandyDART which gives door to door service and a reduced rate for an attendant.
---
Disability Travel Card
This card allows an adult attendant to travel within Canada via Greyhound and Via Rail Canada at reduced rate. Apply on the Easter Seals website.
---
The Access2 Card


The Access2 Card is a program run through Easter Seals Canada to help those with disabilities who require assistance to access entertainment, recreation and cultural venues across Canada and in dozens of cities and towns in B.C.
Some of the many participating venues include the Vancouver Aquarium, H.R. MacMillan Space Centre, and Museum of Anthropology in Vancouver; Butchart Gardens and National Geographic IMAX Theatre in Victoria, and hundreds of movie theatres across the country. View all participating venues.
Application Process
Complete the application form for either 3 or 5 years.
Proof of a permanent disability as well as the person needing assistance can be signed by one of a number of heath care professionals such as a physician, registered social workers, service provider executive director or behavior analyst
Administration Fee Payment of $20 for 3 years or $30 for 5 years can be submitted through online payment or cheque or money order. A self addressed stamped envelope should be enclosed for those paid for via cheque.
Allow four to six weeks for delivery
Renewal or replacement cards can be done through their website.
---
BC Camping

BC Parks provides financial support for children and adults with disabilities to access camping for free. No card is required but a letter of eligibility issued by The Ministry of Children and Family Development or Ministry of Poverty Reduction and Social Development must be presented. Apply here.
Children
The child must be registered with the At Home Program through the Ministry of Children and Family Development (MCFD).
A Letter of Eligibility can be obtained through a MCFD social worker.
Upon arrival, the letter and a second piece of ID either for the child or parent/caregiver is required.
18 and over
For those receiving Persons with Disabilities (PWD) a Release of Information form should be obtained through a Ministry of Social Development and Poverty Reduction caseworker. It is important to keep the original form.
When arriving at the campground the original approved form and a second piece of ID will be accepted.
For further information and letter samples consult the BC Parks website.
---
BC Fishing Licence

This program offers a Non-Tidal Angling Licence for lakes, streams and rivers to a severe and permanent disabled person over 16 at a reduced cost of $1.10
Apply through the BC Ministry website.