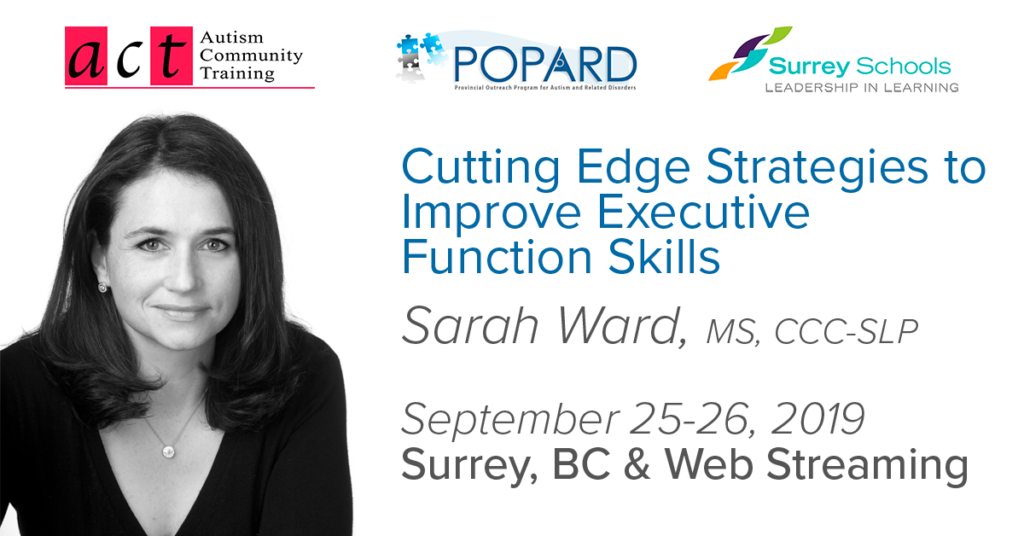 Thank you for registering for our upcoming web stream event, New Cutting Edge Strategies to Improve Executive Function Skills .
Date: Wednesday & Thursday, September 25 & 26, 2019
Event Handout
Please download your copy of the event handout prior to the event. This is for participants of this workshop only. Do not copy or share this document .
NewSupplemental Materials – (added post-event). If pages 10-11 have text formatting issues, download the file and open in your PDF reader to have it displayed correctly.
---
Certificates of attendance
Certificates of attendance for this workshop will be sent via email 1-2 business days after the event. Attendees of a district web stream viewing will receive their certificates 1-2 business days upon receipt of their district's completed attendance sheet.
Troubleshooting live stream issues
Please view these instructions from our webcasting partner XE Live on how to setup your live stream for optimal viewing. Most issues can be fixed by using an updated web browser such as Firefox or Google Chrome. Please use the live chat during the event or email [email protected] if you experience issues that can't be fixed by using the instructions above.
Related Reading and ODIN Books:
Don't miss out! ODIN Books is on site at the venue to sell related readings for this event, but our online participants can review the Related Reading list here.
Contact information for ODIN Books and ordering information are included. Use coupon code ACT919 to get free shipping on orders over $100!
---
Subscribe for event updates
ACT announces new events and resources in our newsletter. Subscribe to get the latest updates in your email:
New ACT Guides for Schools and on Mental Health
ACT has prepared a new set of guides to our free online resources, including Autism Videos @ ACT. These guides are organized to help educators, mental health professionals, and families to discover the many resources that ACT offers.
Visit the ACT Print Materials page to download these guides. ACT can mail copies to your school or organization upon request.