We are currently out of stock for 'This Person has ASD' cards and will update this page once more are available. Please contact us for more information.
---
ACT provides 'This Person has ASD Cards' as a service to the community.
This Person has ASD Cards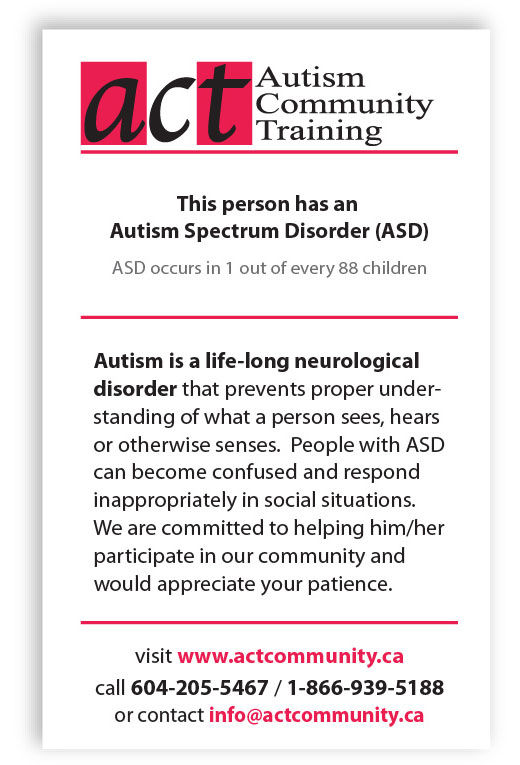 (wallet-sized card)
Available in English only
Please email the ACT office to order. We appreciate donations to cover the cost of printing and shipping.
For donations over $10.00 a tax receipt will be issued.
ACT's registered charitable tax number is 861691236 RR0001.