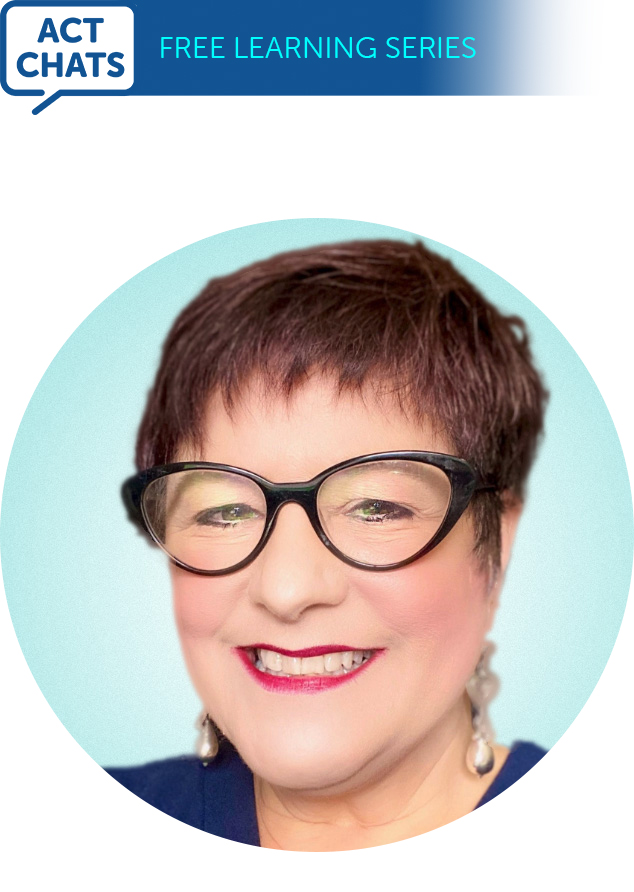 Navigating the Education System
Tuesday, April 4, 2023
Michelle Schmidt, PhD
Join Michelle Schmidt for a free "ACT Chats" about how to effectively support inclusion in British Columbian Schools.
"ACT Chats" is a free new series of informational events, content and resources presented by ACT.
With over 30 years of experience in the education system, Michelle will provide insight into the relationship between BC Schools and the human rights legislation, as well as Ministry of Education and Childcare policies and practices, including inclusive education designations and ministry compliance.
This two-hour chat will go over what parents and community partners need to know about their role in schools, including participation in school-based team meetings, referrals for support services, the IEP process including meaningful consultation, the role of the case manager and integrated case management meetings.
Michelle will also review rights to full-time attendance, transportation considerations and participation on field trips. Finally, Michelle will close by discussing equity and inclusion during the time of COVID.
Attend in-person at SFU Vancouver, or stream live online from anywhere.
Last day to register is Sunday, April 2, 2023
Attend In-Person
Join us at Simon Fraser University's Harbour Centre Campus
Opportunity to engage and reconnect in-person
Network with other community members
Web Stream Live
Watch live from your home or office anywhere in the world
High quality live stream provided by our professional team
Participate and submit questions through online chat
Participant Comments
Comments from past workshops with Dori Zener:
This is the first time I've felt truly seen by a professional. Thank you so much for the clear and well-formulated way you explain these things that I've never been able to put words to.

Autistic woman
Very relevant topic with a lot of evidence-based info. I appreciated the amount of practical info and strategies presented.

Professional
The compassion, commitment & knowledge of the presenter is absolutely amazing!

Parent