In order to stretch the funds participants have available, ACT negotiates preferred rates at city hotels. We have visited these hotels personally. Please look below for hotel details including links to directions.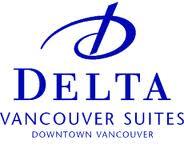 550 West Hastings Street
Vancouver, BC V6B 1L6
1-888-663-8811 or (604) 689-8188
All-suites hotel across the street from SFU Harbour Centre; just a block from Waterfront Station. The bell staff will store luggage after checkout.
The Delta Vancouver Suites offers ACT registrants discounted room rates. Rooms and rates are subject to availability and are offered at the hotel's discretion. The above link will take you directly into the ACT Corporate Rate reservation area. 
---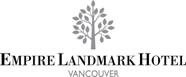 1400 Robson Street
Vancouver, BC
V6G 1B9
1-800-830-6144 or (604) 687-0511
In the beautiful West End, 14 minutes from SFU Harbour Centre on the #5 busline.
The Empire Landmark Hotel is offering ACT registrants a special rate of $150 a night from May 1 – Sept 30, 2017. This includes one complimentary high-speed wireless internet.
Rates are per night, plus applicable taxes & based on single/double occupancy in a Standard Room (1 King/Queen or 2 Twin Beds).
Additional $10 for a Deluxe Room (400 sq ft, with 2 Double beds). Subject to applicable taxes and availability.
You must mention the corporate rate for 'ACT – Autism Community Training' when asking for preferred rates. Anytime contact the hotel general tel:  604-687-0511 or 1-800-830-6144 or reservations@empirelandmarkhotel.com, or Christina Ko, Sales Manager, at cko@empirelandmarkhotel.com or 604-631-5402.
---
1015 Burrard Street
Vancouver, BC V6Z 3B6
1-800-663-1818 or (604) 687-0575
Fax: 604-682-5790
reserve@century-plaza.com
In the centre of Vancouver's shopping area, a pleasant 20 minute walk to Harbour Centre.
---
733 Beatty Street, Vancouver, BC V6B 2M4
1-800-663-1424 or (604) 895-5830
In trendy Yaletown, just a short walk to our downtown venues.
You must mention the non-profit rate when registering for preferred rates.
---
4201 Lougheed Hwy
Burnaby, BC
V5C 3Y6
(604) 298-2010 or 1-800-590-3932
reservationsb@executivehotels.net
All-suites property conveniently located across from the Gilmore Skytrain station and just minutes from the highway. Just steps away from many restaurants and shops and only 15 minutes to downtown Vancouver. Each room includes a full size fridge and microwave. The Executive Hotel Burnaby offers ACT registrants a special year-round rate of $120 which includes wifi and parking.
Please mention 'ACT – Autism Community Training' when making a reservation.
click map for hotel location details.