We regret that ACT will not hold a Herring Sale in 2022 due to circumstances beyond our control. We appreciate your interest and will be in contact when we have details of a future sale.
We'd like to thank all our supporters, especially our volunteers, Oceanside Fisheries and the Steveston Harbour Authority for joining us over the last four years. The Herring Sale is ACT's largest annual fundraiser. If you'd like to donate to ACT's programs, please visit our donation page.
因為一些我們無法控制的因素,
ACT 不得不取消今年的自閉症鯡魚義賣。
未來如果有義賣我們會盡快通知。
鯡魚義賣是ACT年度最大的募捐活動,我們非常感謝大家一直以來的支持,特別是我們的義工,Oceanside水產及Steveston港務局。如果您想支持ACT的各種服務,請至我們的捐款網頁。
If you'd like to receive updates by email, please sign up below.
ACT is committed to respecting your privacy. We do not share information with any other organization or individual. Read ACT's Privacy Policy for more details.
---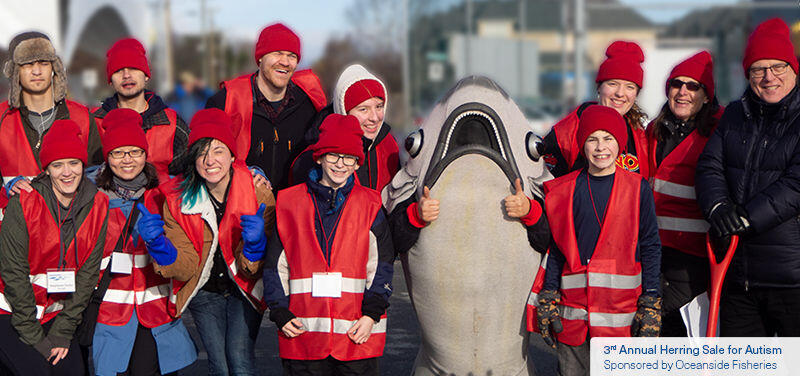 Thanking Oceanside Fisheries and all the Herring Sale Volunteers
ACT appreciates the continuing generosity and enthusiasm of Anne McCaw and Mike Rekis of Oceanside Fisheries, who donated 33,000 lbs of herring for the 2021 Herring Sale for Autism. We also extend our gratitude to the volunteers who braved the chilly weather to help sell every single one of those icy fish and to the sponsors who all contributed to ensuring the sale was a tremendous success:
Abbey Rekis
Anna Donnelly
Anne McCaw
Anne Millerd
Barry O'Rourke
Bob MacDonald
Brian van Dorf
Courtenay Rekis
Darrell Hills
Doug Shinde
Grant McMillan
Ian Geldres
Jamil Moore
Jason Kuramoto
John Kitchen
John Olafsen
Juan Geldres
Kenneth Cole
Ken Johnson
Ken Yoshikawa
Kerry Mcdonald
Len Fanning
Muriel Bevendick
Nicole Provost
Paul Bevendick
Richie Chin
Rob Clarke
Sheldon Williams
Steveston Harbour Authority
Stingray Radio
Tom Zeng
Trevor Wu
Tsur Sommerville
Zimo Wang
This event is being sponsored by Oceanside Fisheries with support from the Steveston Harbour Authority.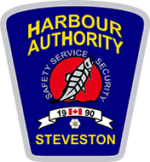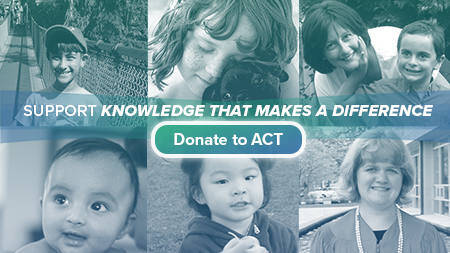 ACT – Autism Community Training is British Columbia's leading provider of community-based professional development and parent training in autism and diverse needs. Since 2010, ACT has provided 25,000 registrants with 200,000 hours of live training featuring leading clinicians and researchers.
---