ACT – Autism Community Training is British Columbia's leading provider of community-based professional development and parent training in autism and diverse needs.  Since 2010, ACT has provided nearly 20,000 registrants with 165,000 hours of live training featuring leading clinicians and researchers.
Download the 2019 Report to Donors (pdf)
Download ACT's 2019 Audited Balance Sheet and other financial statements (pdf)
In 2019, ACT provided:
Nearly 22,000 hours of training to over 2,700 registrants featuring provincial and international experts – a 15% increase in hours of training and a 35% increase in registrants over 2018.
Seven evidence-based training opportunities across a range of topics.
Web stream training opportunities for 35 BC School Districts and 8 Independent Schools, in partnership with the Provincial Outreach Program for Autism and Related Disorders (POPARD) and Surrey School District. 
Over $11,000 in bursaries in the form of reduced registration fees for low income registrants.
One of the highest rates of engagement of any Canadian Facebook page focused on the autism community, with over 6,600 followers.. Follow ACT on Facebook.
In 2019, ACT's live event web streaming:
Trained nearly 2,200 registrants across seven web streamed events.
Reached audiences across B.C. and throughout Canada.
Provided professional development to both individuals and school teams of up to 100.
Trained over 1,500 School District employees through district-wide group web stream opportunities.
In 2019, Autism Videos @ ACT (AVA):

New videos in 2019:
Visit Autism Videos @ ACT for all new videos.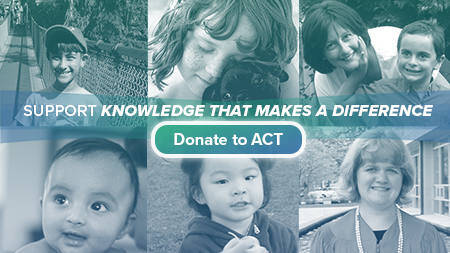 Donate to ACT
Visit our donation page to find more ways to support ACT's work.
Thank you to our 2019 Co-Sponsors