Join us for inspiration and information! At ACT's live events, leading practitioners and researchers from across the world share their insights with BC parents and professionals.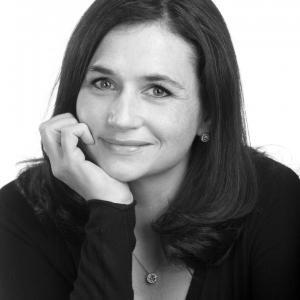 September 15 & 16, 2016 - Richmond, BC

Sarah Ward, MS, CCC-SLP
Co-Director, Cognitive Connections LLP
Sarah Ward, MS, CCC-SLP, is returning to Vancouver to teach hands-on practical strategies to improve Executive Function skills. Whether you've seen her before, or this is all new, you're sure to walk away with new ideas and strategies to help you better assist clients, students, or your own children. 
These two days will provide you with dozens of practical strategies that you can implement tomorrow. You will learn about task initiation and execution to time management, practice using strategies such as 'Future Sketch', 'Get Ready, Do, Done', 'STOP and Read the Room', and seeing and sensing the passage of time. Through demonstration and practice, you will learn how to teach students the following executive control skills: awareness; forethought; waiting, planning skills; shifting; pacing; flexibility; speed of information processing.
This event is now full, as is the waiting list. We are sorry for any disappointment
October 21 & 22, 2016 - Vancouver, BC

Richard Stock, PhD, BCBA-D
This two-day workshop will focus on using Applied Behaviour Analysis (ABA) methods to support students with autism from Kindergarten to Grade 12; in particular, those who are moderately to severely impacted by their autism.
While many educators are familiar with early behavioral intervention using discrete trial teaching, the science of ABA has much more to offer teachers who are responsible for the education of students with autism and related disorders. This workshop aims to expand your conceptualization of ABA in ways that are practical in the regular classroom.  
 Topics covered will include:
The Individual Education Plan (IEP)
Collecting practical and useful data
Problem Behavior Management
Practical classroom strategies
CEUs will be made available through BC-ABA. More details to come shortly. 
Is this event a good fit for you? See event details
Integrating ABA Methods in Schools
Integrating ABA Methods (Friday Only)
Integrating ABA Methods (Saturday Only)
Past ACT Events
Download our
archived events from 2015 (pdf)
Download our
archived events from 2014 (pdf)
Download our
archived events from 2013 (pdf)