Join us for inspiration and information! At ACT's live events, leading practitioners and researchers from across the world share their insights with BC parents and professionals.
August 4 & 5, 2016 - Vancouver , BC

Michelle Garcia Winner, MA, CCC-SLP 
Pamela Crooke, PhD, CCC-SLP 
Thursday, August 4
Social Thinking - Informal Dynamic Assessment and Core Treatment Strategies 

Delve into the inner mind of a person with social learning challenges. The Informal Dynamic Social Thinking Assessment includes four unique assessment tasks, shown through video, to uncover how our students process and respond to social information in real-time.  Audience activity to help learn to score aspects of these tasks will be included. Explore three core Social Thinking Treatment Frameworks: Social Behavior Mapping, The Friendship Pyramid, and The Spirals of Social Anxiety and engage in related hands-on activities. Discuss factors to consider when running effective Social Thinking treatment groups. 

Friday, August 5
Master Class – Exploring Key Social Communication Concepts through Hands-On Activities

This conference day gets very high marks from attendees! The focus of this day is to take attendees on a deeper dive into core Social Thinking strategies through the use of video clips and hands-on practice using treatment goody bags.

If you've already learned the Social Thinking basics from attending different conference days or reading our published materials, then this course will be right up your alley as it helps to make better sense out of your real-time observations while creating treatment tools in a way we have never offered before.

Those attending this day will receive the new Cascade of Social Attention Checklist, practice lessons by using popsicle sticks and playing cards and learn one way in which a digital camera can literally change the face of your treatment. You'll also receive samples of how all this information can be represented in IEP goals and rubrics for measuring change. Finally, through longitudinal videos of 4 different clients,  an individual's competencies and focus of treatment change across 5, 10 and 15 years will be explored.
Is this event a good fit for you? See event details
Both Social Thinking & Cutting Edge Strategies
Two Days of Social Thinking Conference - Aug 4 & 5, 2016
Thursday only: Social Thinking – Informal Dynamic Assessment and Core Treatment Strategies - Aug 4, 2016
Friday only: Master Class – Exploring Key Social Communication Concepts - Aug 5, 2016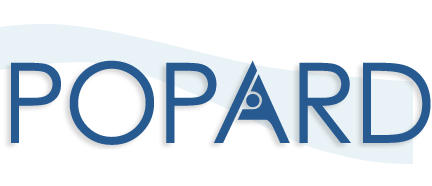 August 15 - 19, 2016 - Surrey, BC

Kenneth Cole, PhD, RPsych
This 30 hour course has recently been revised to reflect current research and evidence-based practice in teaching students with ASD. Instruction includes pre-readings, practical hands-on training through instructor demonstration and coaching. In addition, course participants complete applied exercises in the key elements of teaching and supporting students with ASD.
This workshop is now full. Please call the office to be placed on the waiting list.
September 15 & 16, 2016 - Richmond, BC

Sarah Ward, MS, CCC-SLP
Co-Director, Cognitive Connections LLP
Sarah Ward, MS, CCC-SLP, is returning to Vancouver to teach hands-on practical strategies to improve Executive Function skills. Whether you've seen her before, or this is all new, you're sure to walk away with new ideas and strategies to help you better assist clients, students, or your own children. 
These two days will provide you with dozens of practical strategies that you can implement tomorrow. You will learn about task initiation and execution to time management, practice using strategies such as 'Future Sketch', 'Get Ready, Do, Done', 'STOP and Read the Room', and seeing and sensing the passage of time. Through demonstration and practice, you will learn how to teach students the following executive control skills: awareness; forethought; waiting, planning skills; shifting; pacing; flexibility; speed of information processing.
Is this event a good fit for you? See event details
Both Social Thinking & Cutting Edge Strategies
Cutting Edge Strategies (One day - Thursday)
Cutting Edge Strategies (One day - Friday)
Cutting Edge Strategies to Improve Executive Function Skills ( Both Days )
Past ACT Events
Download our
archived events from 2015 (pdf)
Download our
archived events from 2014 (pdf)
Download our
archived events from 2013 (pdf)