Toilet Training For Everyone – Revised And Expanded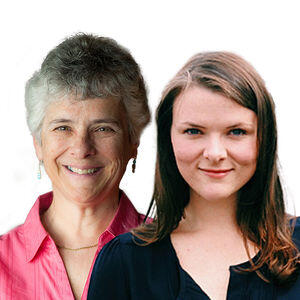 Thursday & Friday, February 4 & 5, 2021
Pat Mirenda, PhD, BCBA-D - University of British Columbia, &
Katie Rinald, BCBA - Co-Director of Blackbird Special Education
Web Streaming Only
Registration closes Monday, February 1st at 4pm Pacific time
Toilet Training For Everyone – Revised And Expanded
You can also register by calling us.
| | |
| --- | --- |
| Level | Introductory |
| For | Parents and Caregivers, Community Professionals |
| Approach | Positive Behavior Support |
| Autism-specific? | No |
Co-sponsored by
This workshop is partially funded by the Government of Canada's Emergency Support Fund and the Vancouver Foundation.


Page Index
About the Event
Watch from anywhere in the world with live web streaming
"Toilet Training for Children with Autism and other Developmental Disabilities" has been ACT's most popular online video since 2014. This reflects how important successful toilet training is for a person to be fully included in the community.  Now, presenters Pat Mirenda and Katie Rinald return for an updated version of this workshop.  This is designed as a two-day workshop in which Day 2 will build on Day 1, so it is important to attend both days. On Day 1, Pat will talk about toilet training myths and a wide range of issues to think about in preparation for any type of training.  Katie will then provide detailed information about intensive, rapid toilet training (RTT) during the daytime hours, including straightforward strategies for both "pee" and "poop" training.
Day 2 will build on the material covered in Day One. Pat will talk about a step-by-step procedure for less intensive toilet training during the daytime. This method will be most appropriate for school-based training or for home-based training when caregivers are not able to devote the time required for RTT.  Katie will also discuss strategies for night time training that can be used with people who are already continent during the daytime hours. Finally, both presenters will provide case studies that describe solutions to specific training challenges. These include, for example, "my child is pee trained but refuses to poop on the toilet", "my child won't initiate but is fully trip trained", and "my child will only use the toilet with one parent and no one else".
About the Presenters
Pat Mirenda, PhD, BCBA-D - University of British Columbia

Pat Mirenda is a Professor in the Department of Educational and Counselling Psychology and Special Education, and Director of the Centre for Interdisciplinary Research and Collaboration in Autism (CIRCA) at the University of British Columbia. She is a doctoral-level Board Certified Behaviour Analyst and teaches courses on autism spectrum disorder, instructional techniques for students with significant learning challenges, and positive behavior support.  Dr. Mirenda has published over 150 research articles and chapters and presents frequently at international, national and regional conferences. She was the Principal Investigator for the Parent and Child Early (PACE) Coaching study that examined the impact of community-based parent coaching for toddlers at risk for ASD.
Katie Rinald, MA, PhD Candidate, BCBA - Blackbird Special Education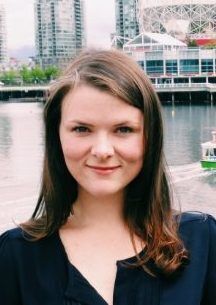 Katie Rinald is an expert on toilet training for children with developmental disabilities and applies behaviour analytic methodology to solve complex toileting challenges. She is a Board Certified Behaviour Analyst and a PhD candidate in Inclusive Education.  Katie and her team have helped folks aged 2 to 20 achieve toileting success.  She is Director of the agency Blackbird Special Education, which has offices in Vancouver and Nanaimo. She travels to provide toileting services to families throughout BC and she also provides virtual consultation on toileting challenges to families all over the world.
Workshop Schedule
| | | | |
| --- | --- | --- | --- |
| 9:00 | - | 10:00 | Session 1 |
| 10:00 | - | 10:15 | Break |
| 10:15 | - | 11:30 | Session 2 |
| 11:30 | - | 12:15 | Lunch |
| 12:15 | - | 1:15 | Session 3 |
| 1:15 | - | 1:30 | Break |
| 1:30 | - | 2:30 | Session 4 |
Note: All times are in Pacific Standard Time (PST), UTC -8.
Cost/Fund/Bursaries
This is a free event, made possible by our generous sponsors.