---
Event Overview 
Dates: June 1-3 and 8-10, 2022 (6 half-days)
Format: Virtual/Online
Certified trainer: Dr. Mandy Steiman, Clinical Psychologist
Price: $900- $1,200 CAD (tax included)
Language: English
Workshop dates
| Week 1 | Time(s) |
| --- | --- |
| Wednesday, June 1, 2022 | 1 – 4 PM (3 hours) |
| Thursday, June 2, 2022 | 1 – 4:30 PM (3.5 hours) |
| Friday, June 3, 2022 | 1 – 4:30 PM (3.5 hours) |
| Week 2 | Time(s) |
| --- | --- |
| Wednesday, June 8, 2022 | 1 – 4:30 PM (3.5 hours) |
| Thursday, June 9, 2022 | 1 – 4:30 PM (3.5 hours) |
| Friday, June 10, 2022 | 1 – 4 PM (3 hours) |
Note: This online workshop is offered over 6 half-days. It is not equivalent to the ADI-R Advanced/Research Workshop, which only takes place in person.
About the workshop
The Autism Diagnostic Interview – Revised (ADI-R) is a widely used, standardized assessment tool for establishing autism diagnoses. The comprehensive interview, which can be administered in person or via telehealth using videoconferencing, allows clinicians and researchers to collect valuable information about an individual's behaviours and developmental history to evaluate possible symptoms of autism.
Workshop goals:
Learn the fundamentals of ADI-R administration and scoring
Practice ADI-R coding through observation of two ADI-R administrations and detailed coding discussions
Develop practical skills in using and interpreting ADI-R algorithms and classifications
Explore the clinical use of the ADI-R (e.g., report writing), its psychometric properties, and associated research.
Language
This workshop is offered in English.
Who can attend
The workshop is open to: 
New and experienced clinicians, researchers, and students who would like to learn about and gain additional skills in diagnosing autism using the ADI-R
International and Canadian participants.
About the trainer
Dr. Mandy Steiman, Clinical Psychologist, specializes in the assessment of Autism Spectrum Disorder and associated diagnoses. She received an undergraduate degree at McGill University, and Master of Science and doctoral degrees at the University of Washington in Seattle.
Dr. Steiman has held positions at the McGill University Health Centre since 2006, working with complex and diverse clinical populations and leading multi-disciplinary teams. For over 15 years, she has served as a clinical site leader for numerous multi-site and longitudinal research studies. At the ACAR Clinic, Dr. Steiman contributes to the development and implementation of integrated clinical-research protocols.
Dr. Steiman trains students and professionals from a wide range of disciplines in diagnostic assessment for both research and clinical purposes. She is a certified trainer for diagnostic tools, including the Autism Diagnostic Observation Schedule – Second Edition (ADOS-2) and the Autism Diagnostic Interview – Revised (ADI-R). Her goal is to train professionals to provide high quality, evidence-based care while employing an empathic and collaborative approach with patients and their families.
Workshop fee
Regular Fee: $1,200 CAD (tax included)
Reduced Fee: $900 CAD (tax included) – The reduced fee applies to students; clinicians in the public healthcare system or the public school system in Canada; all participants from low-income or middle-income countries.
Note: Early registration is encouraged as spaces are limited. Your spot is secured upon completing registration and payment.
Required materials (not included in workshop fee)
Access to an ADI-R manual
Two ADI-R protocols
Note: Materials can be in English, French or any of the official ADI-R translations.
Contact us via email at acar-training.neuro@mcgill.ca for assistance in obtaining materials or for more information.
Building a community of shared expertise
The Azrieli Centre for Autism Research (ACAR) Clinic hosts ADI-R training workshops as part of its Clinical Capacity Building Program.
Its annual professional development opportunities help to enhance the skills of autism professionals and build a community of shared learning, support and expertise.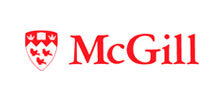 Event host
Azrieli Centre for Autism Research (ACAR) Clinic, The Neuro, McGill University
+1 514-544-6920
acar-training.neuro@mcgill.ca