The September News Round Up contains information on protecting our kids, community festivals, professional development opportunities and more.
"Stop Hurting Our Kids" Guide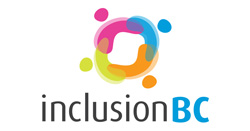 Concern around the use of restraints and seclusion with children with special needs continues to grow in B.C. The Family Support Institute and Inclusion BC have created an excellent guide to help families prevent, recognize, and act on cases of restraint and seclusion that affect their children both directly and indirectly. While the guide is specific to B.C.'s education system, there is also rising concern about the training available to those who operate B.C.'s residential/foster placements. ACT urges all British Columbians, concerned about the care of our most vulnerable children, to review Inclusion BC's website and download the guide, paying special attention to the ways you can ensure that your child's school is aware that you do not give permission or your child to be restrained or held in isolation. Download the 'Stop Hurting Kids: Parent Guide for Keeping Kids Safe from Restraint and Seclusion in B.C. Schools'
One Community Festival – October 1 -19th – Vancouver
One Community Festival celebrates "Child Youth Abilities, Inclusion and Diversity" through a series of events from October 1 -19 with a range of workshops for parents and guardians who have children with special needs. A resource fair with over 25 exhibitors, and featuring performances by Kindness Rocks 2014, will be held at the Strathcona Community Centre on Friday, October 17, 6:30 – 8:30pm. ACT will have an information table and we look forward to seeing you there!
Activities: Music, Ski and Improv with CAN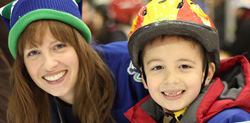 Canucks Autism Network is excited to launch several new programs in the 2014-2015 year. This fall, they will start our music program (in partnership with Sarah McLaughlin School of Music), an outdoor rec program (in partnership with Power to Be), a ski program (in partnership with VASS), a gymnastics program (in partnership with Kerrigan's Gymnastics) and an improv/drama program. Please check the CAN website for more information about these programs and other upcoming family events.
Educational Opportunities
Online Behavior Interventionist Training for Rural and Remote B.C.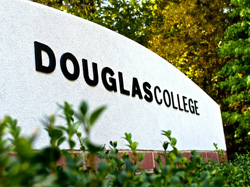 Spaces are still available in Douglas College's Winter 2015 Online Autism Outreach Course. This is for Behaviour Interventionists living outside of the Lower Mainland. Apply now, credit courses subsidized by MCFD, classes begin in January.
Employment Supports Specialty Advanced Certificate
Do you want a rewarding career helping youth and adults on the autism spectrum find – and keep – meaningful employment? Apply to Douglas College's Employment Supports Specialty Advanced Certificate now, online credit classes begin in January.
ABA program at Capilano University – accepting applications soon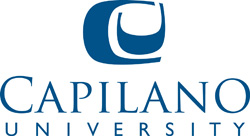 The Applied Behavior Analysis – Autism Program at Capilano University will soon be opening the application process for Fall 2015. Those interested in learning more about the program are encouraged to contact Dr. Richard Stock at rstock@capilanou.ca
Variety donates $1 million to the Pacific Autism Family Centre


Variety – the Children's Charity announced on September 26th a $1 million donation towards the construction of the Pacific Autism Family Centre. This project was kicked off several years ago with a $20 million contribution from the B.C. government. The announcement was made at the 25th Women's Media Golf Classic. The golf tournament and the gala that followed, sponsored by the Century Plaza Hotel and Spa, raised an additional $150,000 towards the construction of the new centre planned for Richmond. The project is about to break ground and more details are at the Pacific Autism Family Centre website.
Autism in the Media
The Stranger in the Mirror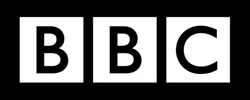 This terrific one hour BBC radio documentary is an exploration of the rich audio archive of the history of autism – even including an interview with Leo Kanner. Author and broadcaster Michael Blastland, whose son has autism, finds that looking at autism is like looking into a mirror. In it we see our own fears, beliefs, hopes and cultural prejudices. http://www.bbc.co.uk/programmes/b047w687
ACT News
New Diagnosis Hub
"Next Step Following an Autism Diagnosis in British Columbia" is a new guide developed by ACT and distributed via diagnosticians across B.C. as part of ACT's New Diagnosis Package. The latest version of the "Next Steps Guide" can be downloaded online at ACT's New Diagnosis Online Hub where the most current information is posted with quick tips and important links.
New ACT Staff
Anne Millerd is ACT's new Manager of the Registry of Autism Service Providers. A qualified teacher and former ACT Board Member, Anne is the parent of a teen with autism and is in the process of completing her ABA qualification at Capilano University.
Jeff Hoffman is ACT's new RASP Assistant and Information Officer. He is a recent graduate in psychology from UBC with a special interest in autism.
Erika Morrison has been appointed as Information Officer. She brings with her experience working in B.C.'s public education system as a special education assistant. Erika has also worked with adults in community inclusion programs and has provided intensive behavior intervention for young children with severe behaviors. Erika has a B.A. from York University.
Ruby Bhandal has left ACT for a position in her local community. We miss her and wish her well in her new career.
Upcoming ACT Events
October 4th, 2014 – Kamloops, B.C.
Ready, Set, Coach: Supporting Kids with Autism in Community Recreation Activities
Stephanie Jull, Ph.D., BCBA-D
October 8th, 2014 – Prince George, B.C.
Focus on Best Practices – Autism Resources for Families and Community Professionals in B.C.
6:30pm – 8:30pm
Free presentation by Deborah Pugh, Executive Director of ACT – Autism Community Training and Dr. Karen Bopp, Senior Behavior Consultant, Ministry of Children and Family Development.
October 24 & 25, 2014 – Vancouver, B.C.
Promoting Speech and Language in Individuals Across the Autism Spectrum
Collaboration for Success and Focusing on Non-Verbal Children
Joanne Gerenser, Ph.D., CCC-SLP
November 21st, 2014 – Vancouver, B.C.
Best Practices in Early Intervention: An Update on the Research and Helping Families Build their "Team"
Karen Bopp, Ph.D., RSLP, Senior Behavior Consultant, MCFD & Research Affiliate, CIRCA – UBC
December 5 & 6, 2014 – Vancouver, B.C.
The Science of Making Friends: Helping Socially Challenged Teens and Young Adults with Autism Spectrum Disorders
Elizabeth Laugeson, Ph.D., Founder and Director, PEERS Clinic, University of California Los Angeles
January 31st, 2015 – Vancouver, B.C.
Answers to Frequently Asked Questions About the Role of Occupational Therapy in Autism Treatment
Sheija Abraham, B.OT, Diploma Child Psychology, Brian Lai, BScOT, MHS, & Jane Remocker, BSROT
February 20 & 21, 2015 – Sidney, B.C.
Two Social Thinking® Days in Sidney
Kari Palmer, MA, CCC-SLP & Ryan Hendrix, MS, CCC-SLP, both from the Social Thinking Collaborative
Ending the long waiting lists for Autism Diagnosis and Treatment in Quebec


Thanks to the generosity of the Marcelle and Jean Coutu Foundation, long waiting lists for an autism diagnosis faced by Quebec families are finally to be addressed. The Miriam Foundation, the largest autism charity in Quebec, will use the $5 million donation to tackle the two year waiting list – the longest in Canada. As importantly it has the agreement of the provincial government to tackle long treatment waitlists which have meant that few children with ASD in Quebec receive early intervention .
2014 Special Children's Christmas Party
December 20th, 2014 a Special Children's Christmas Party is planned at the Vancouver Convention Centre. Children will be treated to a stage show featuring local and national performing artists, face painting, merry-go rounds, jumping castles, arts and crafts, with free giveaways and goody bags on arrival. More information is online. If you would like to register your child, please contact Sue Hunt and Chelsey Magnussen at office@sccpca.ca Tickets will go quickly – register asap!
The Next News Round-Up
If you would like to propose an event for ACT News Round-Up, contact Amy Severson at aseverson@actcommunity.ca. We look for information that is timely and interesting to members of B.C.'s autism community. It must be brief, in the third person and link to details – we cannot send PDFs.