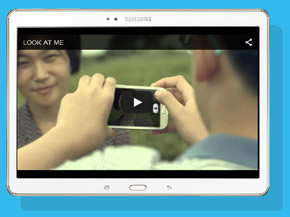 In partnership with Autism Speaks Canada, Samsung Canada is launching a pilot
initiative called The Look at Me Project. The Samsung Galaxy Tab will be preloaded with the Look at Me app and given to 200 families with children with ASD across Canada. The Look at Me Project is designed to create a shared community to connect families with similar experiences. This project hopes to facilitate meaningful connections between parents or caregivers and their children as well as foster connections between the 200 families selected.
Learn more at www.samsung.com/lookatme.
January 16th the online application closes.