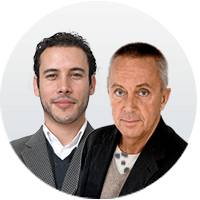 Registration now open for live or webstreaming attendees.
ACT's 13th Annual Focus on Research Conference will provide a forum to address co-occurring mental health conditions and consider solutions to the complex realities facing individuals with autism with mental health conditions. Keynotes with Dr Jonathan Weiss from York University and Dr. Christoper Gillberg from University of Gothenberg, Sweden. Visit the Mental Health – Looking Beyond Autism details page for details on the content, local speakers, location and schedule. Attend live or via webstreaming. 
Sponsored by:
This conference is part of ACT's Online Mental Health and Autism Initiative, supported by the Ministry of Children and Family Development and the University of British Columbia. Additional support provided by Simon Fraser University.
For details see www.actcommunity.ca/education/mentalhealth/