ABA Courses at Capilano University


Starting in January 2016, Capilano University is offering two new courses in Applied Behavior Analysis (ABA):
ABA 100 Introduction to Behavior Principles – a course for parents, SEAs, BIs, and others interested in learning about the science of human behavior.
ABA 101 Observation Practicum – will allow students to sample a variety of clinical settings including early childhood/preschool, school aged, adult services and a recreational setting.
For more information on these courses and how to apply, contact Dr. Richard Stock, BCBA-D, rstock@capilanou.ca.
Douglas College Programs for January 2016
Online Autism Training for BIs or Family Members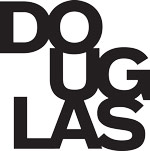 Are you a BI working with a child/youth in British Columbia? Are you a family member who wants to support children with behaviour interventions based on the science of ABA? The MCFD sponsored Online Autism Training now accepts applicants from across BC. Apply now – application deadline December 1st. Academic credit for less than half the price of other programs.
Employment Support Specialty Program
Are you interested in learning how to best support someone on the autism spectrum to find and keep a job? Then apply to the Employment Support Specialty before December 1st. Move forward in your career with the only academic credit program in Canada that is approved by Vocational Rehabilitation Association (VRA). For more information, email dacs@douglascollege.ca