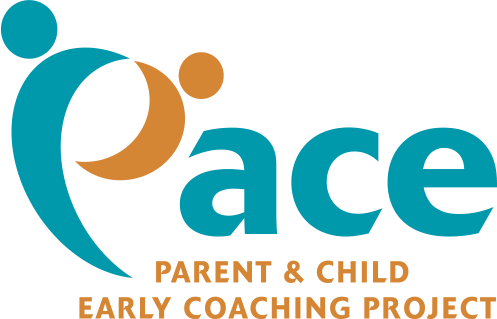 In 2016, ACT- Autism Community Training received funding from the BC Ministry of Children and Family Development (MCFD) to support the implementation of the PACE Coaching Project and to serve as its administrative home. The PACE Coaching Project will update the community with new developments by posting on this page of the ACT website.
The goal of PACE Coaching is to develop, implement, and evaluate an evidence-based parent coaching intervention for children aged 15 to 30 months who are at risk of, or diagnosed with, autism spectrum disorder (ASD).
A research team housed at the University of British Columbia has partnered with researchers from the University of Alberta, University of Toronto, and the MIND Institute at the University of California-Davis to implement PACE Coaching in 16 communities across British Columbia.
Agencies affiliated with the BC Association of Child Development and Intervention (BCACDI) were invited to join PACE Coaching as partners, along with Aboriginal agencies in the communities that agreed to participate. Agency staff were then identified by each agency to participate in the project.
Current project participants include infant development and Aboriginal infant development consultants, early childhood educators, speech-language pathologists, occupational therapists, family and community support workers, behaviour interventionists, and clinical social workers, depending on the site.
For additional information about the PACE Coaching project, contact:
Pat Mirenda, Principal Investigator: pat.mirenda@ubc.ca
Karen Kalynchuk, Project Manager: karen.pacecoaching@ubc.ca
Watch the PACE Overview Video
Newsletter
The Fall 2018 issue of Keeping PACE contains project updates and announcements, and introduces several PACE team members.
View Keeping Pace Vol. 1, No. 4 (pdf)
---
The Summer 2018 issue of Keeping PACE contains announcements, introduces the "Fab Three" Trainers, and more.
View Keeping Pace Vol. 1, No. 3 (pdf)
---
The Spring 2018 issue of Keeping PACE introduces Parent-Child Connections for Aboriginal families, explains the upcoming randomized controlled trial, and provides an update on coach training.
View Keeping Pace Vol. 1, No. 2 (pdf)
---
The first PACE Coaching newsletter provides an overview of the project and our progress to date, and introduces our community partners.