Update on ACT's Resources
Seeking Feedback on Autism Videos @ ACT
Have you watched any of the 16 videos available on Autism Videos @ ACT (AVA)? ACT's free online educational video platform is key to ACT's goal of supporting parents and professionals around B.C. We would like to know what you think about AVA's content and technology. We have developed a feedback form for AVA and would appreciate your opinions and ideas on how we can be more responsive to the training needs of parents and professionals.
If you haven't seen an AVA video, we urge you to explore our full length, professionally edited workshops, on key topics, from respected presenters, including Best Practices, Toilet Training, Puberty, Sleep, and Education, with more in the pipeline!
Focus on Resources in ACT's Autism Information Database (AID)
There are now over 11,000 children in B.C. receiving autism funding. At ACT we know it is a struggle for families to find local services that meet their child's needs. ACT has developed the Autism Information Database so that parents can search for local resources by their community name or postal code, as well as find information resources sourced internationally.
New Community Resources in the AID – just a few examples!
It is simple to search the Autism Information Database by using keywords. Below are some resources that have been recently added to the AID with the keywords we have used for the search. Remember, if you are using a phrase, add quotation marks, as in "Prince Rupert"- otherwise you will also get results for Prince George!
Search "Prince Rupert" – The AID contains four community resources for Prince Rupert including:
Search "Employment" – ACT has added a number of employment records this month. If you search for "Employment Salmon Arm", for example, you will find this employment service in Salmon Arm as well as other resources:
For more employment resources, download Chapter 12 of ACT's Autism Manual for BC – "A Guide to Employment for Teens and Adults with Autism in B.C."
Help ACT Develop the AID as a Truly Provincial Resource
ACT is looking for community resources from throughout B.C. You can submit your recommendations for quality resources in your community for inclusion in the AID via www.actcommunity.ca/submit-resource/. We also appreciate updates or corrections of existing community records.
New Chinese-Language Information Resources in the AID
A major role for ACT is ensuring families, and the professionals who support them, have access to high quality information resources. ACT's staff is constantly researching new resources from across Canada and internationally; the Autism Information Database (AID) now has over 2,000 records. Of course, ACT does not develop all these resources, but we are lucky at ACT to have the skills of ACT Information Officer Christine Hung who has translated into Chinese a number of Social Thinking articles, written by Michelle Garcia Winner, with her permission. They include:
社交思考、 整合執行功能和心理衛生: 社交、學業與情緒的相互影響 (Social Thinking, Executive Functioning and Mental Health: The interplay of the social mind, the academic load and emotions) – actcommunity.ca/resource/2644/

社交溝通之舞: 溝通四步驟 (The Social Communication Dance: The Four Steps of Communication) – actcommunity.ca/resource/2643/
These resources and many others are accessible through the ACT in Chinese (自閉症社區訓練協會) page: www.actcommunity.ca/information/act-in-chinese/
Resources to Help Reduce Fear of Needles and Blood Work
With the flu season upon us, you may find this resource has good ideas on how to deal with the anxieties related to vaccinations and blood work:
ACT's Fall Events
November 7th, 2015 − Vancouver
Positive Behavior Support: What Parents Need to Know!
Presented by Brenda Fossett, PhD, BCBA-D (BC-ABA will offer 6 CEUs for this event)
November 20th, 2015 − Vancouver
The Essentials of Advocacy – a Parent's Guide
Presented by Deborah Pugh, Executive Director, ACT
November 21st, 2015 − Vancouver
Taking Control of the Future – Planning for Families with Special Needs
Presented by Blair Dwyer & Layli Antinuk, Dwyer Tax Law, Victoria
December 5th, 2015 − Vancouver
Faster than a Speeding Bullet: iPads in Autism Intervention
Presented by Brenda Fossett, Ph.D., BCBA-D
Special Events in Punjabi in Surrey – Help ACT get the word out
ACT would greatly appreciate the support of community professionals, especially educators, in helping inform Punjabi-speaking families of these free upcoming events.
Special thanks to the Surrey School District, Simon Fraser University and ACT's South Asian Action Project for making these events possible.
Education & Training Opportunities
ABA Courses at Capilano University


Starting in January 2016, Capilano University is offering two new courses in Applied Behavior Analysis (ABA):
ABA 100 Introduction to Behavior Principles – a course for parents, SEAs, BIs, and others interested in learning about the science of human behavior.
ABA 101 Observation Practicum – will allow students to sample a variety of clinical settings including early childhood/preschool, school aged, adult services and a recreational setting.
For more information on these courses and how to apply, contact Dr. Richard Stock, BCBA-D, rstock@capilanou.ca.
Douglas College Programs for January 2016
Online Autism Training for BIs or Family Members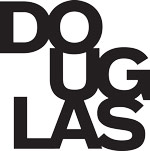 Are you a BI working with a child/youth in British Columbia? Are you a family member who wants to support children with behaviour interventions based on the science of ABA? The MCFD sponsored Online Autism Training now accepts applicants from across BC. Apply now – application deadline December 1st. Academic credit for less than half the price of other programs.
Employment Support Specialty Program
Are you interested in learning how to best support someone on the autism spectrum to find and keep a job? Then apply to the Employment Support Specialty before December 1st. Move forward in your career with the only academic credit program in Canada that is approved by Vocational Rehabilitation Association (VRA). For more information, email dacs@douglascollege.ca
ASBC's Behaviour Interventionist Training Series (Surrey & Prince George)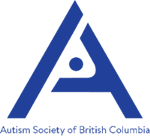 Registration is open for the Autism Society of BC's two day Behavioural Interventionist Basics Training workshop series in Surrey (November 7 & 8) and Prince George (November 28 & 29). Members receive discounted rates but space is limited so sign up today!
Centre for Interdisciplinary Research and Collaboration in Autism (CIRCA)
In Their Own Words: The Experiences of Students with High-Functioning Autism Attending College or University – Tuesday, November 17, 2015.
Rashmeen Nirmal, PhD, a psychologist at B.C. Children's Hospital, will be presenting from 1:30 -3:00, at the Neville Scarfe Building, Room 310 – 2125 Main Mall, UBC.
For details see: http://circa-educ.sites.olt.ubc.ca/files/2014/02/CIRCA-FallColloquium_20151.pdf
This event is free but please RVSP at tinyurl.com/Rnirmal-Nov17.
Sign up for CAN's Winter Programs
The Canucks Autism Network (CAN) will be opening registration for all of their winter multi-week programs on Monday, November 23rd, at noon. CAN's adapted sports, recreational and social programs are highly supported (1:1 ratio) and administered by experienced support workers, trained coaches and dedicated volunteers. Individuals and families living with autism can become a CAN member by signing up online for their CAN Participant Membership.
Autism in the Media