Upcoming Events, Advocacy Toolkit, Christmas party and more
November ACT Events: Vancouver & Surrey
Best Practices in Early Intervention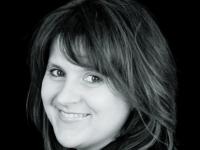 November 21st, 2014 – Vancouver, B.C.
Best Practices in Early Intervention: An Update on the Research and Helping Families Build their "Team"
Karen Bopp, Ph.D., RSLP, Senior Behavior Consultant, MCFD & Research Affiliate, CIRCA – UBC
Join ACT for an update of Dr. Bopp's popular talk on current evidence-based practices in treatment for children and youth with ASD. Dr. Bopp has spent over 20 years in the autism field, as a clinician, researcher and in policy development. This event is relevant to IDP and SCDP consultants, social workers, teachers, para-professionals, as well as families looking for new insights on improving the programs their children are currently engaged in. Co-Sponsored by Ministry of Children and Family Development. Bursaries are available: read on how to apply before you register.
Free IEP Workshop in Punjabi
November 27th – Surrey, B.C.
Individualized Education Plan (IEP) & the Importance of the Home-School Partnership
Individualized Education Plan (IEP) & the Importance of the Home-School Partnership. This event, scheduled from 6:00 -8:30 pm on Thursday, November 27th, is aimed at members of the South Asian Community and will be presented in English/Punjabi. It will be co-sponsored by Surrey Schools District with the support of ACT's South Asian Autism Committee. Families are welcomed from across school districts. Space is limited please pre-register with ACT. For more information, consult the event details page.
Advocacy Toolkit

The BC Child and Youth Advocacy Coalition has developed a toolkit to support advocacy for legislation, policy and practice that benefit children and youth and their families, in advance of B.C.'s municipal elections on November 15, 2014. The toolkit highlights some of the current issues facing children, youth and families in B.C., the role of the municipal government, and questions that you can ask of candidates.
Try out the pre-flight process with YVR and CAN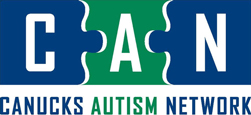 The Canucks Autism Network (CAN) is partnering with Vancouver International Airport, CATSA and Air Transat to provide a unique airport experience for families living with autism. On Monday, November 17th, CAN families will have the opportunity to go through the entire pre-flight process (airport arrival, check-in, security and boarding) without actually taking flight. To learn more about this event, email [email protected], or visit canucksautism.ca.
Job Posting for Practicum Student

ACT is seeking a current undergraduate or graduate student for a 3-6 month project. This project requires analysing resources for ACT's Autism Information Database (AID) and writing records for it. The successful candidate must have excellent written communication skills, a basic understanding of autism and an interest in knowledge- translation focused on the needs of families and adults with ASD are assets.
This is a paid position funded through NeuroDevNet – the successful applicant must be registered at a Canadian university, ideally in a program related to autism or knowledge translation. They must be available at least 20 hour a week in the ACT office. To search the AID go to http://www.actcommunity.ca/aid-search/
To apply, please send a cover letter and C.V. to [email protected] with the word "Practicum Position" in the subject line by 10 am, November 20. Start date is negotiable.
Join Joy Becker's Ride – Fundraiser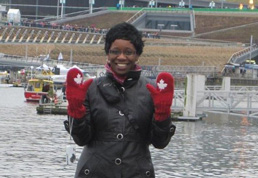 Joy Becker, popular ACT presenter of the Navigating Puberty and Adolescence events, is facing her second battle with breast cancer in the past five years. The Lantzville Pub (outside of Nanaimo) is hosting a cancer fundraiser on Joy and Rick's behalf. You can donate online, or tickets are available at the Lantzville Pub at 250-390-4019 or call 250-755-9512. To contribute to the silent auction, call 250-268-8000. Joy is taking a one-year sabbatical. This fundraiser is to support Joy and her family with the additional expenses that are part of the cancer journey ACT is sending best wishes to Joy, from all of those who appreciate her work, her humour and her passion.
Upcoming talks in Vancouver and Victoria
A Morning with Lydia Brown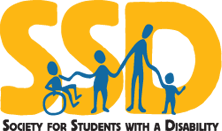 November 1st – Victoria. The Abelism Crisis: Violence, Marginality and Disability Justice Lydia Brown, activist and writer. For more information see the Society for Students with a Disability at the University of Victoria event posting, or contact them at 250-472-5397 or [email protected] Free.
Problematic Bedtime and Sleep Behaviours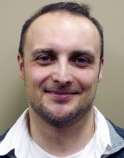 November 27th – Vancouver. Addressing Problematic Bedtime and Sleep Behaviours Using a Behavioural Approach. Richard Stock, PhD, BCBA-D. CEUs for BACBs are available, and the talk is free for attendees. Visit the CIRCA site for more details on this talk and more upcoming talks in 2015. Free.
Online Training and Professional Certificates with Douglas College
Spaces are still available in the winter 2015 Online Autism Outreach Training – for Behaviour Interventionists (BIs) living outside of the Lower Mainland. Apply now, for this credit courses subsidized by MCFD, classes begin in January. For full information: douglascollege.ca/autism-outreach.
Do you want a rewarding career helping youth and adults on the autism spectrum find – and keep – meaningful employment? Apply to the Employment Supports Specialty Advanced Certificate now, online credit classes begin in January. For more information: douglascollege.ca/ess
The Disability and Community Studies Department at Douglas College is also now accepting applications for three other autism related programs that begin in Fall 2015: Behaviour Intervention Certificate; Classroom and Community Support Diploma and Disability and ABA Advanced Certificate. Please see www.douglascollege.ca for details.
Research Study: Kindergarten Transition for Children with ASD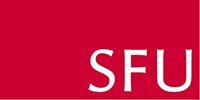 A Simon Fraser University graduate student is seeking parents of a child with autism who has started kindergarten in the past few years. Participants will be asked to do a 60-90 minute interview to share their transition story. Please contact Lisa Ludvigsen at [email protected] or 604-928-5472.
Autism in the Media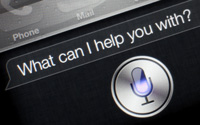 More Upcoming ACT Events
In addition to our November events…
December 5 & 6, 2014 – Vancouver, B.C.
The Science of Making Friends: Helping Socially Challenged Teens and Young Adults with Autism Spectrum Disorders
Elizabeth Laugeson, Ph.D., Founder and Director, PEERS Clinic, University of California Los Angeles
January 31st, 2015 – Vancouver, B.C.
Answers to Frequently Asked Questions About the Role of Occupational Therapy in Autism Treatment
Sheija Abraham, B.OT, Diploma Child Psychology, Brian Lai, BScOT, MHS, & Jane Remocker, BSROT
February 20 & 21, 2015 – Sidney, B.C.
Two Social Thinking® Days in Sidney
Kari Palmer, MA, CCC-SLP & Ryan Hendrix, MS, CCC-SLP, both from the Social Thinking Collaborative
2014 Special Children's Christmas Party
On December 20th, 2014 a Special Children's Christmas Party is planned at the Vancouver Convention Centre. Children will be treated to a stage show featuring local and national performing artists, face painting, merry-go rounds, jumping castles, arts and crafts, with free giveaways and goody bags on arrival. More information is online. If you would like to register your child, please contact Sue Hunt and Chelsey Magnussen at [email protected] Tickets will go quickly – register asap!