In the November News Round Up, information on:
New Online Financial Planning Initiative for Canadians with Disabilities
Disability Tax Credit Consultations
Apply Online for Persons with Disabilities Assistance
Family Holiday Events
Online Videos from U.S. National Autism Conference
Online Training and Professional Certificates with Douglas College
New Online Registration System
Financial Planning Announcements and Initiatives
New Online Financial Planning Initiative for Canadians with Disabilities
The Federal Government has recently invested in a project called, "Future Planning Tool for Persons with Disabilities." This online project will provide financial information to Canadians with Disabilities and it will be built over the next few years. More details from PLAN.
Disability Tax Credit Consultations
The Canada Revenue Agency (CRA) is seeking feedback on how to simplify the disability tax credit application process. Participate online until Dec 15th
Apply Online for Persons with Disabilities Assistance
The B.C. Ministry of Social Development and Social Innovation has a new virtual streamlined approach for Income or Disability Assistance applications. They are moving towards a more technology-enabled and virtually delivered service model. For more information, call 1-866-866-0800 and follow the prompts.
Join the Canucks Autism Network for only $25 a year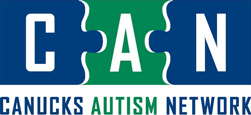 The Canucks Autism Network (CAN) is always accepting new members! For only $25 per year, individuals with autism can participate in as many programs as they like, thanks to the generosity of CAN's donors and partners. CAN would like to welcome even more participants with autism into their winter session of programs! There are still spots available in the following programs: Skate, Swim, Physical Literacy, and Drama. To learn more about these programs, or how you can register, please visit canucksautism.ca or email info@canucksautism.ca.
Family Holiday Events
Community suggestions
ACT asked for family-friendly activity suggestions on our Facebook page, and received the following suggestions:
A local garden (such as VanDusen in Vancouver or Butchart in Victoria), where you can enjoy the sights at your own pace.
A traditional "panto" – a theatre event where audience participation is expected and encouraged. There are local pantomimes in Vancouver, Surrey, Nelson, Victoria, Nanaimo, Salmon Arm. Call first to see if the show is suitable.
Some ski hills offer adaptive programming for those with developmental or cognitive disabilities – call your local ski hill for more information.
Do you have more suggestions? Email info@actcommunity.ca
Sensory Friendly Santa
Call Guest Services at your local mall to inquire about Sensory Friendly Santa times. Coquitlam Centre has confirmed that they will have sensory friendly times by appointment only. Call Guest Services at 604-464-1414.
Autism in the Media
Online Videos from U.S. National Autism Conference
The American National Autism Conference was held in August this year, and more than 20 sessions were videotaped and are now available online for free. Some of the topics include anxiety, sleep, problem behaviors, instructive feedback and more. As this was an American conference, some laws or guidelines may be different in B.C. The videos are available online.
Online Training and Professional Certificates with Douglas College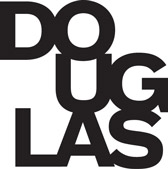 Limited seats are now available in the Winter 2015 Online Autism Outreach Training – for Behaviour Interventionists who work in the Lower Mainland or Victoria, in addition to those who live elsewhere in BC. Application deadline is December 12, 2014. These credit courses are subsidized by MCFD. Classes begin in January 2015.
Douglas College is offering a new course, DACS 3430: ASD across the Lifespan. Classes start in January 2015. For application information, please contact: DACS@douglascollege.ca
Do you want a rewarding career helping youth and adults on the autism spectrum to find and keep meaningful employment? Apply to the Employment Supports Specialty Advanced Certificate now. Online credit classes begin January 2015. Application deadline is December 15, 2014.
The Disability and Community Studies Department at Douglas College is also now accepting applications for three other autism related programs that begin in Fall 2015: Behaviour Intervention Certificate, Classroom and Community Support Diploma, and the Disability and ABA Advanced Certificate.
ACT News
New Online Registration System

ACT has been working hard to bring you a new online registration system, now available.
It is easier to use
Enables registration directly from ACT's events page
You can register someone other than yourself for an event
Allows registration for multiple attendees and automatically applies the group discount when you register three or more individuals with one payment.
Receipts for events delivered prior to November 2014 are available at: www.actcommunity.ca/amember Download 2014 receipts before January 30, 2015
If you have any questions, please contact our office at info@actcommunity.ca or 1-866-939-5188.
More Upcoming ACT Events
January 31st, 2015 – Vancouver, B.C.
Answers to Frequently Asked Questions About the Role of Occupational Therapy in Autism Treatment
Sheija Abraham, B.OT, Diploma Child Psychology, Brian Lai, BScOT, MHS, & Jane Remocker, BSROT
February 20 & 21, 2015 – Sidney, B.C.
Two Social Thinking® Days in Sidney
Kari Palmer, MA, CCC-SLP & Ryan Hendrix, MS, CCC-SLP, both from the Social Thinking Collaborative