This News Round-Up is sent out monthly via email. Be the first to read the news, and sign up for the ACT mailing list.
Parent Coaching Project Intervention Research Project – Request for Applications
ACT, in collaboration with the British Columbia Ministry of Children and Family Development, the Pacific Autism Family Centre and the Michael Smith Foundation for Health Research, invites applications from teams consisting of researchers partnered with service providers to develop, implement and evaluate evidence-based parent coaching intervention(s) for children aged 15 to 30 months who are at risk of or diagnosed with Autism Spectrum Disorder (ASD), hereinafter referred to as the Parent Coaching Intervention Research Project or "The Project".
Award Amount and Duration: The maximum amount for the award is $2,850,000. The maximum period of funding is three years. Funding will be allocated to a single Applicant Team composed of both researchers and service delivery partner(s).
Details and documents: For more information and to download the Request for Applications and the Request for Expressions of Interest from Service Providers see www.actcommunity.ca/information/parent-coaching-intervention-research-project
Seymour Triple G raises $15,000 for Autism Videos @ ACT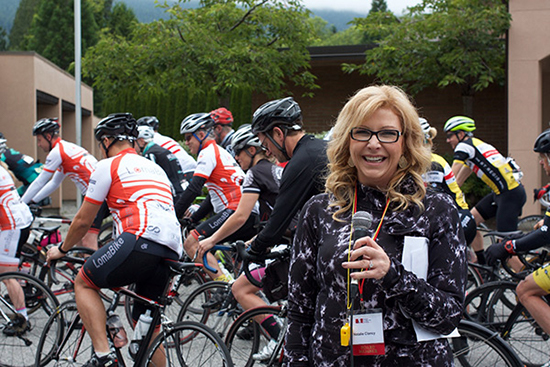 Natalie Clancy, CBC reporter and ACT Board Member was the emcee for the event
Many thanks to the riders, volunteers and donors who together made ACT's Inaugural Seymour Triple G a great success. All cyclists safely completed the grueling, ultra-intense 12 kilometer ride up Mount Seymour to raise funds for ACT on June 25th. As well as raising autism awareness, ACT raised over $15,000 from this very fun event which will help fund AVA – Autism Videos @ ACT. See the Triple G Instagram feed for photographs of the evetns, thanks to our volunteer photographers.
AVA is ACT's free online video platform which shares practical, research-based information targeted to the needs of families striving to understand how to best help their child with ASD at home, school and in the community. There are 16 videos available, tackling everything from sleep to sexuality.
Thanks to the funds raised, ACT has hired an autism specialist to help edit the backlog of 10 presentations we have waiting to be added to Autism Videos @ ACT. Browse the full list of videos awaiting editing.
For more information on the ride or to donate, visit www.seymourtripleg.ca. To see the full list of donors and sponsors, visit the Seymour Triple G Thank You page
14 new RASP Professionals serving Trail, Dawson Creek, Victoria and Metro Vancouver


In June and July, fourteen RASP professionals qualified for the Registry of Autism Service Providers (RASP). For more information on searching the RASP and what RASP professionals offer, visit www.actcommunity.ca/rasp/information-for-families.
Behavior Consultants (Category A – Non-Supervised)
Erin Cornhill – Serves: Langford, Saanich, Sooke, Victoria
Bonnie Daudlin – Serves: Delta, Ladner, Richmond, Tsawwassen
Doireann O'Brien – Serves: Burnaby, Maple Ridge, Vancouver
Roxana Radu – Serves: North Vancouver, West Vancouver
Behavior Consultants (Category B – Supervised)
Rita Barsum – Serves: Burnaby, Cloverdale, Coquitlam, Langley, Surrey, Vancouver, White Rock
Ornela Kutle – Serves: Burnaby, New Westminster, Vancouver
Speech-Language Pathologists
Kimberley Hardy – Serves: Vancouver, Burnaby
Delena Hills – Serves: Burnaby, Coquitlam, New Westminster, Squamish, Surrey, Vancouver
Rachel Turnbull – Serves: Chetwynd, Dawson Creek, Fort St. John, Tumbler Ridge
Speech-Language Pathologists (Supervised)
Max Mosley – Serves: Victoria
Anahita Rustom – Serves: Burnaby, New Westminster, Richmond, Vancouver
Occupational Therapists
Tamsin Snodgrass – Serves: Castlegar, Fruitvale, Rossland, Trail
Megan Sutherland – Serves: Burnaby, Vancouver, Coquitlam, North Vancouver
Alex Thompson – Serves: Langley
To search the RASP for professionals in your community, visit www.actcommunity.ca/rasp/search
New! Next Steps Guide Available in Korean
ACT's Next Steps Guide is distributed to hundreds of families each year by both private and public diagnostic teams. ACT is pleased to announce that it is now available in Korean (download the PDF here). The Next Steps Guide is also a very helpful resource for families who are rethinking their child's intervention program or who want to know more about ACT's services.
Many thanks to our volunteer translator Bosang Lee, the Executive Director of Here and Now Community Society, who worked closely with ACT to develop this important resource. The Next Steps Guide is available in English, Chinese, Punjabi and Korean from the New Diagnosis Hub: www.actcommunity.ca/information/new-diagnosis-hub
New Social Thinking article available on ACT in Chinese; "培養組織能力的十步驟: 不只是為了家庭作業 10 Steps to Foster Organization: Homework and Beyond!"
Students with ASD have trouble with organizational skills, regardless of their intelligence and age. This article by Michelle Garcia Winner provides practical strategies to foster organization skills and prepare students with ASD for homework and life. 自閉症患者通常缺乏組織能力。就算是高智商課業頂尖的學生也常忘東忘西,日常生活雜亂無章。 這篇中譯文提供了實用的方法幫助學生培養組織能力,積極面對缺乏整合執行功能對課業及生活上帶來的挑戰。
Read this article at: www.actcommunity.ca/resource/2827 or browse the ACT in Chinese section of the ACT website for more: www.actcommunity.ca/act-in-chinese
AID Resources to Help Families Enjoy Summertime


Summer is in the air! The Autism Information Database (AID) has resources to support families to enjoy a relaxing, stress-free time, including:
Search the Autism Information Database (AID) for dozens of community recreation activities.
Focus on York University AID Resources
The AID also contains links to important research that ACT features because they are of practical use to families and community professionals. Type "York University" into the search bar of the AID to be linked to 32 research summaries that you don't need a PhD to understand!
Community Events Around B.C.
As a free service, ACT features community events from around the province, including:
August 14th – Choir Auditions (Abbotsford)
Sept 14th – Introduction to Contemporary ABA and Autism Workshop (Richmond)
Sept 15th – Early Start Denver Model (ESDM) Advanced Workshop (Duncan)
Sept 27th – Language Development for Children with Language Disorders (Vancouver)
Sept 30th – Introduction to the SCERTS Model (Victoria)
Do you have an event that you would like to see included? Submit or browse for more at: www.actcommunity.ca/education/non-act-events
Calling All Artists
Two upcoming opportunities for artists with autism or other special needs:
12th Annual INCLUSION Art Show and Sale (October 26th, Vancouver)


posAbilities presents the 12th Annual INCLUSION Art Show and Sale at the Heritage Hall in Vancouver. For more information: www.actcommunity.ca/education/non-act-events
Submit your art to the Pacific Autism Family Centre before August 31, 2016


The Pacific Autism Family Centre is seeking submissions from artists interested in showing their work in its new Goodlife Fitness Family Autism Hub. For more information: www.actcommunity.ca/education/non-act-events
Autism's Own Conference and Reception (August 21st, Victoria)
Celebrate the publication of the 2016 issue of the Autism's Own Journal, Sunday, August 21st at the UVic Student Union Building. For more information see www.actcommunity.ca/education/non-act-events
Mindfulness with the Canucks Autism Network
Canucks Autism Network (CAN) is launching a Mindfulness program for adolescents with autism and their parents this coming Fall. This unique program is part of a cross-Canada research study into the effects of mindfulness for adolescents with autism and their parents called MYMind. Online registration for this program opens on Monday, August 15th at noon. For more information about the program, please visit www.canucksautism.ca/programs or contact tara.rodas@canucksautism.ca.
Live Events: Michelle Winner, Pamela Crooke, Sarah Ward and Ken Cole


ACT hosts up to 20 events a year, bringing evidence-informed training to parents and professionals relevant to the autism and other special needs. The events below are filling up rapidly. Register early to save and to ensure your seat. Not sure which event would be a good fit for you? Call an ACT Information Officer for individualized information.
Download July – September Events Calendar

Only two spots left – please call the office to register.
August 15 – 19, 2016 (30 hours of instruction)
Kenneth Cole, PhD, RPsych, Consultant, Provincial Outreach Program for Autism and Related Disorders
"The biggest thing I learned was dealing with behaviours. I was struggling with this as a SEA and now I definitely have some very valuable tools that I can use."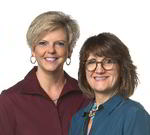 August 4 & 5, 2016
Michelle Garcia Winner, MA, CCC-SLP & Pamela Crooke, PhD, CCC-SLP
Social Thinking, San Jose, California
"You two have an amazing ability to engage listeners."
($50 off if you register for both Social Thinking and Cutting Edge Strategies. See event page for details)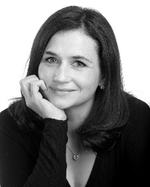 Sept. 15 & 16, 2016
Sarah Ward, MS, CCC-SLP, Co-Director, Cognitive Connections LLP, Concord, Massachusetts
"I learned many practical strategies. I will definitely be implementing the "Get Ready, Do, Done" model and the clock!"
Save the Date! Registration opening soon
New! Integrating ABA Methods in Schools: Supporting School Aged Children – Vancouver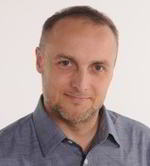 October 20 & 21st, 2016.
Presented by Richard Stock, PhD, BCBA-D – Vancouver
"Richard is a wonderful speaker with lots of thought provoking examples"
For details or to register, visit the ACT Events page: www.actcommunity.ca/events
Can't attend a live event? Browse ACT's Free Online Videos

ACT hosts 16 free online videos at www.actcommunity.ca/videos – some of our more popular titles are:
Autism in the News