8 Events Added, 2 New Videos, RASP Updates
Upcoming ACT Events
Join ACT for inspiration and information. At ACT's live events, leading practitioners and researchers from across the world share evidence-based insights with B.C. parents and professionals.
Mental Health – Looking Beyond Autism: ACT's 13th Annual Focus on Research Conference
April 28 & 29, 2017 – SFU Harbour Centre – Vancouver – early bird deadline – April 7th.
Attend in person or via live webstreaming! ACT's 13th Annual Focus on Research Conference will bring together speakers from around the world to provide a forum for community professionals, researchers, and families to learn how to address co-occurring mental health conditions. Join us to consider solutions to the complex realities facing individuals with autism who are also affected by anxiety, depression and other mental health conditions. There will be a special focus on how mental health issues affect women with ASD.
View event details >>

Two New Videos added to Autism Videos @ ACT
Have you seen the new look for Autism Videos @ ACT (AVA)? It's easier than ever to browse and play one of ACT's 23 free online videos. Start with these new offerings:
The Invention and Reinvention of Autism: Researching ASD Across Culture
Dr. Roy Richard Grinker, author of Unstrange Minds, addresses issues relevant to autism research:
What does it mean to say that a phenomenon is "cultural?"
What are the cross-cultural commonalities and differences in how autism is defined and treated?
What kinds of cross-cultural research can have an impact on early detection and intervention?
Panel Discussion: Supporting Marginalized Families from the Trenches – Perspectives of Parent- Professionals
This panel of parent-professionals provides fascinating insights into their work in supporting other parents of children with diverse needs, either as professionals or as volunteers.
Panel Participants: Roy Richard Grinker, PhD; Deborah Pugh, Executive Director of ACT; Bosang Lee, PhD, Executive Director of Here and Now Community Society; Sunita Braich, ASAAP Parent Facilitator & Surrey School District; Sawsan Salih, Volunteer translator for refugee families; Betty-Ann Garreck, Coordinator, Autism Kamloops.
Tax Time is Coming Up: Taking Control of the Future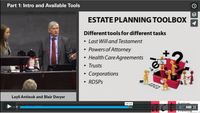 Layli Antinuk and Blair Dwyer of Dwyer Tax Law present this important video Taking Control of the Future to help families understand options to help secure the financial future of their children. The goals are to help families:
Understand the full range of planning opportunities available;
See how these strategies might be used to accomplish the family's planning objectives;
Enable parents to articulate their objectives and communicate them to a professional advisor with greater confidence;
Remain in control of the development and implementation of a plan that suits their needs.
ACT has several videos awaiting editing. If you would like to support AVA's development, donate via cheque, Canada Helps, the United Way, or Employer Charitable funds. www.actcommunity.ca/donate
Looking for Spring Break Activities? Check the AID
Looking for camps for your child with autism? Search the AID – type in "Spring Break Camps" in the Community Resources search box. Or, for more individualized support, email [email protected] or call 604-205-5467 or 1-866-939-5188 to talk to an Information Officer.
Help ACT Produce Training and Resources: Donate Now

As a federally registered not-for-profit society, ACT can provide tax receipts for donations over $10. ACT's Charitable Tax Number is #861691236RR0001.
How to Donate:
By cheque (send to office, made out to ACT – Autism Community Training)
Via the United Way (search for ACT- Autism Community Training Society, Burnaby)
Online via CanadaHelps or Chimp
Donors and sponsors are listed on our donations page: thank you for contributing to world-class resources.
Diverse Needs Community Events throughout B.C:

See what is happening across B.C. or post your community/training event for the diverse needs community at www.actcommunity.ca/community-events/. Upcoming events in March and early April:
See all events on our Diverse Needs Community Events listing >>
ASD and Employment Meeting: April 3rd, Ottawa
Fulfilling Lives at Work: Advancing Vocational Opportunities in Autism Spectrum Disorders
A pre-meeting on ASD and employment in conjunction with the Canadian Autism Spectrum Disorder Alliance (CASDA) Leadership Summit in Ottawa. The goals are to discussion employment, develop a community of learning and action, and determine strategies. Contact Amber Young: [email protected] or 780-492-7973 for more information.
For more information and to register online:
Post-Secondary Opportunities: Upgrade your Skills
Looking to upgrade your skills or seeking professional certification? ACT lists B.C. Post-Secondary Programs for Professionals on our website. Both Cap University and Douglas College are taking applications now for programs that begin in September 2017.
New RASP applications received after May 15th will be processed by MCFD

ACT is preparing to hand over the management of the Registry of Autism Service Providers to the Ministry of Children and Family Development as of June 30, 2017. In order to minimise delays for those planning to apply to the RASP, and to provide an efficient transition, ACT advises that all applications should be submitted by May 1, 2017. All new and current applications must supply full documentation by May 31, 2017 in order to be processed. If documentation is received after this date, the file will be transferred to MCFD for processing.
Please note that the RASP application process will remain the same after July 1st as it is a MCFD-regulated process, which ACT has managed on MCFD's behalf since 2005. For more information on the RASP application process see: www.actcommunity.ca/rasp/sp-info/
RASP Updates for February 2017
Ten RASP professionals have been added or had their status updated since January 31st, 2017. As of February 24th, 2017, there are 670 professionals on the Registry for Autism Service Providers: www.actcommunity.ca/rasp/search/.
Behavior Consultants (Category A – Non-Supervised)
Chelsey Matteotti – Kelowna, Lake Country, Penticton, Vernon, West Kelowna
Jennifer Neale – Burnaby, Coquitlam, Langley, New Westminster, Port Coquitlam, Port Moody
Joanne Tsui Ying Kwong – Burnaby, Coquitlam, New Westminster, North Vancouver, Richmond, Surrey, Vancouver, West Vancouver
Behavior Consultants (Category A –Supervised)
Iwona Powley – Burnaby, Coquitlam, Maple Ridge, Pitt Meadows, Port Coquitlam, Port Moody, Surrey, Vancouver
Speech-Language Pathologists (Non-Supervised)
Julie Peters – Port Hardy
Michelle Schaafsma – Victoria
Speech-Language Pathologists (Supervised)
Brianna Rosenberg – Burnaby, Langley, North Vancouver, Richmond, Surrey, Vancouver, West Vancouver, White Rock
Winifred Murphey – Vancouver
Occupational Therapists
Nicola Paetkau – Ashcroft, Cache Creek, Kamloops, Merritt
Samuel Wade – Burnaby, Coquitlam, New Westminster, Surrey, Vancouver
RASP service providers leave the RASP for many reasons including retirement or moving out of province. The following service providers are no longer on the RASP: Penelope Berinbaum (Behavior Consultant & Speech Language Pathologist) and Shauna Dolan, Rina Dulku, Sara Holland, Barbara Ann Kuhl, Maureen O'Connell, Kathryn Wishart (Speech Language Patholgists).
RASP providers are urged to keep their contact information up to date either online or by contacting the ACT office. The RASP Service Providers page has information for new applicants; the criminal record check process and renewal and professional development.
ACT updates the RASP List weekly. See who is new in your community: www.actcommunity.ca/rasp/search/.
Autism in the News
For more news and stories, follow ACT on Facebook