In order to build an effective treatment team, parents need to learn about autism and how it impacts their child. This is especially important in B.C., where parents decide who to hire and what to prioritize in terms of therapy — within the limits set by Autism Funding policy.
Best Practices in Autism Treatment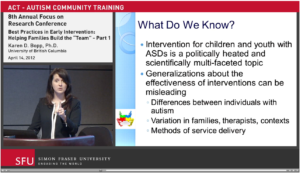 Many approaches to autism treatment share these "best practices"; they are supported by extensive research:
Intensive, direct one-to-one intervention at home, in preschool programs and in a variety of community settings on a year-round basis.
High levels of predictability and routine.
Highly supportive, structured teaching methods, based on the principles of applied behavior analysis (ABA), that incorporate a variety of strategies to help your child acquire, generalize, and maintain new skills.
Use of functional assessment and positive behavior support techniques to address problem behaviors.
Collaboration between therapists, including behavior consultants, speech-language pathologists, occupational therapists, and physical therapists (see Step three for details on these professionals).
Interaction with typical children in preschool or daycare settings.
Family involvement in development, implementation and review of intervention plans, and training in order to help their child progress.
Trained and adequately supervised staff (see step four for details on maintaining a strong team).
Regular, ongoing monitoring of the child's progress by parents and professionals, and periodic reassessment and evaluation of the program.
Behavior Plan of Intervention
A behavior plan of intervention (BPI) is individualized to target areas where the child needs help. The initial plan also establishes a baseline — "where the child is now" — and sets goals. For more information, see the MCFD Parent's Handbook page 25. 
ACT's Approach – Positive, Practical, Evidence-informed Support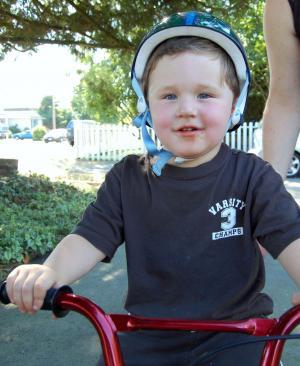 ACT encourages parents to look carefully at approaches that are supported by research. No approach to autism treatment will have the same effect on all children — the causes of autism are complex and how it impacts each child varies significantly.

Search the
Autism Information Database (AID)
, where ACT promotes resources that help parents improve the quality of their child's and family's life by targeting communications, social interaction and addressing concerns like anxiety.