ACT News
Funding for Online Mental Health Training Program for Professionals


The BC Government has announced that ACT – Autism Community Training is being funded to develop an online training program to help qualified health professionals to better recognize the mental-health challenges that often impact children and youth with autism.
ACT will work closely with the professional community to develop this online training resource to help meet the high level of demand for mental health professionals who are prepared to provide services for children with autism. We will report to the autism community on progress as the project takes shape.
ACT Events this Spring & Summer

ACT is hosting many great events over the next few months; register early and save with early bird rates. Download the new ACT Calendar of Events (May – December 2015) or see below for upcoming summer events:
See ACT's Live Events page for a full listing of 2015 events and to register online. Visit our website for information on bursaries and payment with your Autism Funds.
Job Posting – Information Officer with Knowledge of the South Asian Community
ACT Information Officers provide information, support and referral services to families raising children with ASD. This position is based in our Burnaby office and involves developing autism awareness and outreach to the South Asian community. Strong spoken Punjabi language skills and a knowledge of autism are requirements for this position. This contract position is 30-35 hours per week to the end of 2015, with the possibility of an extension. This position is funded through a grant from Autism Speaks Canada. If you have any questions, or to request a job description, contact info@actcommunity.ca. To apply, send your resume and cover letter to info@actcommunity.ca with "ACT Information Officer" in the subject line.
Search ACT's Autism Information Database (AID) for Summer Recreational Fun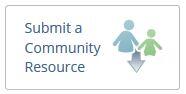 Looking for a summer camp or other recreational activities for your child?  To see what is available in your community, check ACT's very searchable online Autism Information Database (AID). There are over 130 listings to choose from, each with a short summary and current contact information.  Search using your postal code or city to find activities close to home!   If you know of a good summer program, that we haven't listed, send it to us.
Call for Advisory Council Members for the Pacific Autism Family Centre (PAFC)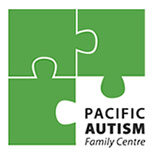 The Interim Executive Committee of the Pacific Autism Family Centre Foundation is forming a new Advisory Council for the Pacific Autism Family Centre Society. The Advisory Council will be the strategic body advising the Interim Executive Committee on service delivery and program design during the construction period of the Centre. There are opening for nominated members. For more information on the process, see the PAFC website.
Facing Your Fears: Free Anxiety Treatment Group
The Neuropsychiatry Clinic at B.C. Children's Hospital invites applications for the "Facing Your Fears" therapy group specifically designed for the needs of 8-12 year olds with autism and clinically significant anxiety. They will begin screening families over the summer for groups running in the fall. Children, aged 8-12, must have average or above average verbal skills and a caregiver who can participate in the group. For full information, and to apply, call Julia Eng at 604-875-2345 ext. 2719. Questions? Call Dr. Melanie McConnell at 604-875-2345, ext. 5576.
Autism in the Media
Reports and Research
International Meeting for Autism Research (IMFAR)
With over 1800 attendees from 30 countries, the International Meeting for Autism Research (IMFAR) is the largest research-focused autism conference in the world. Held each May, it is where autism researchers meet to share the results of their studies.
See some of the interesting results featured this year:
Autism Speaks discussed the following studies

Brain Imaging Produces New Insights into Autism – Anxiety Connection
Autism Study Associates Success in Adulthood with Self-Care Skills
Autism Creates Greater Behavioral Change in Girls
Study demonstrates that parents notice early signs of ASD
Dr. Lonnie Zwaigenbaum, one of Canada's leading autism researchers, has provided further evidence that diagnosticians should pay attention to parental concerns when considering an autism diagnosis. Read more about this University of Alberta study.
Post-Secondary Programs
Bachelor or Post-Bac in ABA at Capilano University

Capilano University offers both a Bachelor of Arts and a Post-Bac Diploma in Applied Behavior Analysis – Autism. There are still seats available for Fall 2015. Occasional students are also welcome and many classes are available on-line! Graduates of this program have very good job prospects and a high rate of acceptance to UBC's Masters Program in Special Education. For more information, contact Dr. Richard Stock, BCBA-D at rstock@capilanou.ca.
ASD programs at Douglas College

Douglas College also has four ASD related programs: Behaviour Intervention, Classroom and Community Support, Disability and ABA, and Employment Supports Specialty. Application deadlines are extended to June, most classes begin in September. All programs are for academic credit and can ladder into another as you move forward in your career. For more information: dacs@douglascollege.ca
Douglas College's BI Training Now Available in B.C.'s Urban Centres, Open to Parents
Are you a Behavior Interventionist working with a child or youth in British Columbia? Douglas College is now accepting applicants for their online autism training program from urban communities in B.C. This program, subsidized by BC's Ministry of Children and Family Development, was originally limited to applicants from rural and remote locations but has been expanded. Parents who want to learn more about behaviour interventions based on the science of ABA, in order to work with their own children, are also welcome to apply.
Community Notes
Walk Now with Autism Speaks


There are 'Walk Now' walks in many communities throughout BC. Check the Autism Speaks website for all walk info and don't forget to sign up for the Vancouver/Burnaby Walk Sept 27 at Swangard Stadium in Burnaby. www.autismspeaks.ca
Inclusive Education Award Winners
To highlight National Inclusive Education Month and to bring attention to the many positive examples of inclusive classrooms and schools across the country, the Canadian Association for Community Living (CACL) created a national certificate of recognition to be bestowed upon recipients who have made positive contributions to inclusive education in their province or territory. See the five 2015 winners here.
Canucks Autism Network participating in the Scotiabank Charity Challenge
Join CAN Sunday, June 28th at the Scotiabank 5K or Half Marathon. The Scotiabank Charity Challenge is a fun opportunity for runners and walkers to raise funds for charities within their community. Canucks Autism Network is once again participating in the event. Run or walk while supporting families living with autism in British Columbia.
Free Apps4Kids Hackathon

Join students, developers, physicians, parents and parent groups at the Apps4Kids Hackathon, a free event on June 12-19, 2015 at the Department of Electrical and Computer Engineering at UBC, in collaboration with professionals from the Department of Paediatrics at UBC and the Child Family Research Institute. The hackathon features groups of participants creating and refining apps that aim to solve medical care challenges for children and youth with chronic care needs, including children with autism.  If you are interested in participating or would like some more information, please visit hackathon-workshop.eventbrite.ca.