April Autism Awareness Events across British Columbia & Canada
Light it Up Blue for World Autism Awareness Day – April 2nd


April 2 is World Autism Awareness Day; Autism Speaks Canada has some ideas to help you Light it Up Blue
Autism's Own Conference – Victoria – April 2nd
The Autism's Own Conference in Victoria opens on April 2nd with a celebration of the publication of the peer-reviewed Autism's Own Journal- written entirely by persons on the autism spectrum. The conference will also feature presentations and performances by individuals on the spectrum. It is a celebration of an autism community and an autism culture. Autism's Own was founded by, planned by, and organized by persons on the spectrum! For more information, see their Facebook page.
Quesnel Autism Awareness Walk – April 2nd
Meet at Ceal Tingley Park to walk to the foot bridge, April 2nd, 7pm. Wear blue and bring your friends and family. ACT information materials will be available at the walk.
CAN Family Festival – Vancouver – April 12th

The Annual Canucks Autism Network Family Festival is back on Sunday, April 12th, from 10:30am-2:30pm, at Jack Poole Plaza (Vancouver Convention Centre). Join Canucks Autism Network as they celebrate World Autism Awareness Month with a fundraising walk, live entertainment by Nearly Neil and Charlotte Diamond, food, and family fun! This event is open to the public with FREE admission. For more information, please visit canucksautism.ca/support.
Prince George Autism Awareness Walk – April 18th

The walk starts at Cottonwood Island Park and walk to Fort George Park – 1pm – 4pm. See their Facebook Event for details.
Osoyoos Walk for Awareness – April 18th
Osoyoos Autism Behavioural Centre's Walk for Awareness is April 18th. Doors open at 11am, and the walk starts at noon. They recommend that you dress silly or like your favourite superhero. For more information, visit their Facebook page. ACT information materials will be available at the walk.
Update on ACT's Resources & Panel Discussion on Advocacy – April 18th
Join ACT for our special Autism Awareness Month event. There will be presentations on ACT's new resources, followed by a panel discussion featuring leaders from a number of B.C.'s autism organizations with their perspectives on their advocacy priorities. For details and to register online see upcoming live events page.
Victoria Diversability Resources Fair – April 24th
Five local agencies come together annually to create an event that focuses on local resources that are available to children, youth and adults living with diversabilities in Victoria. See poster for details. Drop by and say hello at the ACT Information table.
Kelowna Autism Awareness Walk – April 26th


The 3rd Annual Kelowna Autism Awareness Walk will be held on Sunday, April 26th, from 12 to 3pm at Mission Creek Regional Park. This is an awareness walk for people to find out more about what resources are available in the community for families living with autism. See their Facebook page for more details.
Comox Valley Walk Now for Autism Speaks Canada – May 2nd
This will be the first local walk to support Autism Speaks Canada. Registration starts at 9am, and the walk is scheduled for 10am at the Courtney Airpark. See details here.
Community Walks for 2015 with Autism Speaks Canada
Check the new BC Community Walks for 2015 for Autism Speaks Canada
News from ACT
Job Opportunities
An Information Officer with Knowledge of the South Asian Community


This contract position is 30-35 hours per week to the end of 2015 with the possibility of an extension. ACT Information Officers provide information, support and referral services to families raising children with ASD. The position is based in our Burnaby office and involves developing autism awareness and outreach within the South Asian community – strong spoken Punjabi language skills and a knowledge of autism are requirements for this position. This position is funded through a grant from Autism Speaks Canada. If you have any questions, or to request a job description, contact info@actcommunity.ca. To apply, send your resume and cover letter to info@actcommunity.ca with "South Asian Autism Awareness" in the subject line, before end of day, April 8th, 2015.
A Temporary Reception/Administrative Assistant for Holiday Coverage
ACT's receptionist plays a pivotal role as the first point of contact for those contacting ACT at our Burnaby office. Duties include registering individuals for ACT events, directing information calls from families and data entry. If you are organized, have a welcoming telephone manner with strong technical and communication skills, we encourage you to send your cover letter and resume to info@actcommunity.ca. Please put "Temporary Receptionist" in the subject line. Please apply by end of day, April 1st. This position is from April 13 to May 1st, 8:30am to 4:30 pm.
Redesigned RASP Search Tool

Have you seen the new RASP Search Page on ACT's website? The Registry of Autism Service Providers Search Tool has been redesigned to better assist families searching for professionals. Search by:
Profession– Behavior Consultant, Speech-Language Pathologist, Occupational or Physical Therapist.
Cities served– enter your city or the city closest to you.
Languages spoken– in addition to English, including sign language.
Currently accepting new clients– to allow searches only of professionals accepting new clients.
(new) Remote Communities– is the professional prepared to travel to remote communities?
(new) Video conferencing– is this a service provided to support families?
Please send feedback about the new RASP Search page to raspadmin@actcommunity.ca
ACT's Upcoming Live Events
ACT has scheduled over a dozen live events for 2015 with more being added monthly. For details, including presentations in Kelowna, Kamloops and Prince George, see ACT's live events.
March 27, 2015 – Vancouver
ACT's 11th Annual Focus on Research Event
ESSENCE: What research is telling us about the need for inter-disciplinary collaboration to meet the needs of children with a range of neurodevelopmental conditions
Christopher Gillberg, M.D., Ph.D.
April 18th, 2015 − Vancouver
For April – Autism Awareness Month
Update on ACT's Resources & Panel Discussion on Advocacy
Presentations on ACT's new resources & panel discussion.
April 24th, 2015 – Kelowna
The ASD-Friendly Classroom (It's a Student-Friendly Classroom!)
Allison Adams, M.A.
April 25th, 2015 − Kelowna
Faster than a Speeding Bullet: iPads in Autism Intervention
Brenda Fossett, Ph.D., BCBA-D
ACT Events Made Possible through Sponsorship


Last month, ACT presented a two-day 'Social Thinking' event in Sidney, thanks to the annual sponsorship provided by Dwyer Tax Lawyers. Sponsorship from School District 23 and Autism Okanagan will enable ACT to bring two events to Kelowna in April. We will have an Information Table in Kelowna; drop by and say hello. Information Officer Erika Morrison will be there to answer your questions.
If you would like to know more about sponsoring an ACT event in your community, visit our sponsorship page or contact ACT at info@actcommunity.ca or 1-866-939-5188.
Autism Videos @ ACT
Can't make it to a live event but need to get some new perspectives on autism? ACT has 15 great online videos – free and immediately accessible. See www.actcommunity.ca/education/videos/ to start watching!
Community Initiatives
Vote for a Specialized Dental Clinic for Adults with Developmental Disabilities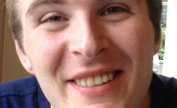 Vote online to support the creation of a specialized dental service for adults with Developmental Disabilities through UBC's 'Start an Evolution Competition'. Adults with developmental disabilities in B.C. are frequently denied access to appropriate dental services due to a lack of qualified providers, lack of funding to pay for treatment and a waiting list for access to facilities where they can receive a general anaesthetic. For more details and to vote, visit the UBC Start and Evolution page. Voting deadline is April 10th, 2015.
Book Seeks Funding through Kickstarter Campaign
Andrea Bull and her brother Robert (who was diagnosed with autism at 4) have started a Kickstarter campaign to self-publish and distribute a book. 'Animal Appetites' uses alliteration and playful imagery to walk through an alphabet of animals eating strange things in even stranger places. It is written by Andrea, and illustrated by Robert. A portion of the proceeds from the sales will go to our friends at the Canucks Autism Network! See the Animal Appetites Kickstarter page before the April 19th deadline.
Post-Secondary News
Early Reading Strategies Summer Institute at UBC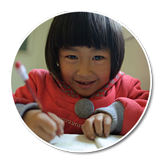 Students with developmental disabilities can (and should!) learn to read and write, no matter what age they are or what stage of literacy development they have reached. In this professional development opportunity at UBC, participants will learn about assessment and evidence-based instructional strategies. August 31-Sept 2, see the program page for more details.
Post-Secondary Opportunities at Douglas College
Are you interested in learning more about how to best support someone with autism spectrum in early intervention, school, post-secondary, community or employment settings? Douglas College has four ASD related programs: Behaviour Intervention, Classroom and Community Support, Disability and ABA, and Employment Supports Specialty. Application deadline extended to May, classes begin in September. All programs are for academic credit and can ladder into another as you move forward in your career. For more information: dacs@douglascollege.ca.
Autism Mentorship Initiative for SFU Students with Autism
The SFU Autism Mentorship Initiative (AMI) is designed to more effectively support and engage SFU students with ASD in university life. The goal is to ensure they stay at SFU and are successful in their academic careers. Students with ASD have the opportunity to work one-on-one with a trained student mentor for up to two hours per week throughout each semester. Contact Suzanne Leach at sleach@sfu.ca for more information.
Autism in the News