[addtoany]
ACT Updates
Seymour Triple G Cycling Fundraiser & Autism Awareness Event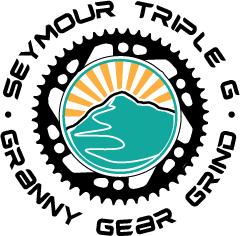 ACT is very pleased to announce the first annual Seymour Triple G road cycling fundraiser. This event will raise cyclists heart rates as they climb Mt Seymour, and raise autism awareness and funds for the Autism Videos @ ACT project.  ACT's free video project brings professionally filmed and edited videos to families and community professionals who cannot attend our live training.
As a part of this cycling challenge, riders will cycle up Mount Seymour – a 15km, 10% grade route! You can register to ride, or if you prefer not to take on that particular challenge, sponsor a ride or donate to ACT. ACT is also seeking volunteers for this event. Registration for the ride, to volunteer and to donate will open on April 13th. Stay tuned for details!
See below for updates from Autism Videos @ ACT
Two New Free Online Videos from AVA
Thanks to our sponsors, who make it possible for ACT to provide this free resource, we are releasing two new free online videos just in time for April – Autism Awareness Month:
Identifying and Treating Co-occurring Mental Health Challenges in Children with ASD
When Dr. Vikram Dua presented this talk for ACT last year, the event was sold-out. For those of you who missed this great presentation, it is now available for free online as part of AVA – Autism Videos @ ACT at http://www.actcommunity.ca/videos/.
Dr. Dua (who is now Psychiatrist-in-Chief at Surrey Place Centre in Toronto and sorely missed in B.C.), describes how children with ASD frequently have co-occurring mental health challenges, including ADHD, anxiety disorders and tic disorders, which can be more disabling than autism. He introduces his approach, the Autism Comorbidity Algorithm (ACA), which frames and guides clinical and diagnostic assessment and treatment decisions through a developmental lens. While aimed at clinicians and community professionals, many families will find this a very useful orientation to the widely misunderstood linkages between autism and mental health given the significant shortage of mental health professionals with knowledge of autism in B.C.
Punjabi-language: Introduction to Individualized Education Plans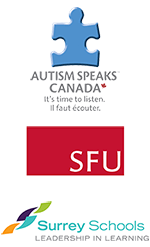 Individualized Education Plans (IEPs), when done well, track goals and progress for students with autism and other developmental disabilities. This  free online video in Punjabi, part of AVA – Autism Videos @ ACT (AVA), describes the process for developing an IEP and what the school and parent can do to support the IEP process. Presented by Raminder Kaur, a behavior consultant with posAbilities, this presentation was developed by Parbinder Bains and Preetinder Narang, both Board Certified Behavior Analysts and Special Educators with the Surrey School District. All three are members of ACT's South Asian Autism Project (ASAAP). See the ACT in Punjabi page for more information on ASAAP's work. This video was sponsored by Autism Speaks Canada, Surrey Schools and Simon Fraser University.
Coming soon:
One Parent's Journey in Autism – in Punjabi – presented by Sunita Braich.
Taking Control of the Future – Planning for Families with Special Needs – presented by Blair Dwyer and Layli Antinuk, Dwyer Tax Law.
Urgent – Seeking Psychiatrists Prepared to Assess Autism in Adults
ACT is receiving an increasing number of calls from adults across B.C. seeking an autism assessment. We are very concerned, despite extensive research, that ACT has not been able to identify publicly funded professionals prepared to assess adults.  Few of the adults who contact us have the funds to have an assessment done by a psychologist, as this is not publicly funded. Psychiatrists are covered by the B.C. Medical Services Plan but ACT is having increasing difficult in identifying psychiatrists who are willing to see adults who are concerned that they may have autism.  The few psychiatrists that ACT is aware of have extensive waitlists.  If you know of a psychiatrist, or you are a psychiatrist, who is prepared to work with adults who are seeking an assessment for autism, please email info@actcommunity.ca.
Upcoming ACT Events
Live and Online: ACT's 12th Annual Focus on Research – April 15 & 16
ACT's 12th Annual Focus on Research Conference – Developing Culturally Responsive Research and Intervention Programing will highlight the needs of marginalized families who have children affected by ASD and other developmental disabilities who are not receiving adequate levels of support for their children. These families include First Nations, refugees, immigrants; all those isolated by virtue of language, culture or by living in rural or remote areas. There will be opportunities for discussion and information sharing while learning from those who are engaged in this important but neglected area of practice and research.  Researchers, clinicians, educators, social workers, parents and those who work for community organizations are urged to register.
Download the full schedule or visit www.actcommunity.ca/education/act-events/12th-annual-focus-on-research/ for details.
Parts of the program will be available via live web streaming video for those who register in advance.
Two Days of Social Thinking with Michelle Garcia Winner & Pamela Crooke – Vancouver

Many of the families who contact ACT are very concerned about how to help their children who have good language and average or above academic abilities but are still struggling with social awareness and interaction. It is this group of children and adults who are the focus of the Social Thinking approach. Michelle Garcia Winner, founder of Social Thinking, and Dr. Pamela Crooke are back, with two days of Social Thinking inspiration. These events are suitable for those already familiar with the Social Thinking curriculum.
Thursday, August 4 – Social Thinking – Informal Dynamic Assessment and Core Treatment Strategies. Delve into the inner mind of a person with social learning challenges though assessment tasks and video. You will also hear about factors to consider when running effective Social Thinking treatment groups.
Friday, August 5, Master Class – Exploring Key Social Communication Concepts through Hands-On Activities. Dive deeper into core Social Thinking strategies using videos and hands-on practice.  Longitudinal videos of four different clients will demonstrate how an individual's competencies and focus of treatment changes across a span of 5, 10 and 15 years.
ACT thanks the Sheraton Wall Centre, our co-sponsors, for making it possible to bring this exciting event to Downtown Vancouver.  For more event details on both the conference and this beautiful venue, see www.actcommunity.ca/social-thinking-2016
Save money and register by the Early Bird Deadline – June 22nd.  Call 604-205-5467 or register online.
Introduction to ASD – Practical Applications (POPARD) – July 11-15 – Vancouver
Registration is now open for the always popular five-day Introduction to ASD – Practical Applications course. It will be held July 11-15 in downtown Vancouver at SFU's Harbour Centre. The workshop will be taught by Dr. Kenneth Cole. A requirement for teaching assistants in many school districts this course is also open to community professionals and parents. Only 30 seats are available – register soon.
In April, we will be able to confirm a location for the August 15-19th delivery of this course
AID Resources in Korean, Spanish, Punjabi and more!
As part of ACT's commitment to supporting marginalized families, staff have been identifying evidence-informed resources in languages other than English as these are often a huge benefit to isolated families.  The AID – Autism Information Database  now has over 150 information resources in languages other than English including:
Autism Speaks 100 Day Kit for families with a newly diagnosed child is available in Portuguese, Korean, Romanian, Serbian, English, and Spanish.  Search the AID for "100 day tool kit"
Toilet Training resources in Chinese, Punjabi, Spanish, Vietnamese.  Search the AID for "toilet training."
Your Child and Play from Birth to 3 Years available in Chinese, French, Punjabi, Spanish and Vietnamese.
Do you have resources to recommend? Please email info@actcommunity.ca
8 New RASP Professionals
In March 2016, 8 professionals were added to the RASP, serving communities across the province such as:  Salmon Arm, Maple Ridge, Port Alberni, Castlegar and New Westminster. See below for hints on how to get more professional services in under-served communities. Behavior Consultants (Category A – Non-supervised)
Elisa Hill – Abbotsford, Chilliwack, Coquitlam, Delta, Langley, Maple Ridge, Mission, Port Moody, Surrey, White Rock
Jacqueline Pun – Burnaby, Richmond, Vancouver
Carly van Boven – Armstrong, Enderby, Kelowna, Lake Country, Salmon Arm, Vernon
Nicola McCorquodale – Burnaby, New Westminster, Richmond, Surrey, Vancouver
Behavior Consultants (Category B – Supervised)
Jasmine Bracken – Vancouver
Speech-Language Pathologists
Sumi Choudhury – Nanaimo, Parksvile, Port Alberni, Qualicum Beach
Occupational Therapists
Laura Munoz – Castlegar, Kaslo, Nakusp, Nelson, Salmo, Trail
Julia Blanchard – Castlegar, Creston, Fruitvale, Nelson, New Denver, Rossland, Salmo, South Slocan, Trail, Ymir
How to Access Professionals for Rural & Remote Families
While there are over 600 professionals on the RASP, many areas of the province are under-served. This will be an issue for discussion at ACT's 12th Annual Focus on Research (you are invited!).  ACT has been developing the search tool for the RASP to help rural and remote families identifying possible professionals. Here are a few suggestions:
Families in small communities work together to pool your autism funding to bring in professionals to see multiple families over a few days. Search the RASP for professionals willing to travel.
FaceTime or other videoconferencing tools: As technology improves it is easier to use these methods to consult with professionals. The RASP can be searched to find professionals who use videoconferencing.
Call the ACT Office and speak to an Information Officer for individualized support
See ACT's website for details on these ideas: Accessing Services in Smaller or Isolated Communities. Share your ideas on connecting families and professionals across British Columbia.  Email info@actcommunity.ca or call an ACT Information Officer 1-866-939-5188.
April Autism Awareness Month Community Activities
Autism Awareness in House of Commons
Mike Lake, MP for Edmonton-Wetaskwin and father of Jaden, gave his annual statement for World Autism Day. He says of his son:  "It is an indescribable joy to watch him grow up." See a video of his statement in the House of Commons.
ACT is attending or sending materials to many of these walks. If you would like ACT materials at your Autism Awareness event, please email info@actcommunity.ca
Osoyoos Autism Behaviour Centre Walk for Autism – April 16th
It's a StarWars theme for this year's Walk for Awareness in Osoyoos. Starting at Osoyoos Town Square, registration starts at 11am on Saturday, April 16th. See their Facebook post or email Kim at kimlayman@hotmail.com for details. ACT information materials will be available at the walk.
Prince George Autism Awareness Walk – April 23rd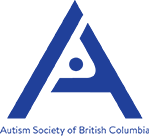 Join the 5th Annual PG Autism Awareness Walk. The walk will begin at 2:00 pm with a 2 km walk together to Lheidi T'enneh Memorial Park (ending at the playgound). Details on Facebook page. Hosted by the Northern Interior Autism Society and Autism Society of B.C.
2nd Annual Rock the Walk to Raise Awareness for Autism – Port Alberni – April 23rd
The Walk will start and finish at the Best Western Plus Barclay Hotel; registration begins at 1 pm. Stay after the walk for a hotdog BBQ, snack and games. Details on Facebook Page
5th Annual CAN Family Festival – April 24th, Vancouver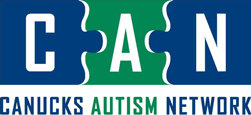 The Canucks Autism Network (CAN) on Sunday, April 24th will be at Jack Poole Plaza (Vancouver Convention Centre) for their 5th Annual CAN Family Festival in celebration of Autism Awareness Month. Participate in the autism awareness walk and lighting of the cauldron and enjoy live entertainment, food trucks, exhibitors, face painting, sports activities, trampolines, a mini skate park and more! With special appearances by Vancouver Canucks alumni.
For more information, or to start fundraising for the awareness walk, please visit www.canucksautism.ca/CANFamFest. ACT will have a table at this event.
Light it Blue for Autism – Autism Speaks Canada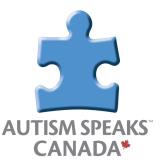 Vancouver buildings will join more than 18,000 iconic landmarks, businesses, communities and homes in 143 countries and shine a bright light on World Autism Awareness Day April 2nd. Light it Blue or wear Blue, take a photo and post it using #LIUB or send tojanetanderson@autismspeakscan.ca Register at www.autismspeaks.org/LIUB  or check out www.autismspeaks.ca for ways to shine a bright light on autism.
EmploymentWorks Canada Programs
Developing Employment Skills for Young Adults with ASD


The EmploymentWorks Canada program supports youth or young adults with ASD who would like support developing the skills to succeed in the workplace.   The program is 2.5 hours of structured learning and 2.5 hours of workplace sampling each week for 12 weeks starting April 1, 2016.
Please contact Brooke Straith, EmploymentWorks Canada Program Coordinator, for more information at 604.700.8614 brooke@pacificautismfamily.com
Seeking Peer Mentors to Support Young Adults with ASD
Volunteer peer mentors between 18 and 29 years of age will support youth and young adults with ASD as they complete a pre-employment training program. This is an excellent opportunity to build your resume, broaden your network of professional contacts and learn about individuals with ASD as they transition to paid employment.  Please contact Brooke Straith, EmploymentWorks Canada Program Coordinator, for more information at 604.700.8614 brooke@pacificautismfamily.com
SFU Parent-Child Study on Social Skills
The Autism and Developmental Disorders Lab at Simon Fraser University invites parents and children age 7-12, with or without ASD, to participate in research about how children develop social skills for communication and interaction. Parents and children will work together on fun and interactive games. Parents receive $30 and parking remuneration in thanks for participating in the three hour study. Please contact addl@sfu.ca to schedule an appointment or for more information.
Autism in the News
[addtoany]