ACT News
New RASP Category – Supervised-Speech Language Pathologist


The Ministry of Children and Family Development (MCFD) has approved a new RASP category, Supervised Speech-Language Pathologist (Supervised S-LP), effective June 30, 2015. The intent is to increase capacity by allowing S-LPs new the area of autism the opportunity to gain experience with children with ASD under the age of six, under the supervision of an SLP who has experience. The Supervised S-LP will be able to invoice the Autism Funding: Under 6 program.
New Autism Video @ ACT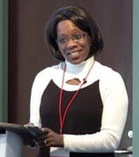 Navigating Puberty, Adolescence and Beyond: Supporting Individuals with Neuro-Developmental Challenges – available free of charge, and on demand!
Presented by Joy Becker, RN, BSN
Joy Becker uses humour and insight to provide parents, caregivers, and professionals a foundation for teaching individuals with ASD and/or other special needs about sexuality and their bodies. This video is geared to individuals with age-appropriate language skills and includes information about the sexual development of children, and the information they should understand at various stages of their development. It is designed to address the anxieties caregivers and parents may experience when they discuss sexuality with their children. Education can help children and young adults develop safe relationships and protect them from sexual exploitation, which is more likely to happen if children with special needs are not provided information.
Joy Becker, RN, BSN is a nurse educator who draws on many years of experience in educating teenagers with special needs. She emphasizes the importance of parents as the primary sexuality educators of their children. Ms. Becker has two sons on the autism spectrum and lives in Nanaimo.
Access all 16 of ACT's videos online at www.actcommunity.ca/videos. These free videos can be viewed on your computer or mobile device. Each video is edited into smaller chunks, so you can watch a few segments at a time on a range of topics including:
Job Posting – Information Officer
ACT Information Officers provide information, support and referral services to families raising children with ASD. This position, based in our Burnaby office, is full time, temporary to November 2016. There is potential for it to become a permanent position. Ideally, the successful candidate will begin work in August 2015. If you have any questions, or to request a job description, contactinfo@actcommunity.ca. To apply, send your resume and cover letter to info@actcommunity.ca with "ACT Information Officer" in the subject line.
Accessing Services in Smaller or Isolated Communities.
We know that large areas of British Columbia are underserved, without enough local professionals available. Below, you'll find a few suggestions – if you have any other ideas please let us know by emailing info@actcommunity.ca
Pool Your Autism Funding to Bring in Professionals
Travel is expensive: instead of families each paying travel costs, consider bringing up a professional to see multiple families over one or two days, sharing the travel and hotel costs. You can search the RASP to find who is willing to travel.
FaceTime or Other Videoconferencing

As technologies improve, electronic communication can be used to maintain support between visits. Some families and professionals consult by video conferencing on their tablet or smart phone. Did you know that you can search the RASP for professionals who use videoconferencing?
Call our office and ask to speak to an Information Officer for more ideas on connecting with parents and professionals (1-866-939-5188).
Upcoming Live Events (July – October)


July 10 & 11, 2015 − Vancouver
Early Intervention with Very Young Children at Risk of ASD – regular rated deadline July 2
Presented by Laurie Vismara, PhD, BCBA-D
An excellent presenter, Dr. Vismara is a leading clinician and researcher and one of the developers of the Early Start Denver Model. This event is highly recommended for all early interventionists. Bursaries are available.
July 29 & 30, 2015 − Vancouver
SMILE – Structured Methods in Language Education: A Multisensory Language Learning Program – Regular rate deadline – July 20th
Presented by: Enid Wolf-Schein, Ed.D., CCC-SLP & Rhonda Bachmann, M.S. Ed.
SMILE is a practical, fun, multi-sensory program that has been highly effective in helping children with a wide-range of special needs learn to read and speak.
July 31st, 2015 − Vancouver
Strategies for Working with Young Children with Autism: Supporting Slower Responders – Regular rate deadline July 20th
Presented by: Richard Stock, Ph.D., BCBA-D
August 13 – 15, 2015 − Vancouver
PEERS® Certified School-Based Training – July 9th deadline for regular rate and to apply for optional certification.
Presented by: Elizabeth Laugeson, PsyD
September 17 & 18, 2015 − Vancouver
Social Thinking and Mental Health Frameworks – Blending Strategies to Reach Our Students
Presented by: Nancy Clements, MA, CCC-SLP & Nancy Cotton, PhD, Social Thinking Collaborative
Informing ASD Research with Stakeholder Input
Dr. Weiss is the Chair in Autism Spectrum Disorders Treatment and Care Research, based at York University in Toronto. To find out more about Dr. Weiss's work see this the video: "We want our research to resonate with people with ASD and their families." Dr Weiss will be speaking for ACT in Vancouver on October 23rd: Thriving in Youth with ASD – What Does it Take?
Community Notes
Inclusion BC Survey for Youth & Adults with Developmental Disabilities
Is your family supporting an adult son or daughter with a developmental disability or a youth transitioning out of high school? Inclusion BC wants to better understand your experiences accessing funding or services for your son or daughter with developmental disabilities, in order to inform government decision makers of how people with developmental disabilities and their families access the funding and supports they need and deserve. Fill out the five minute survey here.
New Autism Wing at Cariboo Chilcotin Child Development Centre
Congratulations to the Cariboo Chilcotin Child Development Centre on the opening of the new autism wing. Located in Williams Lake, the autism centre includes a component which mimics the layout of a family home to allow for the teaching life skills including, cooking and laundry. For more information, read this local news story.
Walk Now for Autism Speaks – Burnaby, Sept 27th

Join the free family fun at Walk Now for Autism Speaks Canada, which will be held at Swangard Stadium, in Central Park in Burnaby on September 27th. There will be a huge Kids Zone, free snacks, entertainment – more than ever before! Sign up a team and receive a captain's keep sake!www.autismspeaks.ca
Free Lending Library at Canucks Autism Network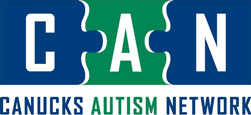 Did you know that the Canucks Autism Network has a library of over 800 autism-related books, games, manuals, and DVDs for parents, teachers, service providers, children and anyone looking to learn more about autism? They will ship resources to anyone living in BC, free of charge. To learn more and browse for resources, connect to CAN's Library.
The Autism Society of BC Celebrates 40 years!
To commemorate 40 years since it was founded by a group of parents, keen to improve the lives of their children, the Autism Society of BC is offering free membership on its recently re-launchedwebsite. ASBC also welcomes Anya Walsh as the new Director of Operations. For more news and events: www.autismbc.ca.
Sensory-Friendly Screenings from Autism Speaks Canada
See the Cineplex website for upcoming Sensory Friendly Screenings in Langford, Langley and Richmond.
Post-Secondary Opportunities
Online Autism Training through Douglas College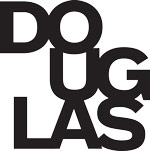 Seats still available for Fall 2015. Are you a BI working with a child/youth in British Columbia? The MCFD sponsored Online Autism Training now accepts applicants from Vancouver and Victoria as well as rural and remote locations. Parents who want to support children with behaviour interventions based on the science of ABA are also welcome to apply: www.douglascollege.ca/autism-outreach
ABA Program at Capilano University

The Applied Behavior Analysis – Autism Department at Capilano University is still accepting applications for Fall 2015. They offer both a Bachelor's and a Post-Baccalaureate Diploma in ABA-Autism and courses are available on-line for distance learning. For more information see their website or contact Dr. Richard Stock BCBA-D at rstock@capilanou.ca
Disability Tax Credit
The disability tax credit (DTC) is a non-refundable tax credit that helps persons with disabilities or those who support them reduce the amount of income tax they may pay. For more information, go to www.cra.gc.ca/dtc or call 1-800-959-8281.
Autism in the Media