Join NeuroDevNet on Jan 13 at 10:15 a.m. -11 a.m. for the announcement of the renewal of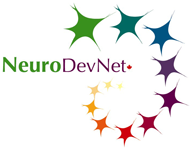 Kids Brain Health (formerly Neurodevnet), a Vancouver-based national research network that focuses on early diagnosis and treatments for neurodisabilities, including autism. The event will be held on the campus of BC Children's Hospital.
NeuroDevNet would like to encourage ACT community families to attend with their children who would feel comfortable in a potentially crowded setting with bright lights and amplified sound. Following the presentations, NeuroDevNet encourages you to interact with the researchers and policy makers gathered, to discuss priorities and needs that need to be addressed in research and services. Media may also be present and will be interested in connecting with you.
As National Network of Centres of Excellence funded by the federal government, NeuroDevNet and its researchers are committed to improving the wellbeing of children with autism, cerebral palsy, and fetal alcohol spectrum disorder, and the wellbeing of their families.
Tuesday, January 13, 2015
10:15 a.m. (PST)  Guests arrive
10:30 a.m. (PST)  Program starts
Child & Family Research Institute
Entrance #18
Chieng Family Atrium
938 West 28th Avenue
Vancouver, BC
Map: Click here
Please RSVP to comm@cfri.ca by Monday, January 12, 2015.