Pre-orders for the 2022 Herring Sale will open in early January!
If you'd like to receive an email when pre-orders open, please sign up below.
ACT is committed to respecting your privacy. We do not share information with any other organization or individual. Read ACT's Privacy Policy for more details.

---
ACT is holding its 5th Annual Herring for Autism Sale, on Saturday, January 15th in Steveston, Richmond. This event is being sponsored by Oceanside Fisheries and the Steveston Harbour Authority.
Drive-Thru Pickup & COVID-19 Safety Precautions
All fish must be pre-ordered via ACT's website: www.actcommunity.ca/herring.
Absolutely no sales on the day.
Customers must stay in their cars, driving through the parking lot. There will be no walk-ups.
Buyers will book a one-hour slot for pick-up from 9 to 4.
You must arrive within your 1-hour time slot to receive your fish.
Have your ticket either printed or on your phone – it will be scanned. 
The fish will be placed in your trunk by volunteers – please have it ready for wet bags of icy fish! Containers are suggested to place bags in.
All orders  have to be paid for in advance and online – only!
Please note: We accept only Visa & MasterCard credit cards and cannot process cheques, e-Transfers, or Visa Debit/Interac.
Step 1 –  Select a time slot below. Time slots cannot be changed once you've completed your order.
Step 2 –  Choose the number of bags you want. [The only option is 20lb bags; we cannot divide bags]
Step 3 – Pay online. All sales are final.
Cost: The 20lb (9kg) bags are $20 each.
All proceeds going to ACT – ACT Autism Community Training – a registered charity: Charitable Tax Number #861691236RR0001.
No upcoming events.
---
Location: The dock is located next to Garry Point Park, at 3080 Moncton Street, Richmond (map)
Steveston's fishing industry is renowned for its generous support for those with diverse needs in B.C., but Oceanside Fisheries owners Mike Rekis and Anne McCaw have a special tie to the autism community: "Our daughter is a very able adult now, but we haven't forgotten how important ACT is to the success of children and adults with autism. We are supporting ACT because our family believes that the next generation of B.C. children deserves to have access to ACT's impartial information and training resources," explains Anne McCaw, a member of  ACT's Board of Directors.
"ACT is heartened by the support we are receiving from Oceanside. We support all of B.C. with our free online information and training resources and during the pandemic this has proved by vital", explains Deborah Pugh, ACT's Executive Director, "Every bag of herring sold will help us continue to provide families with vital information on how to help their children."
Volunteer at the Herring Sale
We're looking for volunteers to help out at the 2022 Herring Sale! If you can donate 3 hours of your time on January 15th to lift 20 lb bags of fish into the trunks of our eager customers, please email [email protected].
ACT will be providing all volunteers individual safety kits containing: a red toque, safety vest, face mask/shield, rubber gloves and sanitizer. It is recommended to dress warmly with waterproof clothing, including gloves and waterproof footwear.
---
Thanking Oceanside Fisheries and all the Herring Sale Volunteers
ACT appreciates the continuing generosity and enthusiasm of Anne McCaw and Mike Rekis of Oceanside Fisheries, who donated 20,000 lbs of herring for the 2020 Herring Sale for Autism. We also extend our gratitude to the volunteers who braved the chilly weather to help sell every single one of those icy fish and to the sponsors who all contributed to ensuring the sale was a tremendous success: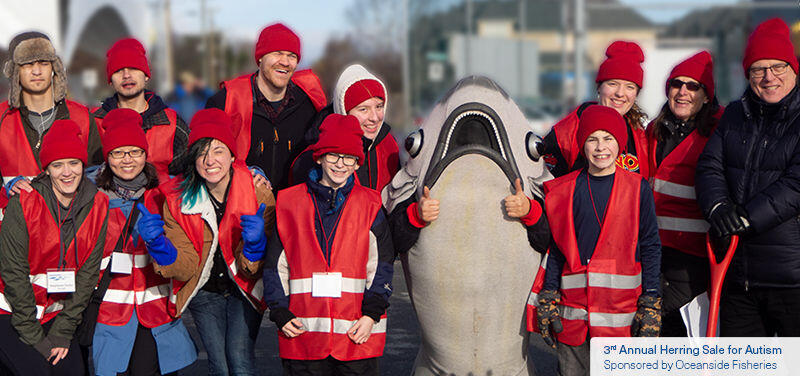 Karim Alrawi
Paul Burns and family
Brennan Kovacevich
Anne Millerd
Abby Rekis
Paige & Hannah Sharpe
Brent Shirley
Tsur Somerville
Karen Wong
Jenny Zhao and family
Leader Fishing Ltd.
Richmond Sentinel
Steveston Harbour Authority
Stingray Radio
Watts Costumes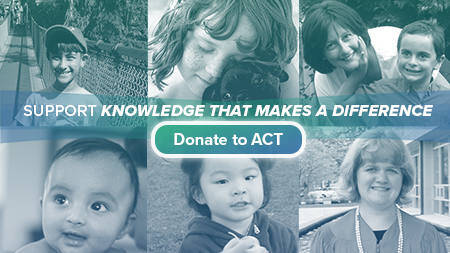 ACT – Autism Community Training is British Columbia's leading provider of community-based professional development and parent training in autism and diverse needs. Since 2010, ACT has provided 25,000 registrants with 200,000 hours of live training featuring leading clinicians and researchers.
Herring Recipes

ACT is collecting herring recipes to share. Email your recipes to [email protected] or try one of these:
The Health Benefits of Herring
According to the UK Guardian: " Herring is one of the very best food sources of vitamin D. Our bodies make this vitamin in sunlight, but in our climate, it's easy not to get enough. There seems to be more to vitamin D than strong teeth and bones. It's now thought that vitamin D deficiency might be a factor in many diseases, such as multiple sclerosis and diabetes.
Herring is loaded with EPA (eicosapentaenoic acid) and DHA (docosahexaenoic acid). These fatty acids help prevent heart disease and keep the brain functioning properly. They also seem to be effective in reducing inflammatory conditions, such as Crohn's disease and arthritis.
---
Photos from the 2019 sale
---