News from the Ministry of Social Development and Social Innovation
Changes to PWD Benefits in British Columbia
People receiving Persons with Disabilities benefits will see changes as of September 1, 2016. There will be a $77 increase to the monthly allowance; however, recipients will lose access to an annual bus pass for $45.  Those who want to continue receiving a subsidized bus pass will pay $52 per month, plus the annual $45 administration fee. The Disability Alliance BC (DABC) provides a helpful  summary of the issues.  Inclusion BC is organizing a rally and a petition in protest. www.inclusionbc.org/
2016 Service Satisfaction Survey
The Ministry of Social Development and Social Innovation (MDSI) is offering its clients an opportunity to provide feedback regarding its service quality. The survey is open to all individuals who receive income or disability assistance. Participation is optional, anonymous and is not linked to eligibility. The survey will run from February 22 to March 29, 2016 and can be accessed online at www.sdsi.gov.bc.ca/myfeedback. Clients can also participate by telephone or request a paper version by calling toll-free: 1-877-223-8078 during working hours.
ACT Updates
12th Annual Focus on Research Conference: an Agenda for Change
Autism & Family Quality of Life – Developing Culturally Responsive Research and Intervention Programs
April 15 & 16, 2016, Vancouver – early bird deadline ends Wednesday, March 9th
While autism awareness has grown exponentially in the last decade, many marginalized families across special needs are still not receiving adequate levels of support. The goal of this conference is to share perspectives and build relationships between community organizations, researchers, clinicians, educators and family members, to provide researchers with the important research questions that the community wishes to have answered. This event, co-sponsored by Simon Fraser University, features:
11 presentations by 14 speakers
2 panel discussions

Supporting Marginalized Families from the Trenches – Perspectives of Parent-Professionals
Setting Research Priorities that Address the Needs of Marginalized Families

Live online streaming for selected presentations (registration required)
Many opportunities to engage with other attendees
Download the complete schedule online or see the event details page for presentation descriptions and presenter biographies.
Join the conversation – Register online or call 604-205-5467 or 1-866-939-5188.
Ways to Support this Innovative Conference:
Updated! ACT's Autism Manual for B.C.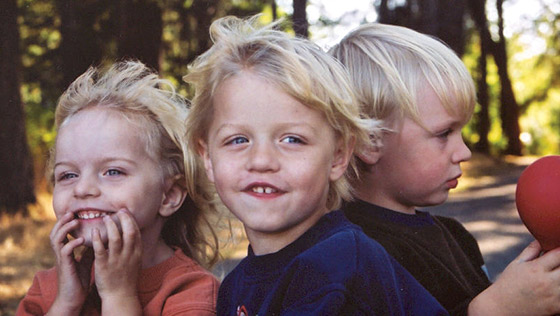 ACT's Autism Manual for B.C. contains 12 chapters brimming with helpful information relevant to the autism community, with many chapters relevant across special needs. The following chapters have been updated:
Thank you to the dozens of volunteers who contributed to making this information available to parents and professionals across B.C. Please see individual chapters for names of contributors. Browse all ACT's Autism Manual for B.C. chapters.
New! Next Steps Guide now Available in Punjabi –
ਬ੍ਰਿਟਿਸ਼ ਕੋਲੰਬੀਆ ਵਿਚ ਔਟਿਜ਼ਮ ਦੀ ਪਛਾਣ ਹੋਣ ਤੋਂ ਬਾਅਦ ਅਗਲੇ ਕਦਮ

ACT's Next Steps Guide is distributed to hundreds of families each year by both private and public diagnostic teams. ACT is pleased to announce that it is now available in Punjabi as well as English and Chinese. The Next Steps Guide is also very helpful as a resource for families who are rethinking their child's intervention program or who want to know more about ACT's services.
Many thanks to Autism Speaks Canada for their financial support for this translation. This project would not have been possible without Manpreet Singh, member of ACT's South Asian Action Project (ASAAP), who has worked closely with ACT to fine-tune the translation. Recognition is also due to ACT's designer Janice Harvey who designs for ACT in English, Chinese and Punjabi!
Download the Next Steps Guide from the New Diagnosis Hub in Punjabi, English and Chinese or contact ACT for hard copies. ਹੋਰ ਪੜਨ ਲਈ ਅਗਲੇ ਕਦਮਾ ਵਾਲੀ ਗਾਈਡ (ਪੀ ਡੀ ਐਫ) ਦੇਖੋ
10 New RASP Professionals Added in February 2016
Did you know that families can rapidly search the RASP to find professionals who speak their mother tongue? Amongst the 633 professionals listed on the RASP, over 32 languages are spoken! 10 professionals were added to the RASP in February, serving communities in Metro Vancouver, Fraser Valley, Northern B.C., the Kootenays and Central Vancouver Island. The professionals below are accepting new clients:
Behavior Consultants (Category A – Non-supervised)
Lindsay Parrott – Burnaby, Cloverdale, Delta, Langley, North Delta, Richmond, Surrey, Vancouver, White Rock
Nicole Sweeney – Abbotsford, Chilliwack, Langley, Maple Ridge, Mission, Surrey
Speech-Language Pathologists
Heidi Coates – Abbotsford, Chilliwack, Coquitlam, Langley, Maple Ridge, Mission, Pitt Meadows, Port Coquitlam, Port Moody
Stephen Pierson – Castlegar, Creston, Grand Forks, Kaslo, Nelson, Trail
Madeleine Catford – Burns Lake
Nicola Keohane – Burnaby, Richmond, Surrey, Vancouver
Occupational Therapists
Robyn Altmiks –

Alert Bay, Port Hardy, Port McNeil, Sointula

Bashni Morarjee – White Rock
Marissa Lo – Abbotsford, Burnaby, Coquitlam, Langley, New Westminster, North Vancouver, Richmond, Surrey, Vancouver, West Vancouver
Browse at www.actcommunity.ca/rasp/search by city, language, profession or name.
Professional Development Reminder for RASP Professionals
A reminder that RASP Speech-Language Pathologists, Occupational Therapists and Physical Therapists are required to submit documentation of professional development in the area of autism every two years, when they renew their RASP status, according to MCFD policy. There are many organizations that provide relevant courses and workshops, in addition to ACT. To see what is coming up check the Non-ACT Events listing on ACT's website.
For more information about RASP requirements, see:
Save the Date: POPARD's Intro to ASD; Social Thinking and Executive Functioning
July 11-15, 2016 & August 15 -19, 2016 – Metro Vancouver
Introduction to Autism Spectrum Disorders – Practical Applications (POPARD)
Presented by Kenneth Cole, PhD
Details & registration coming soon
August 4 & 5, 2016 – Vancouver, BC
Michelle Garcia Winner and Pamela Crooke – Social Thinking®
Details & registration coming soon
September 15 & 16, 2016 – Richmond, BC
Sarah Ward – Cognitive Connections LLP
Details & registration coming soon
Autism Awareness Radio Interview in Mandarin – April 1st
ACT 中文諮詢員Christine Hung 日前接受FM 96.1 紹蔚華主持人的專訪,介紹自閉症及相關服務。內容將於四月一日傍晚六點至七點於FM96.1居加生活Q&A 播放,歡迎華裔家長收聽。
For those of you who speak Mandarin, there is an opportunity to hear Christine Hung, ACT Information Officer, in conversation with Carmen Shao, hostess of "Living Q & A". The interview will be broadcast on FM 96.1 on April 1, from 6-7pm and will include discussions of autism awareness in the Chinese community, early signs of ASD, what to do when a family has concerns, as well as services and support available.
CAN Volunteers Receive ACT Training Scholarships
Congratulations to this year's recipients of the CAN/ACT Volunteer Training Scholarship! Angela Law, Priscila Sousa, Nessrin Kalo and Althea Feil were selected for the amazing level of support that they have provided to CAN programs as volunteers. This scholarship will provide each recipient with a $500 credit to be used towards registering for ACT's live events. Find out more about the CAN/ACT Volunteer Training Scholarship.
Community News
New Brunswick Wins International Inclusive Education Award
New Brunswick has won an international award from Zero Project for its Policy 322 on Inclusive Education which establishes requirements to ensure that the province's public schools are inclusive. For details see Zero Project Report 2016.
Advocating For Special Needs in BC Schools Conference
Saturday, April 2 – Vancouver, BC. Presented by BC Parents of Special Needs Students – Equitable Access to Education – Register online.
Sensory-Friendly Theatre Performance, March 19th, Vancouver
A relaxed performance of the play Go Dog Go is taking place on March 19th on Granville Island especially for individuals with special needs. This show will have ample space, adjusted sound and light levels, and pre-show family resources to help your family prepare. Details and ticket purchase.
CAN in Kamloops, Nanaimo, Duncan and Prince George
The Canucks Autism Network (CAN) will be providing a free autism workshop on Saturday, March 19th in Prince George. For details and to RSVP, email Sarah.Penner@nbcy.org.
CAN is also expanding into new communities. This spring, CAN is introducing:
soccer in Kamloops,
physical literacy in Nanaimo, and
learn-to-bike clinics in Duncan.
See a full listing of all new and recurring CAN programs,
or email info@canucksautism.ca.
Seeking Teen and Young Adults for Employment Works Canada program
This program is designed to support youth with ASD by encouraging employment readiness and developing employability skills necessary to succeed in the workplace. It will start this spring in Vancouver. Contact brooke@pacificautismfamily.com for details.
Job Opportunity: Behavior Consultant for Vancouver Coastal Health
Vancouver Coastal Health is seeking a Behavior Consultant. See complete job posting for details.
Post-Secondary Training Opportunities
ABA at Capilano University
The Bachelor of Arts in Applied Behavior Analysis – Autism at Capilano University is accepting applications for September 2016. The ABA department is offering ABA 100 – Introduction to Behavior Principles. This course is open to any interested students and they encourage parents, BIs, SEAs, and others to apply. For more information on ABA courses at Capilano University, contact Dr. Richard Stock, BCBA-D at rstock@capilanou.ca
Four ASD-related Certificate Programs at Douglas College
Apply now and be eligible for early acceptance from one of Douglas College's four ASD related professional programs: Behaviour Intervention Certificate; Classroom and Community Support Diploma; Disability and ABA Advanced Certificate and Employment Supports Speciality Advanced Certificate. For more information attend an information session www.douglascollege.ca
Autism in the News
Follow us on Facebook for up to date news and resources.