Presentation Schedule
1st Annual Canadian Social Thinking® Providers Conference
Executive Airport Plaza Hotel and Conference Centre
7311 Westminster Highway
Richmond, BC
< Back to event details
|
Full Itinerary Details >
Wednesday, September 17th, 2014
1:00pm
Grand Ballroom
Social Thinking with a Little CBT (A Model for Group Learning)
1:00pm - 1:45pm
This presentation outlines a model for small group learning that is Social Thinking related with a greater emphasis on Cognitive Behaviour Therapy (CBT). It is a weekly activity-based program with opportunities for children and their parents to learn, generalize, and practise new skills. The group takes place in a private practice setting, with additional outings in the community.
Our group is named Social Blunders. It is unique in that we incorporate basic Social Thinking concepts, Cognitive Behavior Therapy (CBT), direct parental involvement, and children's literature into a set of lessons.  We integrate CBT into the existing Social Thinking model by drawing a strong link between the situation, our thoughts, feelings, and actions. These lessons build upon each other to facilitate the acquisition and application of social thinking skills and can be adapted to the specific needs of the group.
This presentation was designed to offer other service providers insight into the logistics of designing and running a Social Thinking group with modifications to meet the needs of the group.
We will outline the content of the weekly sessions, introduce the mandatory parental instruction component, and explain how the CBT model was incorporated into the weekly sessions.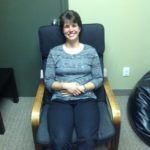 Dr. Pam Struiksma, a Clinical and School Psychologist, runs a private practice in Dundas, Ontario.  She provides therapy and assessments for children/adolescents.  Her clinical areas of interest include ASD, NVLD, and Anxiety.  She has a Ph.D. in Applied Developmental Psychology and is a registered member of the College of Psychologists.
Meaningful Integration of Social Thinking with Relationship Development and Applied Behavioural Analysis Approaches
1:45pm - 2:30pm
Dr Elizabeth Hartney, RPsych
This presentation challenges the common assertion that social thinking, relationship based approaches and applied behavioural analysis approaches are incompatible.   The benefits of integrating social thinking strategies with relationship development and applied behavioural analysis approaches in a way that makes sense for the individual child being supported are proposed.  Distinctions between the functions of social thinking, relationship development and behavioural approaches are made, and the advantages of providing an integrated approach to intervention are described and illustrated with case examples from the presenter's experience as a parent with the added professional perspective as a psychologist.  Participants will learn how to determine the best intervention to address the client's goal, using examples of toilet training an older child, and eliminating inappropriate physical contact with others (biting, hitting, pinching etc).  Participants will recognize the complementary functions of social thinking, relationship development and applied behavioural analysis, and will gain confidence in integrating intervention approaches.

Dr Elizabeth Hartney is a registered psychologist, the parent of a child with ASD, and a member of the Autism Community Training Advisory council.  She has worked in a variety of health service and educational settings in the UK and Canada, and is the author of the book Stress Management for Teachers.  
Westminster Ballroom
Using the Incredible Flexible You and Student Mentors as a Gateway to Deeper Reading Comprehension in Intermediate and Middle School Students
1:00pm - 2:30pm
Allison Adams, B.A, B.Ed, M.A & Sherri Ko 
This presentation will outline how Discovery School, in Victoria, BC has launched a pilot project whereby primary students will be given a grounding in Social Thinking® through TIFY®.  Intermediate and middle students will mentor them through this process while being closely supervised by classroom teachers.  The purpose of the mentoring portion of the project is to get buy-in for these primary style books, to make sure all of the students are familiar with the ideas, and to build a cohesive social vocabulary within the school.
The focus of this session will be to show how traditional reading comprehension strategies can be paired with TIFY to systematically show intermediate and middle school students who are Nuanced Challenged Social Communicators how to understand text more deeply.  Examples using several strategies, worksheets and other tools will be demonstrated. Participants will be able to try some of the strategies outlined during the session
Allison Adams has worked as an educational consultant for 17 years for POPARD in BC.  She has recently made a move to do more private consulting with individual clients, independent schools, and public schools.  Allison had the privilege of completing the Clinical Training Program (formerly Mentor Program).
Sherri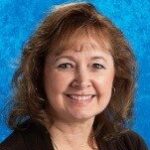 Ko is a teacher who has specialized in Educational Psychology and Special Education. During her 25+ years Sherri has taught K-10 students in diverse classroom settings and is currently Principal of Discovery School. She recently collaborated on a district innovation project focusing on response to intervention, simplified IEPs, and transitions.