Presentation Schedule
1st Annual Canadian Social Thinking® Providers Conference
Executive Airport Plaza Hotel and Conference Centre
7311 Westminster Highway
Richmond, BC
< Back to event details
|
Condensed Itinerary Details >
Wednesday, September 17th, 2014
7:45am
Check-in (Coffee and tea will be served)
9:00am
Morning Keynote – Joanne Gerenser and Michelle Garcia Winner
ABA and Social Thinking - Who Needs What, When and Why
10:30am
Morning Keynote (continued) – Joanne Gerenser and Michelle Garcia Winner
1:00pm
Grand Ballroom
Social Thinking with a Little CBT (A Model for Group Learning)
1:00pm - 1:45pm
This presentation outlines a model for small group learning that is Social Thinking related with a greater emphasis on Cognitive Behaviour Therapy (CBT). It is a weekly activity-based program with opportunities for children and their parents to learn, generalize, and practise new skills. The group takes place in a private practice setting, with additional outings in the community.
Our group is named Social Blunders. It is unique in that we incorporate basic Social Thinking concepts, Cognitive Behavior Therapy (CBT), direct parental involvement, and children's literature into a set of lessons.  We integrate CBT into the existing Social Thinking model by drawing a strong link between the situation, our thoughts, feelings, and actions. These lessons build upon each other to facilitate the acquisition and application of social thinking skills and can be adapted to the specific needs of the group.
This presentation was designed to offer other service providers insight into the logistics of designing and running a Social Thinking group with modifications to meet the needs of the group.
We will outline the content of the weekly sessions, introduce the mandatory parental instruction component, and explain how the CBT model was incorporated into the weekly sessions.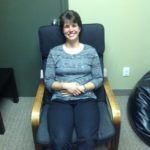 Dr. Pam Struiksma, a Clinical and School Psychologist, runs a private practice in Dundas, Ontario.  She provides therapy and assessments for children/adolescents.  Her clinical areas of interest include ASD, NVLD, and Anxiety.  She has a Ph.D. in Applied Developmental Psychology and is a registered member of the College of Psychologists.
Meaningful Integration of Social Thinking with Relationship Development and Applied Behavioural Analysis Approaches
1:45pm - 2:30pm
Dr Elizabeth Hartney, RPsych
This presentation challenges the common assertion that social thinking, relationship based approaches and applied behavioural analysis approaches are incompatible.   The benefits of integrating social thinking strategies with relationship development and applied behavioural analysis approaches in a way that makes sense for the individual child being supported are proposed.  Distinctions between the functions of social thinking, relationship development and behavioural approaches are made, and the advantages of providing an integrated approach to intervention are described and illustrated with case examples from the presenter's experience as a parent with the added professional perspective as a psychologist.  Participants will learn how to determine the best intervention to address the client's goal, using examples of toilet training an older child, and eliminating inappropriate physical contact with others (biting, hitting, pinching etc).  Participants will recognize the complementary functions of social thinking, relationship development and applied behavioural analysis, and will gain confidence in integrating intervention approaches.

Dr Elizabeth Hartney is a registered psychologist, the parent of a child with ASD, and a member of the Autism Community Training Advisory council.  She has worked in a variety of health service and educational settings in the UK and Canada, and is the author of the book Stress Management for Teachers.  
Westminster Ballroom
Using the Incredible Flexible You and Student Mentors as a Gateway to Deeper Reading Comprehension in Intermediate and Middle School Students
1:00pm - 2:30pm
Allison Adams, B.A, B.Ed, M.A & Sherri Ko 
This presentation will outline how Discovery School, in Victoria, BC has launched a pilot project whereby primary students will be given a grounding in Social Thinking® through TIFY®.  Intermediate and middle students will mentor them through this process while being closely supervised by classroom teachers.  The purpose of the mentoring portion of the project is to get buy-in for these primary style books, to make sure all of the students are familiar with the ideas, and to build a cohesive social vocabulary within the school.
The focus of this session will be to show how traditional reading comprehension strategies can be paired with TIFY to systematically show intermediate and middle school students who are Nuanced Challenged Social Communicators how to understand text more deeply.  Examples using several strategies, worksheets and other tools will be demonstrated. Participants will be able to try some of the strategies outlined during the session
Allison Adams has worked as an educational consultant for 17 years for POPARD in BC.  She has recently made a move to do more private consulting with individual clients, independent schools, and public schools.  Allison had the privilege of completing the Clinical Training Program (formerly Mentor Program).
Sherri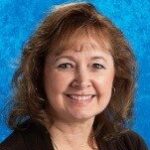 Ko is a teacher who has specialized in Educational Psychology and Special Education. During her 25+ years Sherri has taught K-10 students in diverse classroom settings and is currently Principal of Discovery School. She recently collaborated on a district innovation project focusing on response to intervention, simplified IEPs, and transitions.
2:30pm
Afternoon Break (light snacks will be served)
2:45pm
Grand Ballroom
Optimizing Social Thinking Intervention for Children and Youth with Diverse Special Needs
2:45pm - 3:30pm
Andrea Harstone, BSW, MSW, RCSW & Moray Mclean
Young people with special needs are frequently more socially challenged than their peers.
Without emotional, social and behavioural regulation it is very difficult to engage in interventions focused on social thinking. Early interventions focused on identifying social emotional competencies that guide treatment can lead to better overall social emotional health and well-being for children.
Understanding how to teach social emotional learning to children with various disabilities requires knowing how to implement evidenced based and informed interventions with the appropriate adaptations based on the child's learning profile. Placing social emotional learning at the core of student learning recognizes the importance of supporting children to be personally and socially competent in all areas of their lives. This presentation will discuss the importance of social emotional development (SED) for children with special needs and how it can be enhanced when teaching the concepts of social thinking in a differentiated manner in a school based setting to a heterogeneous group. Participants will learn about core social emotional competencies and ways to develop social thinking concepts and materials for those with special needs.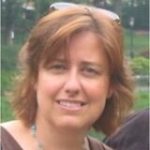 Andrea Harstone is a Registered Clinical Social Worker with experience in child and youth mental health, adoptions, and working with children with special needs and their families. Andrea has worked to enhance social emotional competencies through one-to-one and group work at the BCCFA. Her current role is Project Coordinator for the SEED project.
Moray Mclean
works at the BC Centre for Ability. After graduating in Scotland, Moray worked around the world.  Her experience working with children and families in their homes, schools and communities supports her consultations with educators to promote self-regulation learning. Moray is the SEED project Consultant Occupational Therapist. 
Thinking in Levels – An Easy to Use and Accessible Framework for Rigid Thinkers
3:30pm - 4:15pm
Jenny Sojat, MA, R-SLP, CCC-SLP
Jenny Sojat's presentation will introduce her work on helping rigid thinkers to be more flexible by 'Thinking in Levels'.  The goal of the presentation is for listeners to take home several practical strategies that can be easily incorporated into Social Thinking teaching in private practice, school, and home-based programs.  This tool can be used with individuals on the ST-SCP who are Emerging Social Communicators and Nuance Challenged Social Communicators. Thinking in levels complements social thinking concepts such as: friendship pyramid, decision-making in groups, joining groups, initiating activities/hangouts/dates/etc., social behavior mapping, perspective taking exercises, and many more.   
Jenny Sojat is a Speech Language Pathologist.  Following completion of her Master's degree in Washington D.C., Jenny moved to San Jose to work at the Centre for Social Thinking.  Jenny now has a private practice in Vancouver, B.C. and runs Summer Social, a therapeutic summer camp for children and adolescents with social deficits. She believes that children learn best when they are having fun. 
Thursday, September 18th, 2014
7:45am
Check-in (Coffee and tea will be served)
8:30am
Morning Keynote – Sarah Ward
Cutting Edge Strategies to Teach Executive Functioning
10:30am
Morning Keynote (continued) – Sarah Ward
1:00pm
Grand Ballroom
Essential for Some, Beneficial for All: Social Thinking and Executive Functioning Strategies for Intermediate Students with Language Impairment
1:00pm - 2:30pm
Michelle MacIsaac, M.H.Sc., SLP(C), Speech-Language Pathologist Reg. CASLPO & Janet Manhire
In January 2013, the Department of Speech-Language Pathology at the Ottawa Carleton District School Board (OCDSB) conducted a review of their service delivery and a gap in speech and language service was clearly identified for students exiting the Junior Language Learning Disability (LLD) program at the end of grade 6.  A need for alternative supports for grade 7 and 8 students was acknowledged, leading to the creation of the Intermediate LLD Initiative.  A preliminary needs analysis conducted in October-December 2013 indicated widespread individual weaknesses in executive functioning and social thinking.  A team consisting of 3 speech-language pathologists and an itinerant teacher has been supporting these 20 students through the application of classroom strategies focusing on executive functioning, social thinking, and self-advocacy.
Participants will learn how language impairment affects executive functioning and Social Thinking skills and how intervention strategies such as "Get Ready, Do, Done," declarative language and social behaviour mapping can be used in the development of IEPs and woven into curriculum.  The impact of this Initiative on students' learning as reported on the Provincial Report Card's Learning Skills and Work Habits (self-regulation, collaboration, initiative, organization, responsibility and independent work) will be discussed.
Michelle MacIsaac is a Speech-Language Pathologist with the Ottawa Carleton District School Board, in Ottawa, Ontario.  Since 1996, she has worked with clients of all ages, from preschool through geriatrics.  However, her main interest and focus over the past 3 years has been working with school-aged students with Social Thinking and executive functioning difficulties.
Janet Man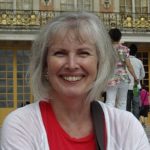 hire is an Itinerant Teacher with the Ottawa Carleton District School Board (OCSDB), who works with students across the district diagnosed with learning disabilities and language impairments. Janet has taught in the OCDSB since 1999, and in York Region DSB prior to that and has worked extensively with intermediate aged students.
Westminster Ballroom
Social Thinking in the Special Needs Classroom – Curriculum Development and Teaching Procedures
1:00pm - 2:00pm
Jemana Elsharkawi
Anyone who has worked with children with special needs recognises the need to individualise and teach in incremental steps prior to introducing a whole concept. Moreover, those of us who act as educators for people with Autism need to think outside the box and be creative in how we develop an understanding of social thinking and what it means to the person in question. The goal of this presentation is to give some ideas of how to teach social thinking to multiple children with ASD at one time and to encourage fun, engaging and creative development of social thinking curriculums.
Jemana Elsh
arkawi is the sibling of an adult with Autism, a Program Supervisor at ABA Learning Centre an d Head Teacher at Fawkes Academy- DL. Jemana works with a variety of students ages 5-23 with Autism Spectrum Disorders and other complex neuro-developmental disabilities. She is a graduate student in special education at the University of British Columbia.
Exploring the Links between Social Thinking and Developmental Coordination Disorder
2:00pm - 2:30pm
Beverley Wasmund
Children with Developmental Coordination Disorder (DCD) struggle to perform every-day activities that require them to use their muscles in a coordinated way.  As children with DCD get older and become more aware of their difficulties, they may become reluctant to participate in physical and social activities, resulting in adverse effects on their physical and mental health.  Clues to social thinking deficits are often found in parent and teacher descriptions of children with DCD.  This presentation will use pediatric DCD case studies to highlight the importance of considering social thinking during occupational therapy assessments and treatment of children with DCD. Parallels between social thinking strategies and cognitive, guided-discovery approaches to motor learning will also be discussed.  An awareness of how social thinking deficits affect children with DCD will enable clinicians, educators and parents to provide more effective treatments.
Beverley Wasmund is an occupational therapist who works with children and youth who have special needs.   She also has a background in adult education and a passion for enabling educators, parents and caregivers to "think like an O.T."  Her private practice is based in Surrey, B.C.
2:30pm
Afternoon Break (light snacks will be served)