POPARD's Understanding and Addressing Challenging Behavior – A Practical Approach
Friday, January 24th AND Friday, January 31st, 2020
In-person registration for this workshop is now closed. Web Stream spots still available! Call the ACT Office at 604-205-5467 for more information.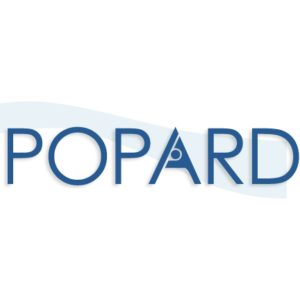 Friday, January 24th, 2020
Provincial Outreach Program for Autism and Related Disorders (POPARD)
SFU Downtown Campus - Harbour Centre
POPARD's Understanding and Addressing Challenging Behavior – A Practical Approach

Friday, January 24th AND Friday, January 31st, 2020
You can also register by calling us.
| | |
| --- | --- |
| Level | Introductory |
| For | School teams |
| Approach | Addressing Challenging Behaviors |
| Focus | School-age children |
| Autism-specific? | No |
Page Index
About the Event
Live stream: Watch and participate live online by registering for web streaming.
Why should I attend this SuperWorkshop?
The characteristics of Autism Spectrum Disorder (ASD) often manifest in challenging behaviour, causing school support personnel much distress as they struggle to understand and address the behaviors so they can help the student learn. Thankfully, there is a large evidence-base of effective instructional strategies to support positive behaviour in children and teens with ASD.
This 2-day introductory super-workshop will prepare you to answer questions such as:
For what reasons does challenging behaviour occur?
How can I find out why my student is engaging in such behaviour?
How can I limit the likelihood of challenging behaviour, both before it has occurred and after?
Participants will walk away having learned the fundamentals of how to make changes in programming that can support student success.
Who should attend this SuperWorkshop?
This workshop is appropriate for K-12 classroom teachers, resource teachers, learning support teachers, case-managers, and other professionals who are not yet familiar with assessment and intervention of challenging behaviour. The workshop is particularly beneficial when multiple members of a school team can attend (e.g., the classroom teacher, case manager, and EAs). Community professionals and parents may register on the understanding that this workshop focuses on training school personnel.
Important to note:
A significant portion of Day 2 will be spent developing plans for an individual student you are working with. Please come prepared to discuss a specific student and bring any relevant documentation. If you do not have a specific student in mind, you will be given case study materials to use.
Detailed Learning Outcomes
Participants will:
Understand the terms behaviour and challenging behaviour
Identify examples and non-examples of behaviours
Develop operational definitions of target behaviours
Understand how the environment influences challenging behaviour
Identify examples of antecedents, behaviours, and consequences from descriptions of challenging behaviour
Differentiate between setting events and antecedents
List the four main functions that behaviours serve and understand why it is important to determine the function prior to intervention
Discuss how to use ABC data collection to determine the function of behaviour
Give examples of class-wide and individual antecedent and reinforcement strategies
Practice adapting a task for an individual student
Use an intervention plan template to create an antecedent intervention for a student they know
Create a plan for a token economy for an individual student or classroom
Define replacement behaviours and identify appropriate skills to teach using case studies
Discriminate between punishment and extinction
Discuss the pitfalls of using punishment procedures
Develop datasheets using a case study
Identify the components of a competing pathway diagram
Develop a competing pathway diagram, identify appropriate interventions, and detail the components of the interventions
About the Presenters
This workshop will be presented by Allison Nelson, BCBA, a former consultant for the Provincial Outreach Program for Autism and Related Disorders (POPARD). Allison has worked across B.C. supporting school teams and now works for the New Westminster School District. POPARD is funded by the Ministry of Education to provide consultations, training and support services to all public and independent schools across B.C. Their multidisciplinary team of teachers, psychologists, behavior analysts, and speech-language pathologists, have clinical training and experience working with school aged students with ASD and other special learning behavioral needs. POPARD has developed this training to assist school teams in supporting the learning of children with challenging behaviours.
Workshop Schedule
| | | | |
| --- | --- | --- | --- |
| 8:30 | - | 9:00 | Check In |
| 9:00 | - | 10:15 | Session 1 |
| 10:15 | - | 10:30 | Morning Break; Refreshments Served |
| 10:30 | - | 12:00 | Session 2 |
| 12:00 | - | 1:00 | Lunch; Bring or Buy Your Own |
| 1:00 | - | 2:15 | Session 3 |
| 2:15 | - | 2:30 | Afternoon Break; Refreshments Served |
| 2:30 | - | 3:30 | Session 4 |
Schedule will be the same for both days.
Cost/Fund/Bursaries
| | | | |
| --- | --- | --- | --- |
|   | Date | Professionals | Para-Professionals & Parents |
| Early Bird ends | January 21, 2020 | $150 | $100 |
| Late Rate begins | January 22, 2020 | $175 | $125 |
BC School District Staff are eligible to register through their district for a group web stream viewing at a reduced rate thanks to sponsorship from Provincial Outreach Program for Autism and Related Disorders (POPARD). To register for this offer, contact your POPARD District Partner (District Partner contact list). You must register and attend both days to receive a Certificate of Online Attendance. Contact info@actcommunity.ca for more information on this offer.
Bursaries
ACT fundraises to provide bursaries for low-income participants and/or those travelling from outside their home regions to an event. ACT only provides bursaries prior to registration.  You are welcome to call or email ACT's office (info@actcommunity.ca) for more information. ACT provided over $11,000 in bursaries in 2019 and gratefully accepts donations to our bursary fund to allow us to provide a greater level of support. Donate to our bursary fund.
Learn more about how to register using the ACT event bursary program.
Autism Funding
Parents who receive Autism Funding may use 20% of the total for equipment, books, training and travel costs. ACT's live events are considered eligible expenses by the Autism Funding Branch. Please pay when you register; the Autism Funding Branch will reimburse parents after the event.
More Autism Funding Information >