Thriving in Youth with ASD – What Does it Take?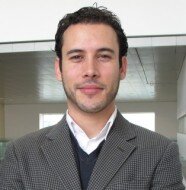 Friday, October 23rd, 2015
Jonathan Weiss, PhD
CIHR Chair in ASD Treatment and Care Research; Associate Professor, York University
Simon Fraser University - Downtown Campus
Thriving in Youth with ASD – What Does it Take?
You can also register by calling us.
| | |
| --- | --- |
| Level | Intermediate/Advanced |
| For | Family Members/Community Professionals |
| Focus | Youth and Young Adults with ASD including those with Intellectual Disabilities |
| Autism-specific? | Yes |
Page Index
About the Event
Jonathan Weiss has identified thriving as an important but almost unused term in the realm of autism research which is largely focused on problem behaviors and the negative impact of autism on the lives of young people. In his presentation Dr. Weiss will look at how to promote positive outcomes in youth with ASD, including those with Intellectual Disability, by focusing on indicators such as happiness, satisfaction and resilience. This presentation has significant implications for educators, families and therapists as they look at the pivotal interventions that will have the biggest impacts on youth with ASD as they prepare and enter into adult life, specifically, interventions that target social-communication difficulties and promote social interaction and community inclusion for youth with ASD.
Panel Presenters: 
Anthony Bailey, Professor and Chair of Child and Adolescent Psychiatry, UBC
Patrick Dwyer is a student at the University of Victoria with a diagnosis on the autism spectrum. In his spare time, he facilitates meetings of the Authors with Autism peer support group and chairs the board of UVic's Society for Students with a Disability. These groups aim to make UVic a fully inclusive destination campus for students with autism.
Stephanie Jull is the Director of Programming at Canucks Autism Network where she oversees a team of more than 250 part-time staff and 500 volunteers in dozens of recreation programs for individuals with autism living across BC. Stephanie has a PhD in Special Education, is a Board Certified Behaviour Analyst (BCBA) and has over 10 years' experience teaching staff in home, school and community settings to provide effective support to individuals on the autism spectrum.
Rashmeen Nirmal is a psychologist at Sunny Hill Health Centre for Children at BC Children's Hospital and a clinician at the Child and Youth, and Adult Assessment Clinics at UBC. Dr. Nirmal has a PhD in School Psychology and has several years of experience in the assessment and treatment of children, teens, and young adults with neurodevelopmental disabilities in school, community mental health, and hospital settings. Her most recent research focused on the experiences of young adults with high-functioning autism/Asperger's Syndrome attending college or university.
Dr. David Worling is a Registered Psychologist and is the Director of the Westcoast Child Development Group, a Psychology practice that delivers therapeutic and assessment services for children, youth, and young adults. More recently, David has founded a professional consulting company, Spectrum Works, to help support adults on the autism spectrum in employment settings. David holds academic affiliations with Simon Fraser University and the University of British Columbia. David has been a QS with the Provincial Autism Resource Centre since 2004 and has been working in the mental health field for the past 24 years. 
About the Presenter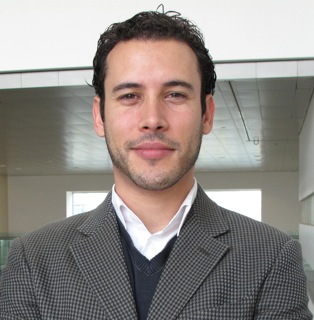 Dr. Weiss holds the Canadian Institute of Health Research Chair in Autism Spectrum Disorders Treatment and Care Research. He is a Clinical Psychologist and Associate Professor in the Department of Psychology at York University in Toronto. Dr. Weiss' research focuses on the prevention and treatment of mental health problems in people with ASD and/or intellectual disabilities across the lifespan. He is interested in their health service needs, their emergency service use, and their experiences of psychiatric crisis. Families play a critical role in the health of people with developmental disabilities by providing them with care and enabling their access to health services, and he is currently focused on learning about the experience of family caregivers. He is interested in program development and evaluation, and in particular on the impact of Special Olympics on the psychological well-being of participants, and of cognitive-behavioural and social skill interventions to promote resilience and improve the mental health of children and adults with developmental disabilities.
See Dr. Weiss speak on Emergency Services, Hospitalizations and Mental Health Care for Adolescents and Adults with ASD from April, 2013. 
Workshop Schedule
| | | | |
| --- | --- | --- | --- |
| 8:30 | - | 9:00 | Check-in |
| 9:00 | - | 9:15 | Introductions |
| 9:15 | - | 10:30 | Session 1 - Dr. Weiss |
| 10:30 | - | 10:45 | Break (light snacks will be served) |
| 10:45 | - | 12:00 | Session 2 - Dr. Weiss |
| 12:00 | - | 1:00 | Lunch (buy or bring your own) |
| 1:00 | - | 2:30 | Session 3 - Panel Discussion led by Professor Anthony Bailey, UBC |
Cost/Fund/Bursaries
| | Date | Parents, Para-Pros & Students | Professionals |
| --- | --- | --- | --- |
| Early Bird Rate ends | September 15th, 2015 | $100 | $150 |
| Regular Rate ends | October 14th, 2015 | $150 | $200 |
| Late Rate begins | October 15th, 2015 | $200 | $250 |
Bursaries
ACT's live events are self-supporting through registration fees and sponsorship; we do not receive government funding. ACT fundraises to provide bursaries for low-income participants. We prioritize family members and autistic adults for bursaries which are given in the form of lower registration fees. ACT only provides bursaries prior to registration for those who want to join our online audience. Learn more about how to register using the ACT event bursary program. You are welcome to call or email ACT's office (info@actcommunity.ca) for more information. ACT provided over $11,000 in bursaries in 2019 and gratefully accepts donations to our bursary fund to allow us to provide a greater level of support. Donate to our bursary fund.
Autism Funding
Parents who receive Autism Funding may use 20% of the total for equipment, books, training and travel costs. ACT's live events are considered eligible expenses by the Autism Funding Branch. Please pay when you register; the Autism Funding Branch will reimburse parents after the event.
More Autism Funding Information >