Strategies for Working with Young Children with Autism: Supporting Slower Responders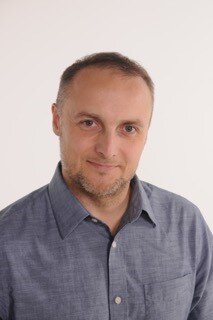 Friday, July 31st, 2015
Richard Stock, Ph.D., BCBA-D

Simon Fraser University - Downtown Campus
Vancouver, BC

Strategies for Working with Young Children with Autism: Supporting Slower Responders
| | |
| --- | --- |
| Level | Intermediate/Advanced |
| For | Behavior Analysts, Behavior Consultants, Speech-Language Pathologists, Behavior Interventionists, Early Childhood Educators and Parents |
| Focus | Children, ages 2-6 who are slower responders to intervention |
| Autism-specific? | No |
Page Index
About the Event
This workshop will focus on young children with autism (ages 2-6); in particular, those who are more severely impacted by their autism and who may be making slower progress. While interventions based on the science of Applied Behaviour Analysis (ABA) have proven to be the most effective treatment options for autism and related disorders, not all children make the same developmental progress during treatment. However, all children can learn and it is vital that ABA programs be adapted to the needs of individual learners. 
 Topics covered will include:
setting up the initial intervention program
distinguishing between developmentally vs. functionally focused programming
engaging with learners who are difficult to motivate
general programming considerations for these special learners
About the Presenter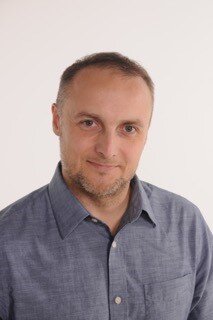 Richard Stock, Ph.D., BCBA-D is one of B.C.'s most respected Behavior Analysts. He is highly regarded both as a teacher and a collaborative member of inter-disciplinary intervention teams. 
Dr. Stock has been on faculty in the ABA - Autism Department at Capilano University since 2009 and co-ordinator of the program since 2013. He has extensive clinical experience. Since 1999 he has provided behavioral/educational consultative services to children and youth with ASD and other developmental disabilities in home, school and community settings. His scholarly and clinical interests include: ABA, behavioural intervention, knowledge dissemination and inter-disciplinary collaboration, and the application of ABA to education and environmental sustainability.
Cost/Funding
| | Date | Parents, Para-Pros & Students | Professionals |
| --- | --- | --- | --- |
| Early Bird Rate ends | June 22nd, 2015 | $100 | $150 |
| Regular Rate ends | July 20th, 2015 | $150 | $200 |
| Late Rate begins | July 21st, 2015 | $200 | $250 |
Bursaries
ACT fundraises to provide bursaries for low-income participants and/or those travelling from outside their home regions to an event. ACT only provides bursaries prior to registration in the form of reduced registration fees. Please read Bursary Information. You are welcome to call or email ACT's office (info@actcommunity.ca) for more information. ACT provided over $27,000 in bursaries in 2016 and gratefully accepts donations to our bursary fund to allow us to provide a greater level of support. Donate to our bursary fund.
Autism Funding
Parents who receive Autism Funding may use 20% of the total for equipment, books, training and travel costs. ACT's live events are considered eligible expenses by the Autism Funding Branch. Please pay when you register; the Autism Funding Branch will reimburse parents after the event.
More Autism Funding Information >
Workshop Location
Simon Fraser University - Downtown Campus, Room 1900 - Fletcher Challenge Theatre
Harbour Centre, 515 West Hastings
Vancouver, BC

Click to view full map
Parking is expensive downtown, however this venue is very accessible by public transit. Contact Translink for directions and schedules for the West Coast Express, Skytrain, Seabus and bus routes.
Workshop Schedule
| | | | |
| --- | --- | --- | --- |
| 8:30 | - | 9:00 | Check-in |
| 9:00 | - | 10:15 | Session 1 |
| 10:15 | - | 10:30 | Break (light snacks will be served) |
| 10:30 | - | 12:00 | Session 2 |
| 12:00 | - | 1:00 | Lunch (bring or buy your own) |
| 1:00 | - | 2:15 | Session 3 |
| 2:15 | - | 2:30 | Afternoon break (light snacks will be served) |
| 2:30 | - | 3:30 | Session 4 |