Solving Sleep Problems in Children with ASD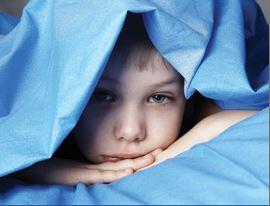 Friday, June 20th, 2014
Beth Ann Malow, M.D.
Professor of Neurology and Director of Vanderbilt University's Sleep Division
SFU Harbour Centre
Solving Sleep Problems in Children with ASD
You can also register by calling us.
| | |
| --- | --- |
| Level | Intro/Intermediate |
| For | Parents, community professionals, including Behavior Consultants, Speech-Language Pathologist, Occupational Therapists, IDP Consultants and health professionals. |
| Focus | Children with significantly disrupted sleep patterns |
| Autism-specific? | No – applicable to a range of children with special needs. |
Page Index
About the Event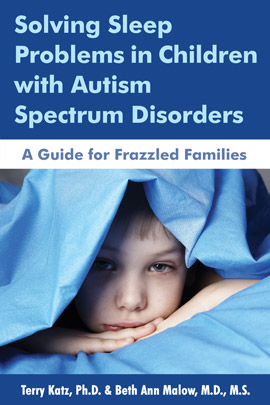 Many parents assume that nothing can be done about their nightly struggle to help their child with ASD go to sleep and stay asleep throughout the night. However, research is demonstrating that although common, poor sleep in children with ASD can be tackled effectively and that parent training is key to success. A good night's sleep is fundamental to all children being able to learn and for their parents to function, and this event is relevant to both professionals and parents who are looking for practical steps that parents can take to reap the benefits of improved family health and quality of life. While developed specific to autism, many of the strategies that Dr. Malow will describe are relevant to children with a range of special needs. There will be plenty of opportunity to ask questions.
Topics include:
Overview of Sleep Issues in Autism
Best Practices in Sleep Screening
Practical Sleep Screening
Working with your Health Care Provider
Behavioral Treatment – Strategies from Vanderbilt's Parent Sleep Education Program
Practical Behavioral Treatment

designing a program for a parent volunteer based on their child's sleep habits; construct bedtime routine
inviting a parent volunteer to design a program for their child.
About the Saturday, June 21 Research Seminar – BCCH
Phenotyping Sleep/Wake Behaviours in Children with Autism (pdf) is a research seminar with Dr. Beth Malow, moderated by Dr. Osman Ipsiroglu. More information on this free seminar is available from this PDF.
There is no cost to attend this half-day research seminar, but there are very limited seats.
Please register for these events online with ACT or
call the office at 604-205-5467 or toll-free at 1-866-939-5188.
About the Presenter
Dr. Beth Ann Malow is the Burry Chair in Cognitive Childhood Development, Professor of Neurology and Pediatrics, and Director of Vanderbilt University's Sleep Division. Dr. Malow is the co-author of Solving Sleep Problems in Children with Autism Spectrum Disorders – a Guide for Frazzled Parents, available this summer. A parent of two children with ASD, Dr. Malow has great compassion for parents and a deep understanding of the practical techniques that parents can use to improve attention and behavior and lessen anxiety through better sleep.
Workshop Schedule
| | | | |
| --- | --- | --- | --- |
| 8:00 | - | 8:30am | Registration (buy or bring your own coffee) |
| 8:30 | - | 10:00am | Session A |
| 10:00 | - | 10:15am | Morning Break (light snack provided) |
| 10:15 | - | 12:00pm | Session B |
| 12:00 | - | 12:45pm | Lunch (on your own) |
| 12:45 | - | 2:30pm | Session C |
| 2:30 | - | 2:45pm | Afternoon Break (light snack provided) |
| 2:45 | - | 4:30pm | Session 4 |
Cost/Fund/Bursaries
| | Date | Parents, Para-Pros & Students | Professionals |
| --- | --- | --- | --- |
| Early Bird Rate ends | May 6th, 2014 | $75 | $125 |
| Regular Rate ends | June 4th, 2014 | $100 | $175 |
| Late Rate begins | June 5th, 2014 | $150 | $225 |
Bursaries
ACT's live events are self-supporting through registration fees and sponsorship; we do not receive government funding. ACT fundraises to provide bursaries for low-income participants. We prioritize family members and autistic adults for bursaries which are given in the form of lower registration fees. ACT only provides bursaries prior to registration for those who want to join our online audience. Learn more about how to register using the ACT event bursary program. You are welcome to call or email ACT's office (info@actcommunity.ca) for more information. ACT provided over $11,000 in bursaries in 2019 and gratefully accepts donations to our bursary fund to allow us to provide a greater level of support. Donate to our bursary fund.
Autism Funding
Parents who receive Autism Funding may use 20% of the total for equipment, books, training and travel costs. ACT's live events are considered eligible expenses by the Autism Funding Branch. Please pay when you register; the Autism Funding Branch will reimburse parents after the event.
More Autism Funding Information >