Event Details
Social Thinking Approach
Social Thinking Methodology – the strategies in this training rely heavily on both language ("talking about thinking") and metacognition ("thinking about thinking") and are not a good fit for everyone on the autism spectrum.
Subscription options

Early Learners Ages 4-7
Four part series with 14 hours of training
Presented by Ryan Hendrix, MS, CCC-SLP
Ryan Hendrix has delighted ACT audiences at several live events over the last decade. She has a special expertise in working with early learners. Ryan will demonstrate how to use multi-sensory lessons and strategies to promote social collaboration, and play, to explore social development. Included is how to teach 10 core Social Thinking concepts, including the use of storybooks to help students learn to self-regulate within the social world.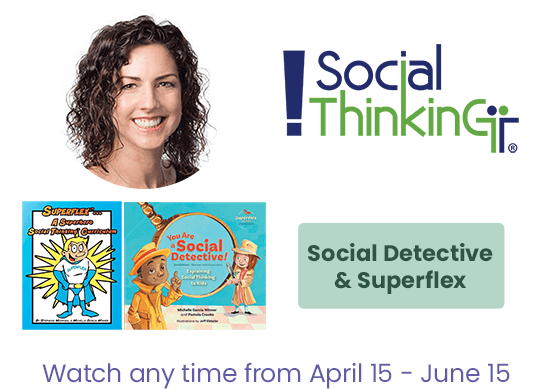 Social Detective & Superflex
Two part series with 7 hours of training
Presented by Ryan Hendrix, MS, CCC-SLP
Co-Author of We Thinkers!
This two-part series is packed with strategies and activities to help your students, clients, and patients learn more about the social world and how to navigate to self-regulate within it. Social Detective thinking, Superflex, and the Unthinkables are our backdrop for core concepts that support the social mind across the day, including academic standards. Throughout this series, we'll break down the journey to better social self-regulation. Using practical and engaging strategies and activities, we start by learning more about how the social world works then how we work within it.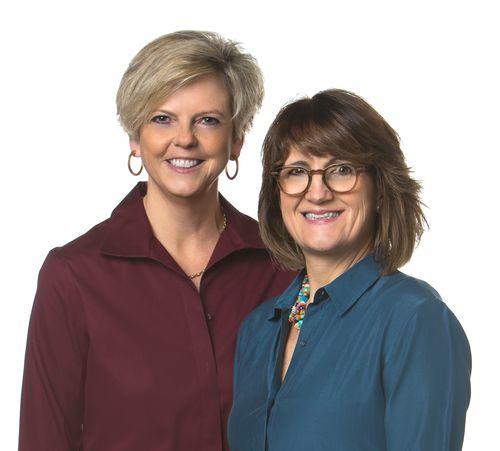 Tweens and Teens
Two part series with 7 hours of training
Presented by Michelle Garcia Winner, MA, CCC-SLP  and Pamela Crooke, PhD, CCC-SLP
In this series, Michelle Garcia Winner and Pamela Crooke  explore the unique needs of tweens and teens who are developing social self-awareness. They will present strategies to increase the student's motivation to learn to help themselves, in the process of social emotional learning.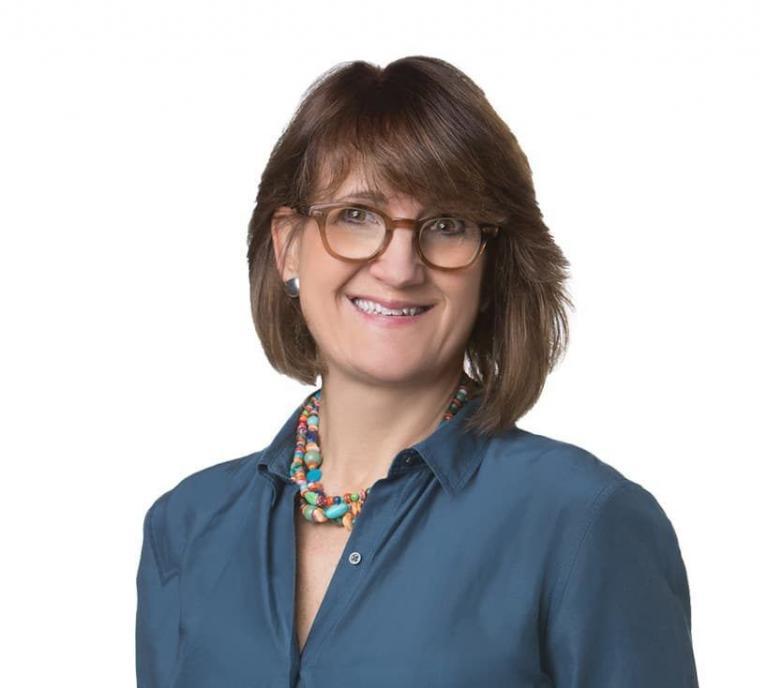 Strategies for Adults with Subtle but Significant Social Emotional Learning Challenges
3.5 hours of training
Presented by Michelle Garcia Winner, MA, CCC-SLP
Many mature adults with subtle but significant social emotional learning challenges have never received any type of socially oriented treatment. Yet, they are overwhelmed with frustration or anxiety due to a history of compelling social learning challenges that have impacted relationship development, both at work and in their personal lives. Some have received late diagnoses of ASD, and others may have mental health diagnoses. Most are unaware of frameworks and strategies to better understand how the social world works, to help them navigate more easily within it. This course is packed with practical and useful information to address these issues.
---
Cost/Bursaries
The ongoing support of our individual and corporate donors has further enabled ACT to subsidize the cost of registration. Registrants will have access between April 15th and June 15th, 2021. No extensions are available.
Please note the bursary application deadline for this workshop has now passed. The online application portal closed April 2nd at 4:30pm.
Please note, there are no refunds once your subscription is confirmed.
Free Social Thinking® Training for BC Educators

The Provincial Outreach Program for Autism and Related Disorders (POPARD) is generously funding hundreds of free subscriptions for BC educators working in public and independent schools [K-12].
School staff can find more information and register here. 
Odin Books discount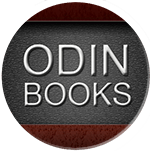 Odin Books is offering a 10% discount off anything purchased online or in-store. Please use the coupon code Social2021 for the Social Thinking presentations. This code will be active until June 30,2021. Check with your school district before ordering Social Thinking publications, many have copies of these materials.
---
New to Social Thinking?
Social Thinking's website provides many free resources, webinars, articles, and teaching moments.
---