Event Details
About this Course
This course focuses on supporting teens as they prepare to enter adulthood, as expectations within the social world shift under their feet. Covered in this presentation is how to work with teens whose social emotional self-regulation skills are lagging significantly behind their neurotypical peers, and those students deemed oppositional or resistant to active participation.
Concepts related to social conformity, boredom management, and fostering autonomy and motivation by developing one's own self-management and public relations campaigns are explored.
Also included are:
The do's and don'ts of helping the more resistant learner.
Practical strategies to guide students to learn about executive functions.
The use of metacognitive strategies when helping students learn how to meet their own goals.
For a detailed description of learning outcomes, visit the Social Thinking website.
About the Presenters
Michelle Garcia Winner, MA, CCC-SLP – Founder & CEO of Social Thinking
Michelle Garcia Winner is a Speech-Language Pathologist who specializes in the treatment of students with social cognitive deficits at the Social Thinking Center, her clinic in San Jose, California. After years of working in schools and in private practice with a wide-range of individuals on the autism spectrum, Social Thinking was born out of necessity as a way to reach those "bright but socially clueless students" who needed more information than just what social skill to use. She coined the term "Social Thinking®" in the mid-1990s and continues to evolve the Social Thinking framework that today includes information, vocabulary, curriculum, and strategies that help individuals with social learning challenges become better social thinkers. Her years of experience demonstrated that lessons taught through Social Thinking could apply across a range of disorders that extends beyond ASD, to individuals with ADHD, nonverbal learning challenges, as well as those with head injuries or emotional learning challenges.
Pamela Crooke, PhD, CCC-SLP – Chief Strategy Officer of Research and the Director of Social Thinking Training & Speakers Collaborative
Pamela J. Crooke earned her Ph.D. in Speech-Language Pathology from the University of Washington in Seattle. Prior to joining the Social Thinking team in San Jose, she coordinated the Autism interdisciplinary clinical services at the Tucson Alliance for Autism in Arizona, served as a clinical and academic faculty member of three universities, and worked in the Arizona public schools for 15 years. Dr. Crooke speaks widely on Social Thinking internationally and has co-authored, with Michelle Garcia Winner, five award-winning books. Treatment efficacy in social and relational therapies for individuals with high-functioning autism remains Dr. Crooke's primary area of interest.
Cost/Bursaries
The ongoing support of our individual and corporate donors has further enabled ACT to subsidize the cost of registration. Registrants will have access between April 15th and June 15th, 2021. No extensions are available.
Please note the bursary application deadline for this workshop has now passed. The online application portal closed April 2nd at 4:30pm.
Please note, there are no refunds once your subscription is confirmed.
Free Social Thinking® Training for BC Educators

The Provincial Outreach Program for Autism and Related Disorders (POPARD) is generously funding hundreds of free subscriptions for BC educators working in public and independent schools [K-12].
School staff can find more information and register here. 
Odin Books discount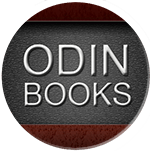 Odin Books is offering a 10% discount off anything purchased online or in-store. Please use the coupon code Social2021 for the Social Thinking presentations. This code will be active until June 30,2021. Check with your school district before ordering Social Thinking publications, many have copies of these materials.
---
New to Social Thinking?
Social Thinking's website provides many free resources, webinars, articles, and teaching moments.
---
Level Introductory/Intermediate
Focus Tweens and Tweens
For Parents, Community professionals and para-professionals
Approach Social Thinking Methodology - the strategies in this trainings relies on both language ("talking about thinking") and metacognition ("thinking about thinking") and are not a good fit for those who are not yet communicating using language.
Autism-Specific? No