Event Details
About this Course
This two-part course provides 7 hours of training (3.5 hours per part):
Part 1: Me in the Social World—It All Starts with Social Self-Awareness

The difference between social self-awareness and social self-regulation
Strategies for preparing young children to use the Superflex Curriculum when they get older
Ways to develop social detective thinking to figure out the plan of the group and the hidden rules and expectations
Insight into how teaching Superflex aligns with academic standards

Part 2: Using Social Competencies to Navigate in the Social World

The dos and don'ts of using Social Thinking® teaching materials
Strategies to develop an inner coach and identify the self-defeater inner voice
How to use the Superflex Curriculum in a mainstream classroom
Strategies for teaching social emotional self-regulation
Insight on what to do when kids outgrow the Social Detective and Superflex characters
Visit the Social Thinking website for a detailed description of the learning objectives.
Series Content Disclosure - A message from Social Thinking
This course focuses on the use of Social Thinking's books You are a Social Detective! and Superflex…A Superhero Social Thinking Curriculum to teach social competencies. Our intention is NOT to market the products, but instead to demonstrate how to teach appropriate scope, sequence, and pacing of the curricula in the manner for which they were designed. Our hope is to increase the consistency and fidelity in the ways these concepts are taught.
About the Presenter
Ryan Hendrix, MS, CCC-SLP
Ryan Hendrix is a Social Cognitive Therapist at Social Thinking clinic in San Jose and a private therapist in San Francisco. She trained and works directly with Michelle Garcia Winner and Dr. Pamela Crooke. Her diverse caseload experience includes preschool-age children through young adults with varying levels of social cognitive learning challenges. In addition to running groups, she actively collaborates with families and related professionals (teachers, resource specialists, psychologists, etc.) on ways to promote carryover and generalization of learning outside of the clinic setting. Ryan received her Bachelor's Degree in Psychology with a minor in Art Therapy and her Master's Degree in Speech-Language Pathology from the University of Arizona. 
Cost/Bursaries
The ongoing support of our individual and corporate donors has further enabled ACT to subsidize the cost of registration. Registrants will have access between April 15th and June 15th, 2021. No extensions are available.
Please note the bursary application deadline for this workshop has now passed. The online application portal closed April 2nd at 4:30pm.
Please note, there are no refunds once your subscription is confirmed.
Free Social Thinking® Training for BC Educators

The Provincial Outreach Program for Autism and Related Disorders (POPARD) is generously funding hundreds of free subscriptions for BC educators working in public and independent schools [K-12].
School staff can find more information and register here. 
Odin Books discount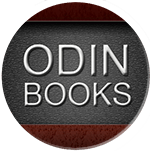 Odin Books is offering a 10% discount off anything purchased online or in-store. Please use the coupon code Social2021 for the Social Thinking presentations. This code will be active until June 30,2021. Check with your school district before ordering Social Thinking publications, many have copies of these materials.
---
New to Social Thinking?
Social Thinking's website provides many free resources, webinars, articles, and teaching moments.
---
Level Introductory/Intermediate
Focus Early elementary
For Parents, Community Professionals and Para-professionals
Approach Social Thinking Methodology - the strategies in this trainings relies on both language ("talking about thinking") and metacognition ("thinking about thinking") and are not a good fit for those who are not yet communicating using language.
Autism-Specific? No