Social Thinking Conference 2018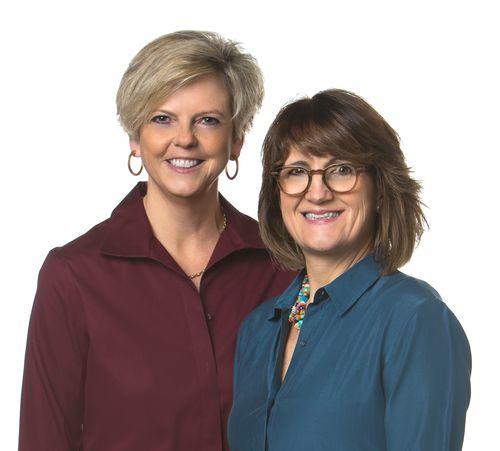 Thursday & Friday, August 16 & 17, 2018
Michelle Garcia Winner,  MA, CCC-SLP
Pamela Crooke, PhD, CCC-SLP
Social Thinking Collaborative, San Jose, California
Sheraton Vancouver Wall Centre
Social Thinking Conference 2018
You can also register by calling us.
| | |
| --- | --- |
| Level | Intermediate |
| For | Educators, teachers; SLPs, OTs, PTs; psychologists; social workers; para-professionals; family members. |
| Approach | Social Thinking |
| Focus | Social Thinking conferences are dedicated to providing practical information about school-age students and adults who have social and communication difficulties, including but not limited to those related to ASD, NLD, ADHD. Information presented concentrates on students with near average to far above average verbal intelligence. Most strategies focus on school-age children and adults, although the information is helpful for those living and working with younger children. |
| Autism-specific? | No |
Page Index
About the Event
Social Thinking methodology teaches individuals with social learning challenges to think about the social world, in order to communicate more effectively. It provides practical frameworks and strategies to help interpret and respond to abstract social information. It is relevant to individuals with autism and/or ADHD, whose academic performance is in the normal range but who face significant challenges in social understanding.
Thursday, August 16, 2018
Emotions and Self-Regulation: Concepts and Strategies to Navigate Emotions
Building on Social Thinking methodology, this is a new workshop in which Michelle Winner explores the muddy waters of feelings and emotions, both intrapersonal and interpersonal. Newly explored concepts, frameworks and strategies will be shared for use with individuals with social-learning challenges, and the professionals and families who support them. As the attendee makes sense of this information, it will also help them make sense of themselves!
Friday, August 17, 2018
Social Detective, Superflex®, and Friends Take On Social-Learning
This day focuses on teaching to fidelity the strategies of core Social Thinking curricula You Are a Social Detective! and Superflex. These provide developmentally appropriate tools to foster social attention and self-regulation for students in kindergarten through middle school. This is an interactive day filled with creative group activities to help our students move from being "Me" thinkers to "We" thinkers. The connection between these lessons and educational/academic standards in the mainstream classroom will be examined to see how they can help improve reading comprehension, written expression, conflict resolution, and working as part of a group.
About the Presenters
Michelle Garcia Winner, MA, CCC-SLP – Founder & CEO of Social Thinking
Michelle Garcia Winner is a Speech-Language Pathologist who specializes in the treatment of students with social cognitive deficits at the Social Thinking Center, her clinic in San Jose, California. After years of working in schools and in private practice with a wide-range of individuals on the autism spectrum, Social Thinking was born out of necessity as a way to reach those "bright but socially clueless students" who needed more information than just what social skill to use. She coined the term "Social Thinking®" in the mid-1990s and continues to evolve the Social Thinking framework that today includes information, vocabulary, curriculum, and strategies that help individuals with social learning challenges become better social thinkers. Her years of experience demonstrated that lessons taught through Social Thinking could apply across a range of disorders that extends beyond ASD, to individuals with ADHD, nonverbal learning challenges, as well as those with head injuries or emotional learning challenges.
Pamela Crooke, PhD, CCC-SLP – Chief Strategy Officer of Research and the Director of Social Thinking Training & Speakers Collaborative
Pamela J. Crooke earned her Ph.D. in Speech-Language Pathology from the University of Washington in Seattle. Prior to joining the Social Thinking team in San Jose, she coordinated the Autism interdisciplinary clinical services at the Tucson Alliance for Autism in Arizona, served as a clinical and academic faculty member of three universities, and worked in the Arizona public schools for 15 years. Dr. Crooke speaks widely on Social Thinking internationally and has co-authored, with Michelle Garcia Winner, five award-winning books. Treatment efficacy in social and relational therapies for individuals with high-functioning autism remains Dr. Crooke's primary area of interest.
Workshop Schedule
| | | | |
| --- | --- | --- | --- |
| 8:00 | - | 9:00 | Check-in; book browsing available |
| 9:00 | - | 10:15 | Session 1 |
| 10:15 | - | 10:45 | Morning break (coffee and light snacks will be provided); book browsing available |
| 10:45 | - | 12:00 | Session 2 |
| 12:00 | - | 1:00 | Lunch; book browsing available |
| 1:00 | - | 2:15 | Session 3 |
| 2:15 | - | 2:45 | Afternoon Break (coffee and light snacks will be provided); book browsing available |
| 2:45 | - | 4:00 | Session 4 |
Cost/Fund/Bursaries
Bursaries
In addition to the time-limited MCFD bursaries (see below), ACT continues to offer bursaries for para-professionals and professionals, as well as parents of children with other special needs, to improve accessibility to both our live and web streamed events. Please apply early and before you register for the event. ACT provided $31,000 in bursary funding in 2017 in the form of reduced registration fees and gratefully accepts donations to our bursary fund to allow us to provide a greater level of support. Donate to ACT's bursary fund.
MCFD-funded Event Bursaries for Parents of Children with ASD
Please note that the MCFD Parent Bursary funding has been exhausted. Since April 1, 2017, ACT has used MCFD Parent Bursary funding to provide $60,000 in bursaries in the form of reduced registration to families & caregivers from across B.C. to enable them to build their skills by accessing training. Regular registration rates are now in effect however parents of children with ASD are welcome to apply for an ACT Bursary if registration cost is a barrier preventing attendance. 
For more information on ACT's Bursary programs, see our Bursary FAQ page.
Autism Funding
Parents who receive Autism Funding may use 20% of the total for equipment, books, training and travel costs. ACT's live events are considered eligible expenses by the Autism Funding Branch. Please pay when you register; the Autism Funding Branch will reimburse parents after the event.
More Autism Funding Information >