Social Thinking and Mental Health Frameworks – Blending Strategies to Reach Our Students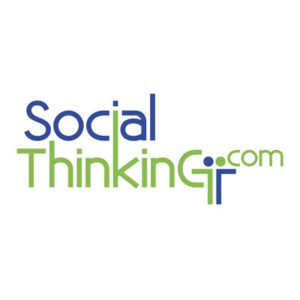 Thursday & Friday, September 17 & 18, 2015
Nancy Clements, MA, CCC-SLP
Nancy Cotton, PhD
Simon Fraser University - Downtown Campus
Social Thinking and Mental Health Frameworks – Blending Strategies to Reach Our Students
You can also register by calling us.
| | |
| --- | --- |
| Level | Intermediate/Advanced |
| For | Community/ Mental Health Professionals, Behaviour Consultants, Psychologists |
| Focus | Lifespan |
| Autism-specific? | No |
Page Index
About the Event
Day 1, the ILAUGH model of Social Thinking will be introduced as a way of demonstrating how social processing difficulties impact many of our students, socially and academically. Participants will learn not only functional treatment strategies to use both at school and at home, but will come away with a deeper awareness of why these students react and respond the way they do.
The ways in which social processing difficulties can complicate the development of mental health will be discussed.  The speakers will introduce and teach the use of strategies across Social Thinking and Mental Health to facilitate positive social, academic, and emotional development.  Working with students with social learning challenges requires all professionals to collaborate in an interdisciplinary nature given that it is difficult to tease out where social pragmatics stop and social emotional processing begins. After all, social communication is an emotional experience.
Day 2 will move on to explore the different levels of social learning challenges and how they impact a person across the school and home day and into the adult years. The fundamental Social Thinking frameworks of the Four Steps of Communication and the Four Steps of Perspective Taking, and related practical treatment strategies will be explored. To better understand the different levels of the social mind, information on the Social Thinking-Social Communication Profile™ will be presented. Four of the seven levels defined in the ST-SCP will be reviewed, illuminating how varying levels of social learning lead to different competencies, which helps to explain why some treatments are more effective than others - even when students share the same diagnostic label. Equipped with this knowledge, we are better able to select treatments to help students learn in a way that makes sense to the different ways their brains process social information. This is a fascinating day to explore how the little characteristics we notice in our students may be symptoms of a deeper social learning challenge.
Learner Outcomes
Participants will be able to define Cognitive Behavioral Therapy and why it is appropriate to use with students with social learning challenges
Participants will be able to explain the core concept of social behavior mapping and how one's behavior impacts how others feel about them and then how they feel about themselves
Participants will be able to describe a strategy for helping students learn to understand and cope with their own social anxiety
About the Presenters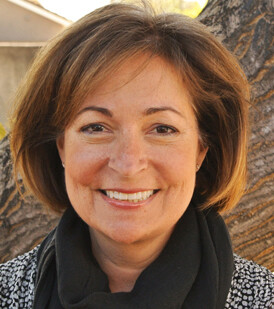 Nancy Clements is a Speech Language Pathologist, and is Executive Director of Social Thinking Boston®. She brings her highly creative approach to her clinical practice, where she maintains a very active and varied caseload ranging from early social learners to adults. She is especially interested in bringing Social Thinking concepts to all learners and continuing to analyze the impact of Social Thinking methodologies across all tiers using a Response to Intervention (RTI) model. Throughout her 30+ year career she has served as a direct service provider, consultant, and has presented extensively across New England, nationally in the United States and in Canada.
Dr. Nancy Cotton is a Clinical Developmental Psychologist who received her Doctoral degree from Tufts University and completed Harvard Medical School internships and Post-doctoral fellowships in adult and child psychology. Dr. Cotton has a longstanding interest in the comprehensive treatment of children and adolescents with difficulties stemming from biological, psychological, social, communication and learning vulnerabilities. A licensed psychologist in Massachusetts, New Hampshire and Vermont, she consults throughout these states to school-based and mental health teams coordinating complex educational and mental health programming for children and adolescents with Autism Spectrum Disorders, Psychiatric Disorders and behavioural and emotional problems. Dr. Cotton serves as the mental health consultant on the the Social Thinking Collaborative Speaking Team.  She has co-presented with Michelle Garcia Winner at the Social Thinking Providers Conference and the ASHA annual meetings in Chicago.
Workshop Schedule
| | | | |
| --- | --- | --- | --- |
| 8:30 | - | 9:00 | Check-in |
| 9:00 | - | 10:15 | Session 1 |
| 10:15 | - | 10:45 | Break (light snacks will be served); book browsing available |
| 10:45 | - | 12:00 | Session 2 |
| 12:00 | - | 1:00 | Lunch (buy or bring your own); book browsing available |
| 1:00 | - | 2:15 | Session 3 |
| 2:15 | - | 2:30 | Break (light snacks will be served); book browsing available |
| 2:30 | - | 3:30 | Session 4 |
Cost/Fund/Bursaries
| | Date | Parents, Para-Pros & Students | Professionals |
| --- | --- | --- | --- |
| Early Bird Rate ends | August 5th, 2015 | $225 | $275 |
| Regular Rate ends | September 9th, 2015 | $300 | $350 |
| Late Rate begins | September 10th, 2015 | $350 | $400 |
Bursaries
ACT's live events are self-supporting through registration fees and sponsorship; we do not receive government funding. ACT fundraises to provide bursaries for low-income participants. We prioritize family members and autistic adults for bursaries which are given in the form of lower registration fees. ACT only provides bursaries prior to registration for those who want to join our online audience. Learn more about how to register using the ACT event bursary program. You are welcome to call or email ACT's office (info@actcommunity.ca) for more information. ACT provided over $11,000 in bursaries in 2019 and gratefully accepts donations to our bursary fund to allow us to provide a greater level of support. Donate to our bursary fund.
Autism Funding
Parents who receive Autism Funding may use 20% of the total for equipment, books, training and travel costs. ACT's live events are considered eligible expenses by the Autism Funding Branch. Please pay when you register; the Autism Funding Branch will reimburse parents after the event.
More Autism Funding Information >