Cutting Edge Strategies to Improve Executive Function Skills 2018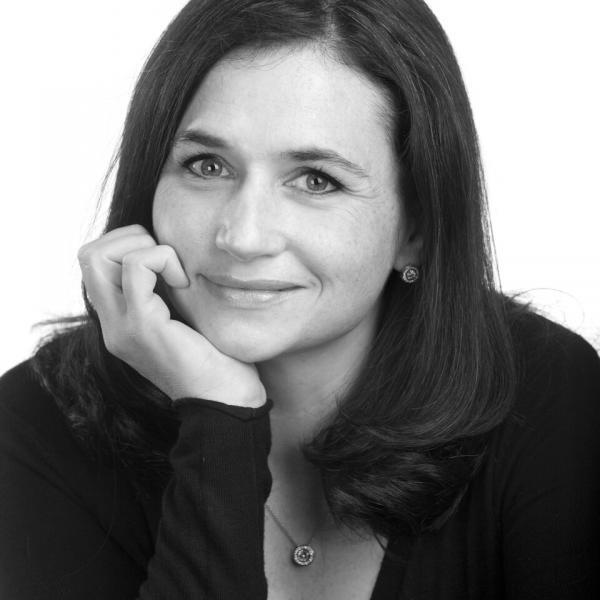 Thursday & Friday, May 3 & 4, 2018
Sarah Ward, MS, CCC-SLP
Co-Director, Cognitive Connections LLP, Boston
Centre Stage at Surrey City Hall, Surrey, BC
Cutting Edge Strategies to Improve Executive Function Skills 2018

You can also register by calling us or mail our print form (pdf) . Please note that web streaming is open to viewers in BC and Alberta - we cannot accept registrations from outside of these provinces for this event.
| | |
| --- | --- |
| Level | Introductory/Intermediate |
| For | Special educators, teachers, psychologists, behavior consultants/analysts, social workers, SLP's, OT's, parents. |
| Approach | Executive Functioning |
| Autism-specific? | No |
Page Index
About the Event
Live stream: Watch and participate live by registering for web streaming. This event is only available to web streaming registrants in British Columbia.
After a sold-out appearance last summer in Sidney on Vancouver Island, Sarah Ward, MS, CCC-SLP, is coming to Surrey to teach hands-on practical strategies to improve Executive Function skills. Whether you've seen Sarah Ward before, or this is all new, you're sure to walk away with practical strategies to help you better assist clients, students, or your own children, that you can implement immediately.
Through demonstration and practice, you will learn how to teach students the following executive control skills: awareness; forethought; waiting and planning skills; shifting; pacing; flexibility; speed of information processing.
Individuals with strong executive function skills stay a beat ahead. Strong executive function skills enable us to imagine and plan a "dry run" of the task in our mind before we begin to carry out the plan. When forethought guides children's actions, they can carry out tasks more successfully.

Topics covered over the two days include:

Future Thinkers: A New View of Executive Function Skills
Gain a new understanding on how students demonstrate executive function skills and a new perspective on the term "executive dysfunction".
Learn the 360 Thinking Executive Function Model.
Understand the relationship between motivation and executive control.
The premise of executive function therapy and how to ensure strategies generalize.
Self-Regulation and Situational Awareness
Improving self-regulation: Understanding and treating the underlying executive control skills for task motivation, initiation and output.
Practice teaching students to develop situational awareness skills so they can "stop and read a room" and self-regulate their behaviors for a given situation.
Learn how students can think in an organized and flexible way about systems and then self-initiate to manage their personal belongings in personal and shared spaces.
Teach Students to be a Mind MIME
Learn how to help students create mental visual imagery for the future and to perform a mental dress rehearsal to sequence actions towards a goal and hold that prospective memory in mind while they execute and self-monitor through tasks.
Learn how to increase a student's spatial temporal window or how far into the future they can see and sustain prospective planning.
Improve speed of information processing and cognitive flexibility.
Being a Beat Ahead: Following Routines, Initiating Tasks, Making Transitions
Teach student to develop a "memory for the future".
Decrease prompts! Increase the independence with which students can self-initiate, transition, control their behaviors and impulses to complete tasks with less supervision and fewer prompts. Increase a student's ability to fluidly transition from one mental mindset to another and to switch from a current task to being prepared for a new task.
Space Makeover
Learn how to organize the classroom and home/work spaces to promote independent executive function skills with less supervision and fewer prompts. Learn new ideas on how to organize the classroom environment to promote self-regulation.
Ideas on how to help students stay organized, manage materials in the classroom, record homework and access resources when they are 'stuck' or need help initiating.
How to help students evaluate their work and use their prior performances to create future goals.
Time and Task Management
Teach students to internally sense the sweep of time and to self monitor to sustain concentration, manage pace and complete tasks in allocated time frames.
The Get Ready, Do, Done Model
Teach students the process of how to visualize simple multi-step and complex tasks and assignments and then sequence and plan the requisite steps to fully complete work. 
Close the Homework Circle
Innovative techniques for teaching students to adopt a mindful approach to record, bring home, complete and return assignments in a timely manner.
Teach students in school how to set up, create and generalize to home a positive and productive environment for studying and independently completing their work. 
What you will learn  
After completing this program, you will be able to:
State the functional working definition of "executive function skills" as it pertains to therapeutic interventions
Identify the typical developmental course of executive function skills and how to assess and identify Executive Dysfunction
Define how situational awareness, self talk, forethought, gesture/movement and episodic memory are the foundational skills for successful task execution
Develop an intervention program to foster a student's ability to form more independent executive function skills.
Participant Comments
Comments from Sarah Ward's 2017 Executive Functioning Conference in Sidney:
"Actual strategies I can implement immediately. Literally. Used on my son last night and it worked!" - Parent
"Sarah is a knowledgeable, enthusiastic presenter with a gift for providing a lot of practical strategies and information in an enjoyable and well paced manner. I enjoyed learning and filling my tool kit with practical and very useful strategies." - Professional
"Perhaps the best instructor/presenter I have ever had in any subject." - Parent
"Specific strategies that I can use with my own children and in my classroom." - Professional
About the Presenter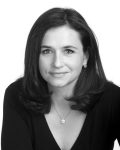 Sarah Ward, MS, CCC-SLP has over 20 years of experience in diagnostic evaluations, treatment and case management of children, adolescents and adults with language learning disabilities, nonverbal learning disabilities, attention deficit disorder, executive dysfunction, Asperger's disorders and social pragmatics.  Ms. Ward holds a faculty appointment at the Massachusetts General Hospital Institute of Health Professions where she provides instruction to graduate level students in the assessment and treatment of individuals with traumatic brain injury and other cognitive communication disorders.  A dynamic presenter, Sarah Ward regularly presents nationally and internationally on the topic of executive functioning to a variety of professional and parent organizations.
Workshop Schedule
| | | | |
| --- | --- | --- | --- |
| 8:00 | - | 9:00 | Check-in; book browsing available |
| 9:00 | - | 10:15 | Session 1 |
| 10:15 | - | 10:45 | Morning break (coffee and light snacks will be provided); book browsing available |
| 10:45 | - | 12:15 | Session 2 |
| 12:15 | - | 1:00 | Lunch; book browsing available |
| 1:00 | - | 2:15 | Session 3 |
| 2:15 | - | 2:30 | Afternoon Break (coffee and light snacks will be provided); book browsing available |
| 2:30 | - | 3:30 | Session 4 |
Please note this schedule is for both days. 
Cost/Funding
Early Bird Rate for Web Stream Extended!
Register to attend online via web stream at the Early Bird rate until April 25th.
| | Date | Parents, Para-Pros & Students | Professionals |
| --- | --- | --- | --- |
| Early Bird Rate ends | March 21st, 2018 | $300 | $375 |
| Regular Rate ends | April 25th, 2018 | $350 | $400 |
| Late Rate begins | April 26th, 2018 | $375 | $425 |
Bursaries
ACT continues to offer bursaries for para-professionals and professionals, as well as parents of children with other special needs, to improve accessibility to both our live and web streamed events. Please apply early and before you register for the event. ACT provided $31,000 in bursary funding in 2017 in the form of reduced registration fees and gratefully accepts donations to our bursary fund to allow us to provide a greater level of support. Donate to ACT's bursary fund.
MCFD-funded Event Bursaries for Parents of Children with ASD
Please note that the MCFD Parent Bursary funding has been exhausted. Since April 1, 2017, ACT has used MCFD Parent Bursary funding to provide $60,000 in bursaries in the form of reduced registration to families & caregivers from across B.C. to enable them to build their skills by accessing training. Regular registration rates are now in effect however parents of children with ASD are welcome to apply for an ACT Bursary if registration cost is a barrier preventing attendance. 
For more information on ACT's Bursary programs, see our Bursary FAQ page.
Autism Funding
Parents who receive Autism Funding may use 20% of the total for equipment, books, training and travel costs. ACT's live events are considered eligible expenses by the Autism Funding Branch. For more information, please see Workshop Registration Using Autism Funding.
Hotel Information
Looking for a hotel? View the hotels that give ACT a preferred rate.